Streets Of Gold: UK's Most Expensive Addresses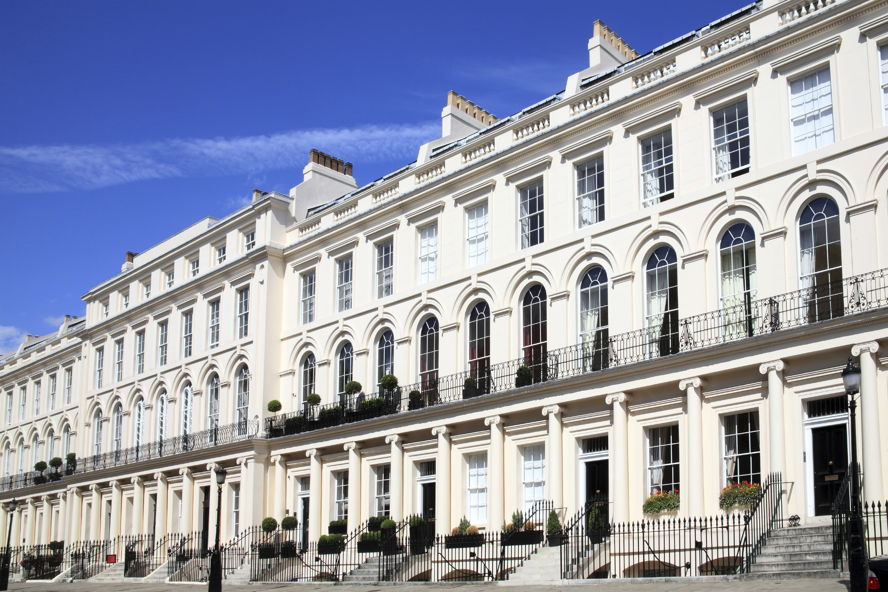 A list of the 50 most expensive streets in England and Wales has been revealed.

All of them are in London or the South East - apart from three streets in the exclusive Sandbanks area of Poole in Dorset.
The research, by Lloyds bank, also shows the most expensive street in each region.
Here is the full list with the postcode and the average house price there:
1-10:
1. Victoria Road, Kensington and Chelsea, London, W8, £8,006,000
2. Egerton Crescent, Kensington and Chelsea, London, SW3, £7,550,000
3. Manresa Road, Kensington and Chelsea, London, SW3, £7,359,000
4. Eaton Square, Westminster, London, SW1W, £6,727,000
5. De Vere Gardens, Kensington and Chelsea, London, W8, £6,606,000
6. Parkside, Merton, London, SW19, £6,355,000
7. Drayton Gardens, Kensington and Chelsea, London, SW10, £5,954,000
8. Chester Street, Westminster, London, SW1X, £5,533,000
9. Chelsea Manor Street, Kensington and Chelsea, London, SW3, £5,523,000
10. Pembridge Place, Kensington and Chelsea, London, W2, £5,491,000
11-20:
11. Duchess Of Bedfords Walk, Kensington and Chelsea, London, W8, £5,356,000
12. Prince Consort Road, Westminster, London, SW7, £5,281,000
13. St James's Place, Westminster, London, SW1A, £5,280,000
14. West Heath Road, Barnet, London, NW3, £5,199,000
15. Campden Hill Road, Kensington and Chelsea, London, W8, £5,171,000
16. Mallord Street, Kensington and Chelsea, London, SW3, £4,878,000
17. Clabon Mews, Kensington and Chelsea, London, SW1X, £4,852,000
18. Markham Square, Kensington and Chelsea, London, SW3, £4,733,000
19. Anhalt Road, Wandsworth, London, SW11, £4,686,000
20. Leys Road, Leatherhead, South East, KT22, £3,677,000
21-30:
21. Icklingham Road, Cobham, South East, KT11, £3,094,000
22. Moles Hill, Leatherhead, South East, KT22, £3,085,000
23. Harebell Hill, Cobham, South East, KT11, £3,041,000
24. Coombe Hill Road, Kingston upon Thames, London, KT2, £2,955,000
25. Abbots Drive, Virginia Water, South East, GU25, £2,937,000
26. Fishery Road, Maidenhead, South East, SL6, £2,821,000
27. Charlbury Road, Oxford, South East, OX2, £2,805,000
28. Nuns Walk, Virginia Water, South East, GU25, £2,777,000
29. Fireball Hill, Ascot, South East, SL5, £2,752,000
30. Martineau Drive, Twickenham, London, TW1, £2,690,000
31-40:
31. Montague Road, Richmond upon Thames, London, TW10, £2,560,000
32. Sandbanks Road, Poole, South West, BH14, £2,493,000
33. Denbigh Gardens, Richmond upon Thames, Greater London, TW10, £2,471,000
34. Western Avenue, Poole, South West, BH13, £2,433,000
35. Fishers Wood, Ascot, South East, SL5, £2,404,000
36. Fairmile Avenue, Cobham, South East, KT11, £2,302,000
37. St Peters Road, Twickenham, London, TW1, £2,296,000
38. Linksway, Northwood, London, HA6, £2,284,000
39. Esher Park Avenue, Esher, South East, KT10, £2,280,000
40. Marchmont Road, Richmond upon Thames, London, TW10, £2,255,000
41-50:
41. Warren Road, Kingston upon Thames, London, KT2, £2,226,000
42. Park Road, Richmond upon Thames, London, TW10, £2,223,000
43. Kings Road, Windsor, South East, SL4, £2,212,000
44. Burstead Close, Cobham, South East, KT11, £2,206,000
45. Sandy Lane, Tadworth, South East, KT20, £2,200,000
46. Haig Avenue, Poole, South West, BH13, £2,200,000
47. Wildernesse Avenue, Sevenoaks, South East, TN15 £2,167,000
48. Compton Way, Farnham, South East, GU10, £2,134,000
49. Camp Road, Gerrards Cross, South East, SL9, £2,124,000
50. Fairmeads, Cobham, South East, KT11, £2,118,000
Here are the most expensive streets in each region, with the average house price there:
:: London, Victoria Road, Kensington, £8,006,000
:: South East, Leys Road, Leatherhead, £3,677,000
:: South West, Sandbanks Road, Poole, £2,493,000
:: East Anglia, Newton Road, Cambridge, £1,853,000
:: North West, Castle Hill, Macclesfield, £1,662,000
:: East Midlands, Lyndon Road, Rutland, £1,363,000
:: West Midlands, Tiddington Road, Stratford upon Avon, £1,349,000
:: Yorkshire and the Humber, Rutland Drive, Harrogate, £1,191,000
:: North East, Graham Park Road, Newcastle, £1,029,000
:: Wales, Druidstone Road, Cardiff, £793,000
(Source Sky News)