The interior world of Tom Dixon.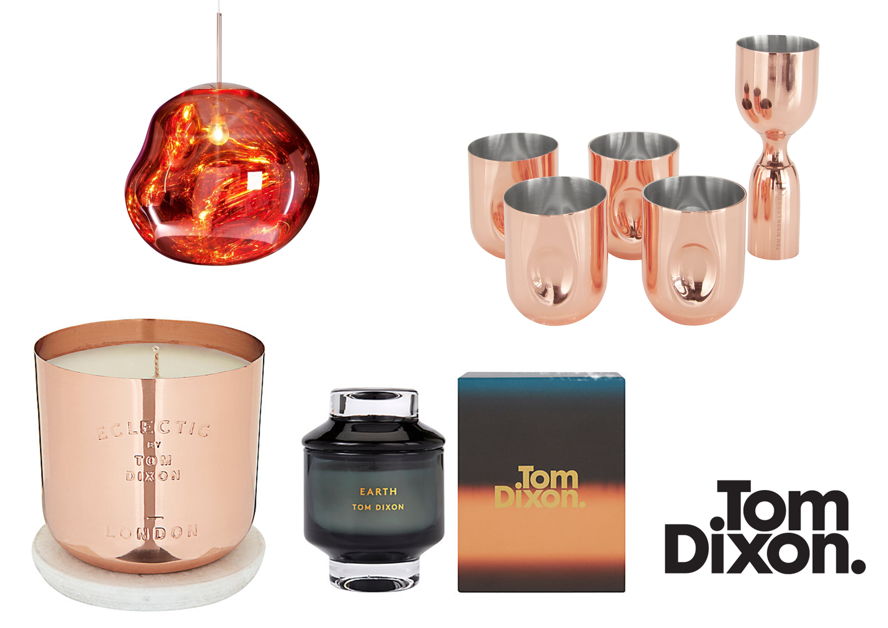 London is not characterised by a particular style of architecture, having accumulated its buildings and streets over several periods in time. Work is carried out within the capital in order to keep its structure in tact for decades to come. Many modern-day architects and designers try to incorporate London's iconic look into their own work.
Tom Dixon, a self-taught British designer, last year took a London Regency building and transformed it into the Bronte Restaurant, named after Lord Nelson, the first Duke of Bronte (and the man that's now in statue form on top of the square's famous Nelson's Column).This Victorian-inspired bar and restaurant overlooks Trafalgar Square with the use of the iconic ceiling windows and mezzanine level.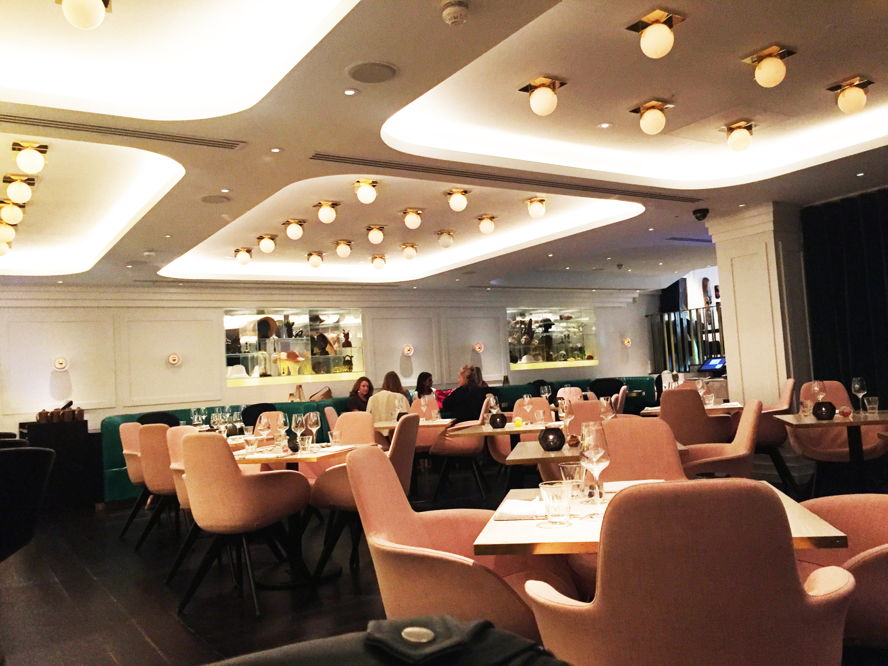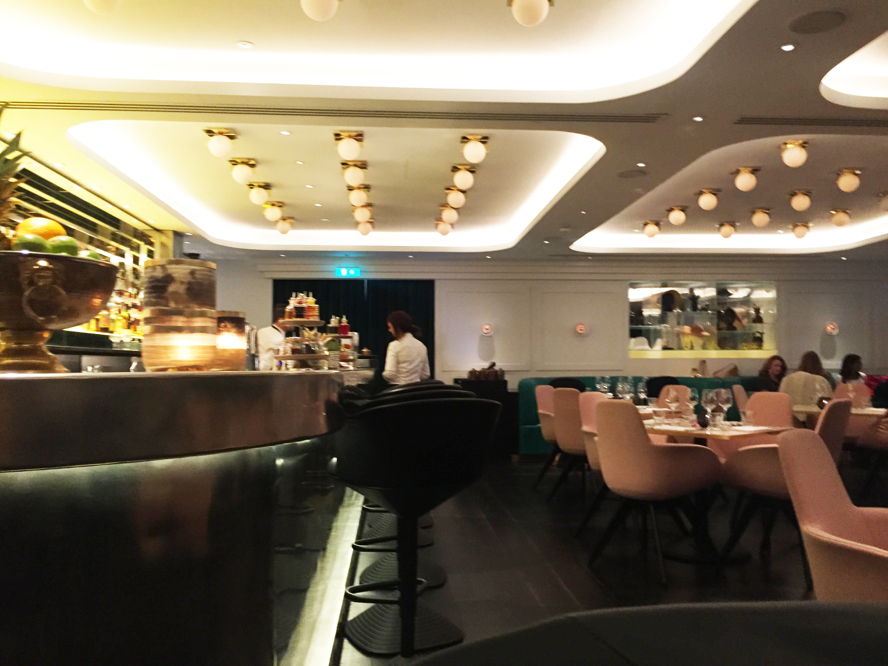 Other spectacular architectural features such as the arched glazed façade can be found through-out the Bronte, with these being equally uplifted by Tom Dixons and his teams use of Pastel tones. Amix of many different colours and materials are used alongside Tom Dixon products, this has assisted in creating the character and atmosphere which is attracting many guests far and wide.
Many Tom Dixon products can be seen through-out Bronte, with products ranging from collections such as FADE, CURVE & PLANE. FADE gold pendants can be seen in clusters over the booths and PLANE wall lights can be found in the ceiling coves, this gives a bright, clean light through-out the restaurant and bar area. Bold pieces of furniture can be seen around the restaurant, especially around it's pastel pink concrete breakfast bar, green leather booth and dusty pink armchairs. The brass detailing adds to the Victorian explorer's theme, similar to a 'Cabinet of Curiosities' through a sophisticated, refined take.

Although Tom Dixon has designed such a luxurious restaurant within the heart of London, many of his works can be purchased for a reasonable price. His collections such as ETCH and ECLECTIC can be found in John Lewis, this wide range of contemporary lighting and furniture was inspired by the unique heritage, innovation and no-nonsense engineering of British industry. A lot of his work contains the iconic and respective copper, brass and nickel regularly used in many of his design features.

As these items can be purchased they are an excellent addition to use in your property with them being incorporated into future trends throughout the seasons. Here at Engel & Völkers we highly recommend taking a look at the wonderful and contemporary designs from this British Designer.