Thinking Of Buying A Ski Chalet Abroad?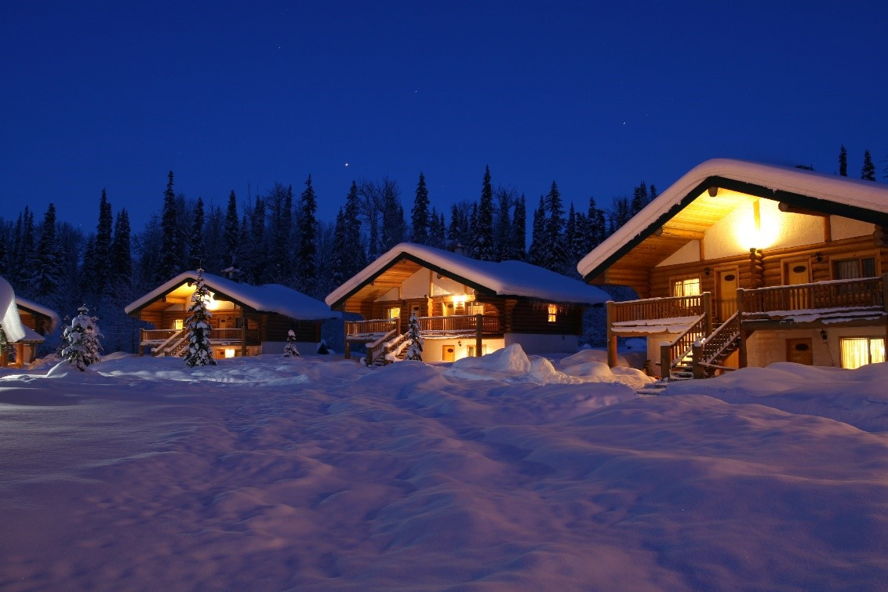 The winter is no reason to feel down about the cold weather. It's an opportunity to make full use of the winter sports whether it be winter hikes, skiing or snowboarding! Engel & Völkers have properties listed in some of the top winter destinations. These destinations are not only valuable in the summer, but can be great use for those seeking adventure in the summer too.
Kitzbühel - Austria
What used to be a small town in Tirol – Austria has become a skier's paradise with a wide variety of slopes and also including a ski park on the Kitzbüheler Horn! More known for it's yearly downhill Hahnenkamm race, this town caters for all. After a tiring day of skiing, a stroll through the cobblestoned town is ideal. You'll find bars, pubs, clubs and restaurants to relax and unwind.
If your budget stretches as far as 13,500,000EUR, you could find an exquisite modern 7 bedroom chalet complete with an indoor swimming pool and sauna. Perfect for larger families and friends to enjoy together. Lower budgets of around 5,000,000 EUR would also buy you stunning villas in and around the town. These chalets are modern, stylish and complete with an in-built kitchen and jacuzzi. If you like the sound of this traditional, luxurious Austrian town, get in touch with us and let us help you find your perfect chalet!
Valais - Switzerland
Valais is a popular destination amongst skiers and summer thrill seekers. Most known for some of Switzerland's highest peaks (including the Matterhorn) the southern region of Valais receives some of the largest amounts of snowfall, perfect for skiers looking for fresh powder snow. Close to the region's capital, Sion, you find Zermatt, one of the highest resorts at the top.
A sublime traditional wooden chalet with a modern touch complete with an in-built kitchen would set you back 2,970,000CHF. Offering a spacious 500sqm with 5 bedrooms and 3 bathrooms. If you're looking for something smaller, 1,777,948EUR offers a superb modern apartment with some of the most spectacular views around. Just imagine yourself waking up to views of the mountain peaks!
Vail – Colorado, USA
One of America's most sort after skiing states is Colorado, known worldwide for the wide variety of slopes on offer from the gentle green and blue slopes, to the harder black and diamond black slopes. Vail is an exclusive resort high up in the Colorado mountains with sightings of high profile celebrities, you can be sure this is a place to be, the town speaks for itself.
A 7 bedroom home in Breckenridge on a plot of land that is 13.5 acres would cost 10,475,000 USD. This is in a prime location where you can ski in/out and has easy access to the snowflake lift. If you're looking to be closer to the centre of Vail, a 2 bedroom apartment would be 949,000 USD which would come complete with a deck, fireplace and access to Vail's bus line.
Travelling to these destinations?
If you are lucky enough to be going to one of these destinations or any other, why not travel in style and comfort to complete the lifestyle? Here at Engel & Völkers, we have a team that specialise with private aviation. We would be able to assist you in organising travel to any destination you like whether you want to charter a plane or even purchase your own. Be sure to travel with a relaxed mind, not worrying about checking in your ski's and ski boots in the oversized luggage on a commercial flight and carry whatever you want on board! Once you arrive at the closest airport to your resort, why not go one further and live the high life with a helicopter transfer? Give yourself and your family countless holidays of luxury.
Snow and mountains not for you?
If the thought of high altitudes, snow and mountains scares you, there's no need to be disappointed! We have a wide range of yachts which are available to both buy and charter with our Engel & Völkers yachting division. Fancy cruising around the French Riviera or through the Caribbean? Have a look at the variety of yachts we have available here and take your pick of luxury and endless destinations!