Time for Wimbledon!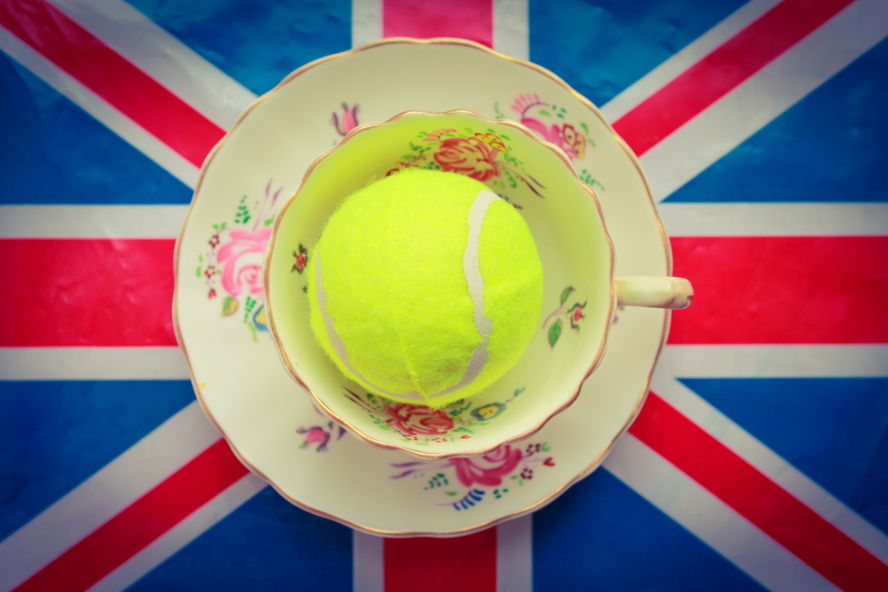 No other tennis event is so thrilling and watched over the world as Wimbledon. It is the oldest tennis tournament in the world and is widely considered the most prestigious. Since 1877 it has been held at the All England Club in Wimbledon and is played on outdoor grass courts.
The name comes from its location -Wimbledon, a district of southwest London and these days everyone in London is in the Wimbledon fever. Especially hoping, that Andy Murray can defend his title from last year. Therefore, he is the most recent British Player to win the singles events.
Every year certain rules and traditions need to be followed. The "predominately in white" rule was introduced in 1963 before the "almost entirely in white rule" was brought in in 1995. Accessories were included in the rule from 2014. Competitors must be dressed in suitable tennis attire that is almost entirely white and this applies from the point at which the player enters the court surround. Although the tradition of players bowing or curtseying in front of The Royal box ended in 2003, however an exception is made for The Queen or the Prince of Wales. But there is still no advertising allowed on the ground.
If you did not buy any tickets in advance, as they are really expensive, you may queue for tickets on match days. Because you need to be there extremely early you can also think about going to some public viewing spots around Chelsea.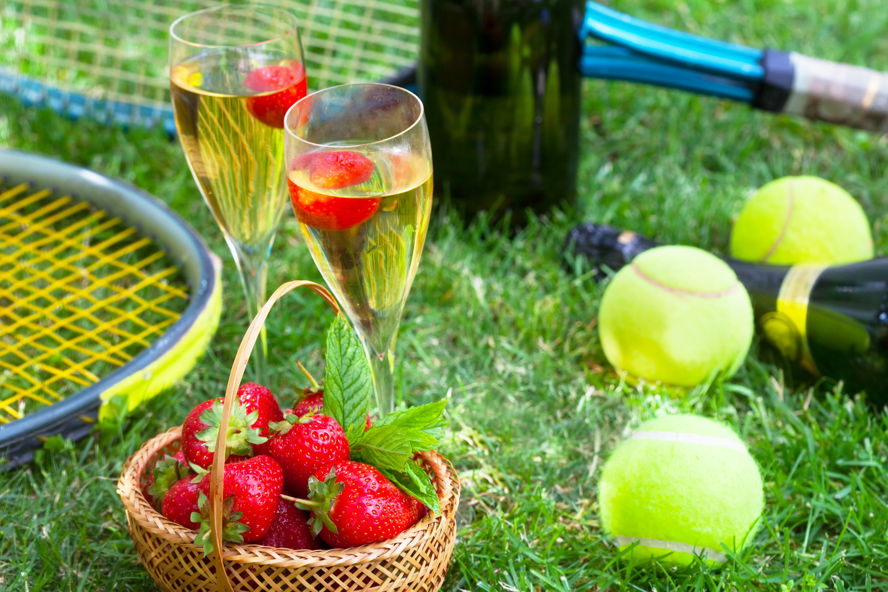 These are a few options you have:
Beaufort House is a venue in the heart of Chelsea on King's Road. Set over four floors and boasting a brasserie, two cocktail bars, an exceptional champagne bar, a stunning private members lounge, as well as a surround sound meeting room complete with state-of-the-art screening facilities.
Strawberries and Screen is the motto. Taking place on the Square's green running track, the finals will be shown on a giant screen –so you won't miss a single swing. Soak up the atmosphere with a glass of Pimm's from Partridges pop-up bar, also serving delicious strawberries and cream. Why not bring along a blanket to enjoy a picnic in the sun? Unfortunately, the tournament is just from 14th – 16th of July shown there.
As well as Beaufort House Bluebird is also located on King's Road. It consists a Restaurant, Bar,Cafe and Courtyard, Food Store, Wine Cellar, Bakery and offers and exclusive Membership Package! You can enjoy delicious food and drinks on the courtyard in front of the big screen!
If the weather turns on us, it might be better to head to The Orange in Pimlico Road. The Orange will be showing tennis on the screen in the pub on the ground floor. For families, it might be best to lunch in the restaurant section, where it's easy to park buggies, and you can enjoy delicious pizzas and salads ideal for summer lunches.