Mayfair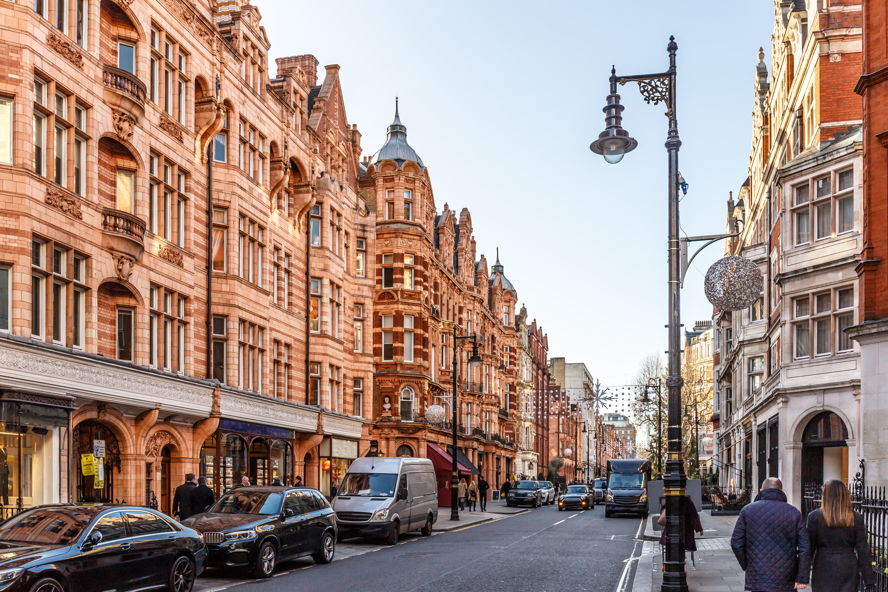 Mayfair
Without doubt, Mayfair is one of the best places to live in London. Not only is it a charm in the capital's tourist crown, but its unbeatable in its location, luxuries and buzz. Situated between Oxford Street, Regent Street, Piccadilly and Park Lane, in the very heart of London's West End, and adjacent to St James's and its superb Royal parks to the south.
Without doubt, Mayfair contains some of London's most impressive five star hotels, its restaurants provide diners with some of Europe's finest gourmet, their world class art galleries are great places to visit. Historic buildings in the glorious area include the Royal Academy of Arts, the Grosvenor House Hotel, Claridge's, The Dorchester and the US Embassy in Grosvenor Square.
If in need for must have designer collections, toys and gifts for all the family, within reach, Mayfair is easily accessible to two of London's most notable stores Liberty of London and Selfridges. With its exclusiveness, in terms of the pricing, rents are ranked one of the highest in London and the world adding to the area's prestigious feel.
On a night, out, Mayfair is home to exclusive bars and traditional pubs to please your fancy. Nights out in Mayfair can be flashy or classy and quiet- it's your choice.
The areas apartments and houses include amazing interior to die for. Who wouldn't want to call it their home? If you don't believe, we invite you to look in person. We do hope this highly superior London Mayfair neighbourhood would be best suited for you.