Living in Hong Kong
Affiliations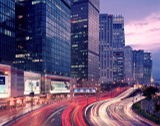 Transportation
Hong Kong has a highly developed and sophisticated transport network, encompassing both public and private transport. Over 90% of the daily journeys are on public transport, making it the highest rate in the world. Learn more about the Transportation in Hong Kong.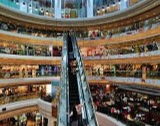 Shopping
Hong Kong enjoys the reputation of a leading shopping destination of the world. Not only tourists, even Hong Kongers enjoy shopping at its many animated markets, gleaming malls, plentiful department and individual stores.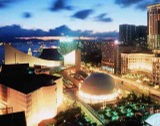 Museums
Hong Kong is not all about business. In addition to being a leading financial hub, the city is also a prominent center for the arts in Asia. A fact amply illustrated by the city's more than forty museums, which offer a valuable insight into the history and culture of this pulsating city.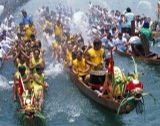 Festivals
Festivals are a part and parcel of Hong Kong life. The city celebrates several Chinese, Confucian, and Buddhist festivals as well as popular Western festivals within a year.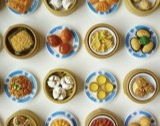 Food & Shopping
Hong Kong is one of the leading gastronomic capitals of the world. Restaurants, cafes and bakeries dot every inch of the city. Hong Kongers are passionate about their food choices. In spite of a well-defined dining out culture being prevalent in the city, Hong Kong residents do cook at home.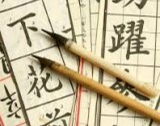 Education
The Hong Kong Education bureau governs the education system in Hong Kong S.A.R. The system constitutes three main types of schools namely government schools, subsidized schools and privately run international schools.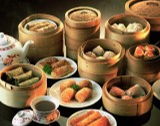 Culture
Hong Kong describes itself as Asia's world city. A fitting description for this vibrant city is home to a substantial expatriate population. However, Hong Kong is essentially a Chinese city, a city home to a Cantonese-speaking majority. Cantonese culture, customs, and traditions thus, dominate life in Hong Kong.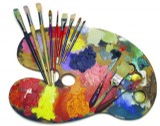 Arts
Hong Kong has a well-developed arts arena, and the city is home to numerous creative souls and hosts an especially vibrant arts community. Get to know Hong Kong's year-round arts events and festivals.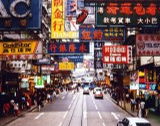 Overview of Hong Kong
Vibrant, enigmatic Hong Kong, today is a skyscraperladen, busy, crowded, cosmopolitan, urban city. Home to more than seven million industrious folk, the city is renowned for its fast pace of life, so much so it is often referred to as the 'New York of Asia'.