Living & Buying Property in Tsim Sha Tsui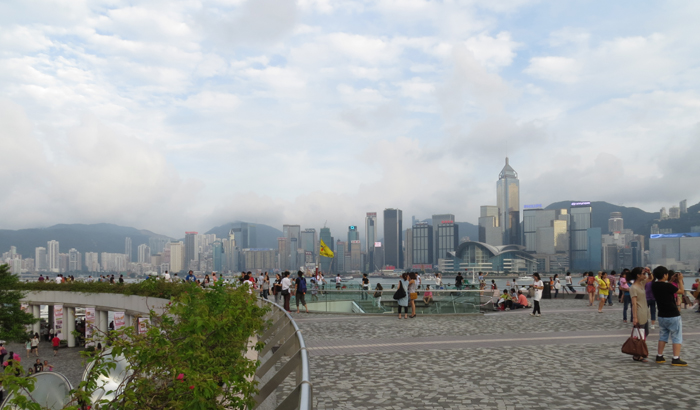 Tsim Sha Tsui, a prime location to live in
Those who like travelling and are required to travel for business frequently like to live near a transportation hub or a commercial centre. Tsim Sha Tsui and Central are both transportation and business hubs on both sides of Victoria Harbour, However, Tsim Sha Tsui can stand out with its great advantages where you can find large shopping malls, a ferry pier, lively and vibrant streets, galleries, and a variety of restaurants. It can make you feel culturally stimulating and enjoy what the district can offer you with plenty of scenic spots.
Possess a prime location
The infrastructure of Tsim Sha Tsui is very comprehensive and well-developed. Travelling to and from the New Territories, airport, ferry piers and entry ports are fast and easy. Thus, it is the preferred location for those who need to travel all the time on business. Therefore the deal of choosing Tsim Sha Tsui to live in has been keen and stable. Most of them consider the transportation is easy to access and it is a good place for setting up business.
Therefore, some luxuries properties such as The Harbourside and The Masterpiece also located in this area. The former is located on top of Kowloon station, the Harbourside is composed of three connected arch-like buildings, providing a total of 1,122 units. The layout is a two to four-bedroom design with a standard construction area between 1,026 to 1,466 square feet. There are also connected units and duplexes. Each unit was about 1,076 square feet with breathtaking sea views and a car park. The latter is a landmark skyscraper located on No.18 Hanoi Road, offering a total of 345 units with one to four-bedroom apartments in a saleable area ranging from 816 to 5,260 square feet.
Shopping malls and drink spots
K11 and Harbour city can provide ample shopping experience with good brands and varieties. K11 besides having a wide range of shops for fashion beauty and lifestyle products, it is also a place for fantastic art exhibitions and events running all year round. With six-story building and spreading over 340000 square feet, it is known for the world's first art mall. The mall integrates the elements of art and nature with paintings, plants, and installations of each floor. Some nice artworks are also showcased here on special themes and occasions.
More typical than K11, Harbour city contains a wide range of shops selling luxury brands and inexpensive gadgets, in total 450 shops, 50 restaurants, 2 cinemas, 3 hotels and an incredibly luxurious private hub. Make it an ideal place for shoppers as this is one of the largest and most diverse malls in Hong Kong with over 2 million square feet.
Knutsford Terrace is a well-known street filled with bars, pubs, clubs and a wide range of fantastic restaurants. You can expect to be served different types of cuisine followed by a relaxing after-work drink. Some bars there open overnight until six and people always enjoy the night with music and entertainment. You may immerse yourself with a late-night dining and drinking culture down to terrace street.
Greenery and cultural walk
With hustle and bustle of Hong Kong, a relaxing walk in Tsim Sha Tsui is still possible and Kowloon Park is a perfect place for you. In there, you can surround yourself with abundant plants and greenery and the area is set aside for swimming, bird watching, and football. It was originally a military area for British Army named Whitfield Barracks and from 1970, it became Kowloon Park.
A scenic walk is also recommended with the famous lane at the Avenue of Stars next to the breathtaking Victoria Harbour. Along the avenue, tourists can learn more about Hong Kong's movie industry, as there are numerous celebrity handprints, descriptive milestones, movie memorabilia, commemorative plaques, and statues of film industry insiders. Walking there can allow you to enjoy the expansive view of the skyline of Hong Kong.
School Network
It is not surprising this area is full of elite schools such as Diocesan Girls' Junior School, St Mary's Canossian School, and Yaumati Catholic Primary School. For top secondary schools within Yau Tsim Mong district, your choices for your children's education can be flexible opting from Diocesan Girls' School, St Mary's Canossian College to Wah Yan College, Kowloon.
One more way to connect

The star ferries have been carrying passengers from Kowloon to Hong Kong Island since the 1880s. Tsim Sha Tsui Ferry Pier, also known as the Star Ferry Pier, is one of the most important landmarks in the district. People still love taking the ferry as it allows passengers to take an up-close look at the stunning harbour, which is a significant aspect of Hong Kong culture.