Buying Property & Living in Repulse Bay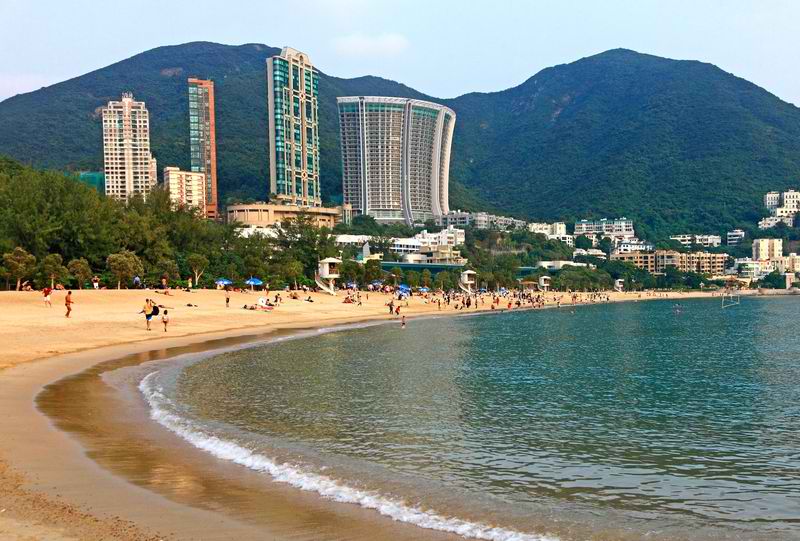 Repulse Bay Garden, beach-lovers' favourite
People love to live nearby the beach and Repulse Bay Garden can be one of your best options with an attractive landscape with countless scenic views and striking architectural designs. Living in this area can be a favourite destination of many for leisure with a stunning beach and relaxing ambiance.

Repulse Bay Garden was built in 3 different years. It consists of blocks completed in different years. Block 40-38 was built in 1970, Block 36-22 was built in 1973, Block 20-18 was built in 1976, in a total of 12 towers with each of 20 storeys and 2 units per floor.

Repulse Bay Garden is an old style high rise building completed in 1973, consists of 12 towers with 20 stories each. Each apartment has a large balcony. This old high-rise building offers large bedrooms and balconies. Typical units have large bedrooms and spacious combined living and dining areas. Apartments are bright and airy with views across Repulse Bay and have large balconies, some of which have been incorporated into the living rooms.

Conveniently located near the beach, shopping areas, restaurants, and schools. This is a large development of older style close to Repulse Bay Beach, and well known for its exceptionally high efficiency.
Close to Repulse Bay
Nestled between the ultra-rich properties of Deep Water Bay and the bustling market and promenade of Stanley, Repulse Bay is now one of the island's most popular residential areas. With its superb views over the bay and the South China Sea, the neighbourhood predominantly offers prestigious apartments in several high-rise developments centred on the famous Repulse Bay Beach.
The Pulse, shopping centre
Within the area, the Pulse is a major shopping centre filled with a variety of shops, restaurants, supermarkets, galleries and family spots. There are a range of retail stores ranging from furniture, children toys and fashion, pet products, home decor, and the latest technology that you can find it easy to meet your needs. Besides shopping, the centre also offers services such as gym, yoga, dry cleaning, hair salons, art galleries and pet grooming. It is blending beachside shopping and gourmet dining on a long sandy promenade. Located nearby the beach, you can feel the dazzling 180-degree panorama sea view and gives a relaxed vibe from your busy working life.
Transport
This residence is close to beaches, restaurants, schools, and shops within walking distance. It is also an easy drive to the shopping and entertainment offerings at Stanley and Tai Tam. Driving to Central takes approximately 20 minutes. You may just have an easy drive to the shopping centre in Stanley and Tai Tam from Repulse Bay. The beach provides some parking space, and the nearby Repulse Bay Hotel also has parking facilities.

Repulse Bay is served by Repulse Bay Road that connects Wong Nai Chung Gap Road and Tai Tam Road. It is very convenient for residents to travel to Repulse Bay as there are many bus routes reaching the bay. Residents can also take bus no. 6, 6A, 6X, 66 or 260 from Central, 63, 65 from Causeway Bay and North Point, or 73 from Cyberport and Aberdeen. Minibus 40, 52 are also available for visitors travelling from Causeway Bay and Aberdeen respectively. Transportation either passes through the Aberdeen Tunnel or travels along the slightly longer scenic route.

Repulse Bay can be one of the most desirable places to live in Hong Kong and it has a wide range of premium properties for sales and rentals. Contact our staff to make this place your new home and experience Hong Kong to the finest.