Everything You Need to Know About Living in North Point, one of the oldest districts in Hong Kong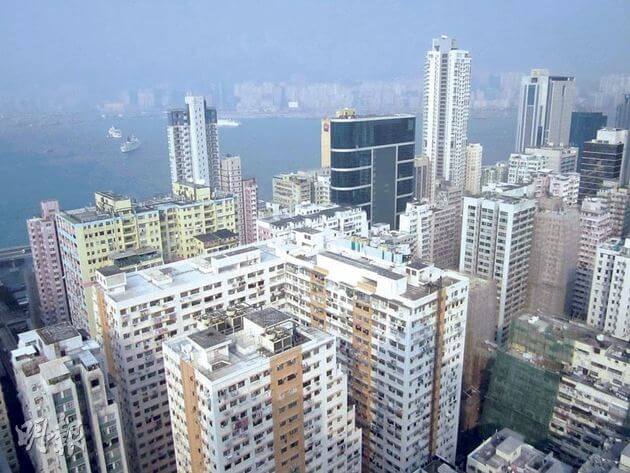 North point
As a Hong Kong resident, you have most definitely heard of this neighbourhood, probably even passed by it a number of times on the MTR on the blue line. But let me ask you this. What do you really know about it? There are so many little known neighbourhoods in Hong Kong that we see on a day to day basis but no very little about. Apart from its name and where it rests on the MTR line, most of us go about our lives completely unaware of what all these neighbourhoods surrounding us are and how they came to be.
Today's neighbourhood in question is North Point. So what do we know?
Throughout the news, I've noticed that people (even those who have lived in Hong Kong for years, born and raised) don't know much, if anything about this neighbourhood called North Point. Generally when the name is brought up, it's either met with confused looks (from those who have never heard of the locale) or a general air of disinterest (from those who have adopted it as just another stop on the MTR line, on the way to the much more "important" stops).
Well, we know that it sits on the blue line of the MTR.
It's the passover station between Fortress Hill and Quarry Bay. Oh, and it's also one of the two stations on the blue line where you can transit over to the purple line.
Is that really all Hong Kongers know about North Point though? Not today, because we are going to learn everything we can about this little urban area in the Eastern District of Hong Kong Island!
First of all, Where is North Point exactly?
North Point is located in the northeastern part of Hong Kong Island, between Fortress Hill and Quarry Bay. To be precise, North Point is an area that is bounded by Hing Fat Street to the west and Mansion Street to the east, with Victoria Harbour to the North and Braemar Hill to its South. The Fortress Hill area actually forms the westernmost part of North Point.
North Point is a predominantly local residential area nestled between Causeway Bay, Tai Hang, Fortress Hill and Quarry Bay. It is an area largely made up of more local and quieter streets with lots of hidden gems if you know where to look.
Where does the name North Point come from? What does it mean?
North Point is literally translated from the Cantonese words "北角", meaning…you guessed it! North Point. Literally. Not much mystery to this but makes sense because it is situated in the northern part of Hong Kong Island.
What is the history behind North Point? Is there anything special about it?
There are parts of North Point that have been inhabited since before the British arrival in the mid-19th Century. There's a great deal of history that comes with North Point, an otherwise left alone and largely forgotten neighbourhood. North Point is the area where The Metropole Hotel was first built in the 1800s. In 1919, the Hong Kong Electric Company started operation of the territory's second power station in North Point. In the 1920s, Ming Yuen Amusement Park became a popular entertainment venue on the Island. In the 1930s, the beaches of North Point became one of the premier destinations for holding swimming galas in Hong Kong. North Point is also the district there the North Point Refugee Camp was built to accommodate the influx of refugees from Mainland China.
Names of roads in North Point, such as Electric Road, Power Street, Wharf Road, are all reminiscent of an otherwise forgotten history of the old days when North Point was a prominent industrial district. This little neighbourhood powered Hong Kong Island for most of the 20th century.
These are just small tidbits of history that North Point has accumulated over the years. Did you know that in the 1950s, North Point became known as "Little Shanghai"? This is the place where the first wave of emigrants introduced everything Shanghai-style in to Hong Kong - from restaurants, to beauty parlous to barbershops. By the 60s, North Point has astonishingly become one of the most densely populated places on earth by the Guinness Book of World Records. Not one of the most densely populated places in Hong Kong, but on the earth! How's that for record breaking? Hong Kong is no stranger to be one of the most densely populated cities in the world, but little did we know that this characteristic of Hong Kong started long before we knew.
Later on, another influx of emigrants moved to North Point. These were the people known as the Fujianese who came to Hong Kong after being displaced by political events in Southeast Asia. Due to this new influx of residents, small Indonesian specialist grocery shops popped up everywhere in North point, and became known as "Little Fujian"
It's interesting to understand the many changes that North Point has gone through throughout history. Today, North Point comprises of a clash between old and new - with new luxury business developments seated right alongside older local Chinese buildings. North Point is very special because it offers a living history of how our beloved Hong Kong came to be. Despite now being largely a a mix or old residential and commercial buildings, North Point has its own unique character that is very representative of old, classical Hong Kong many years ago.
What can you do around North Point?
For foodies, there are plenty of places to eat in North Point. Hong Kongers love a good late night snack, and the longer you live here, the more frequent you will find yourself digging around for late-night eateries in your neighbourhood. There are a lot of eateries and local snack joints in North Point, where you can try local egg waffles, street skewers, Cantonese desserts, and even western restaurants like burger places and cake shops!
One of the most famous food must-try places in North Point is a Dai Pai Dong called Tung Po, where you can enjoy delicious local Hong Kong cuisine in a fun wet market setting, drinking beers in rice bowls and dancing with singing waiters. Locals and expats alike love this local joint.
North Point isn't all about food, although we wouldn't complain even if it were! But for those who like to keep fit and stay healthy, there are plenty of options in North Point as well. There are a lot of gyms that you can sign up for in the neighbourhood, but for those who want like to be outdoors, don't forget to head down to the North Point and Quarry Bay Promenade which runs right along the seafront. It's a great destination for jogging, running, brisk walking, all while enjoying the views of the gorgeous Hong Kong skyline. Lots of older locals love to come here for power walks, and to practice early morning Tai-Chi. Dog lovers can also take their beloved pooches along the promenade, and there is even a small dog park on the way to North Point ferry pier.
What people have to say about living in North Point:
" North Point is very safe, like most areas of Hong Kong. It's convenient as its still located on Hong Kong Island, and very accessible with buses, trams, and MTR stations in the neighbourhood."
" I love that in a very westernized and unique international culture like Hong Kong, you can still find very local places in the midst of it all. The area has a lot of locals, and Shanghainese people. As such, you won't find many expats out here, and may struggle with getting by only in English. I don't find this to be entirely a bad thing as I get to really live in the real Hong Kong."
" North Point is an old and local district, but the public transport is very convenient!"
" I work and live in the North Point district and I have to say that unlike most parts of Hong Kong Island such as Central, Admiralty, Causeway Bay, etc, having some knowledge of Cantonese is a definite plus. Quite of few of the restaurants do not have English menus and even fewer have English speaking staff. Although that is not always an obstacle to ordering food or getting by on a day to day basis, it can still be difficult if you are looking for a proper expat experience. If you are looking for a local living experience, then North Point is a great option. It's cheaper of an area to live in than most of its surrounding neighbourhoods and still fairly convenient. Central is only 10-15 minutes by MTR."
" The buildings here tend to be a bit older but not as run down as in certain parts of Wan Chai, for example. There's a very traditional, local vibe to this area."
" I currently live in North Point and it's a very unique neighbourhood. Some people don't like it, and others like me do like it. It really depends. It's very local, so you need to have local expecations. For example, I live right near a fresh meat market, but I love that vibe."
" The general population here tends to be older, I would say 40 years old and up. It's very local. If you want to experience local culture and then it's a place worth trying."
" I live in North Point now and I find this area to be quite nice for me. Everything is very convenient and easily accessible. The best thing is that there's no transportation problems and its easy to get to places like Central and Causeway Bay efficiently."
"Large-scale supermarkets in North Point are limited but thankfully there is plenty to stock up on at the awesome wet markets in the neighbourhood. There's no better local Hong Kong experience than shopping for groceries at a wet market!"
"If you want local living on Hong Kong Island but still convenient access to places like Causeway Bay and Central, then look no further than North Point. It's so convenient, and often a much more affordable option than most other Hong Kong neighbourhoods."
Sold on the neighbourhood? Ready to visit some homes?
As we have said time and time again, nothing is more important than loving a neighbourhood before you search for a home. Even if a property is fantastic and checks off the list in every way, what use is that if you hate the neighbourhood? You want to make sure you are happy with the neighbourhood before you go searching for homes, because otherwise all your home-hunting efforts are rendered useless and a waste of time.
Chances are if you have read this far in the article, you have developed a keen interest for possibly living in North Point. You may have heard of this area before it before, maybe visited it a couple of times, but now, you know whether to keep or veto this neighbourhood of your list. Being in the real estate industry, we are well aware of the difficulty it takes to find a place that you can comfortably call home. It could really take months to find a home of your liking in Hong Kong, so we have done the tedious work for you by highlighting some of our best properties in the area. We have searched high and low for the best options for those who are interested in living in the North Point neighbourhood and here's what we've gathered for you. We understand that you are not just investing in a property. When you say yes to a property, you are also investing in its neighbourhood. This is why we decided to give you a preview of the ins and outs of the area before showing you our properties. There's no point of looking at properties if you don't even enjoy the neighbourhood now is there?
With that being said, here are some of our best luxury home features in this neighbourhood.
Here are some properties that could potentially become your new home in historical North Point!
THE JAVA
Apartment listed for sale in North Point, Hong Kong Island

3 Bedrooms
4 Bathrooms
1,732 Sqft (Saleable Area Approx.)
Price - $48,000,000 HKD
This brand new apartment has sea views and its own private balcony. The residential building houses its own fitness gym for residents to stay fit and healthy!
BRAEMAR HILL MANSION TOWER 6
Luxury Apartment for sale, North Point, Hong Kong Island
4 Bedrooms
2 Bathrooms
1,467 Sqft (Saleable Area Approx.)
Price - $36,900,000 HKD
Constructed in Year 1978
This apartment for sale is located in Braemar Hill Mansions, a large-scale private housing estate located in North Point.
HILLTOP MANSION
Apartment for Sale, North Point, Hong Kong Island
4 Bedrooms
2 Bathrooms
1,725 Sqft (Saleable Area Approx.)
Price - $35,000,000 HKD
This is a renovated apartment with 4 spacious bedrooms, one of which is ensuite with a walk-in wardrobe, 2 bathrooms and a generous sized maids rooms.
SKY HORIZON
Apartment for Sale, North Point Mid-Level, Hong Kong Island
3 Bedrooms
2 Bathrooms
1,000 Sqft (Saleable Area Approx.)
Price - $32,000,000 HKD
OXFORD COURT
Apartment for Sale, North Point, Hong Kong Island
4 Bedrooms
2 Bathrooms
1,260 Sqft (Saleable Area Approx.)
Price - $27,000,000 HKD
This 4 bedroom, 2 bathroom apartment in Oxford Court features Interior stairs within the unit.
PARK TOWERS
Apartment for Sale, North Point, Hong Kong Island
3 Bedrooms
2 Bathrooms
1,033 Sqft (Saleable Area Approx.)
Price - $25,800,000 HKD
This apartment with 3 bedroom, one of which is an Ensuite Bedroom features Sea Views and a wide range of residential facilities within the building.
MOUNT EAST
Apartment for Sale, North Point, Hong Kong Island
4 Bedrooms
2 Bathrooms
779 Sqft (Saleable Area Approx.)
Price - $16,300,000 HKD
This 4 bedroom, 2 bathroom apartment in North Point also has its own Balcony.
LIME HABITAT
Apartment for Sale, North Point, Hong Kong Island
2 Bedrooms
1 Bathroom
576 Sqft (Saleable Area Approx.)
Price - $10,500,000 HKD
This beautiful flat in Lime Habitat features two private balconies with Sea Views. The flat also comes with a fully fitted bathroom, an open kitchen with built-in fridge, microwave, oven, and washer/dryer units. The residential building has a roof top that is open 24 hours to residents, with a Jacuzzi, Yoga room, and clubhouse. The three-storey luxury hotel-style clubhouse is open to residents 24 hours a day and provides state of the art facilities such as a business centre, party room, kitchen for rent, karaoke room, function room, lounge, billiard room, spa room, gym room, massage and steam room, library, play room, and more.
The building offers free shuttle bus services that operate from 7am to 11:30pm going to nearby MTR Station.
If we have piqued your interest, do contact our team at Engel & Volkers for more detailed information and viewings of these luxury homes for sale. Engel & Voelkers are the leading experts in featuring real estate properties in the best areas of Hong Kong. We assure you that you will find your ideal dream home with our help.