Factors to Consider Before Buying a Real Estate Property in Hong Kong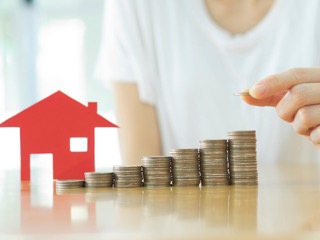 The real estate market in Hong Kong is considered one of the most expensive property markets in the world. The market is considered mature with investments in the market realizing significant returns. In almost every town in Hong Kong, investment in the property market takes a very short period before yielding substantial equity. The fast growth and maturity can be attributed to the perfect location of Hong Kong, which enables the country to be a gateway to the plummeting economy of China that has been attracting a large number of both local and foreign investors in the recent years. Moreover, the building age of the real estate industry of Hong Kong dates several years back, which explains the maturity of the market; foreign investors have also been largely attributed to the growth of the market, with Hong Kong attracting thousands of investors each year.
Investing in mature property markets is an approach that is done profitably by seasoned investors who have extensive experience in the cycles of real estate market. If you are a first-time average investor looking forward to investing in Hong Kong it is advisable that you be cautious and you also need to carefully study a mature market first before investing. You could also try investing in a market that is not yet mature in town that is currently developing.
As the saying goes -- making the best real estate decision can yield to better returns and a considerable equity on your property. However, real estate investment cannot turn you into an overnight tycoon. It requires time and patience for your property to appreciate in value and for the investment to yield better returns; you need both before making any investment decision. Therefore, to make a good investment decision for property investment in Hong Kong, you need to consider various factors. They include:
Market Considerations
In real estate investment, the location of a property is the most important factor that determines its suitability. Finding the best location can determine the yields that you will reap from the investment. You need to be patient as you research and evaluate the most strategic location that has a potential growth of your investment.
When evaluating a potential location, it is important for you to study the population movement. You need to determine the population preference for a location because as the population increases, so does the prices of property and renting leases; the converse is also true.
High population movement is a perfect indicator of long-term population growth which is directly related to the long-term growth of the property market. You will also have to study the demographic patterns of the location that you intend to invest in comparison with other locations. Generally, you should study any changes in the demography e.g. the age sets of the people moving to the location; is the town inhabited by the working class or is the population dominated by students. The demography patterns will help you to evaluate the likelihood that the population is likely to grow, shrink or remain the same. You need to remember that the changes in population impacts upon the potentials of the property market and will eventually determine the growth of your investment. Therefore developing towns such as Tai Po or Shan Tin have a higher future potential growth than already mature markets such as Victoria City or Kowloon. You need to be good at spotting locations that offer immense opportunities for future growth and development. Such areas may have lower prices on property currently while promising better yields in future. This makes them ideal places for investment.
Like any other market for products and services, the laws of demand and supply also govern the real estate market of Hong Kong. This means that investors get more returns on their investments when there is a good and constant demand that exceeds the market supply.
On the other hand, if the demand shrinks while the supply remains constant or increases, the market will crash because the prices will definitely come down thus tumbling your investments. This can lead to heavy losses. It is, therefore, important for you to analyze a market before making an investment decision. A good investor should forecast the growth of the market in years to come, most preferably, more than five years. However, studying a market can be tedious because the demand and supply of the market may be influenced by various variables such as the economic growth of the location or the infrastructural development of the locations.
You will also need to gather specific property metrics that predict the attractiveness of the location. To get more insight on demand and supply of a market, you need to evaluate various metrics at least for the past 5 years. They include;
Growth rate of foreign investors and non-natives from other towns investing in the location
Vacancy patterns
Average number of days that a property stays on the market
The population proportion of people renting property to owners already living on their property.
The rate of discount applied during property sale to lure buyers.
The rates charged on auction clearances.
The property market of Hong Kong is governed by the cause and effect relationship of the economy. Economic growth has a significant impact on the growth of real estate investments. Positive economic growth is favorable to the investments and makes the property market more vibrant. Employment level is a major indicator of economic growth. High employment levels indicate that inhabitants of a place have higher disposable incomes hence a high demand for rentals and purchase of a property. It is important for you to invest in a location where the employment level is long-term.
Infrastructural Development
Infrastructure aids in the growth of urban centers by opening up a location. Therefore the decision that governments make on infrastructure developments have an impact on a location. You need to look out for places that the Hong Kong government has made steps to develop various infrastructural developments such as transportation networks.
Other factors that complement infrastructural developments are proximities to social amenities such as educational centers, health centers etc. These social amenities help in advancing the lifestyles and social statuses of the population and they promote settlement of people hence increase the demand for properties.
You need to look out for locations that the government has initiated or planned to spend in developments because such locations promise long-term growth of property assets.
Yield variations depict the gains that an investment asset realizes annually based on the standard value of the asset. When calculating the yield variance, it is advisable that you determine the yield variation of the assets over a period of time for instance 5 years or more as opposed to just a specific period such a one year. Calculating the variations gained over several years will help you figure a clearer picture of the returns that an asset in a certain location is generating over time and the consistency levels of the variations. This can help you determine if it would be feasible for you to make an investment in the property markets of the region.
Never make an investment that you can't afford to pay for. You need to be in a good financial position before you decide to invest in property. Otherwise, be sure that you can obtain further funding. When venturing on real estate investment in Hong Kong, you need to know that apart from the payments that you are going to make for the investment, other expenses will certainly accrue such as taxes, legal fees, brokerage fees, solicitor fees, stamp duty etc. You need to be at a position to cater for these expenses too.
However, since the investment in property is usually made through external financing, the first step you should take is considering your financing options. You need to establish the sources of financing available and the totals costs of the financing -- that is the amount extended to you including the interest amounts charged and other fees applied to the funding. It is important for you to ascertain the interest rates of the financing option available based on the returns of the investment. A sound investment option should be able to comfortably meet the costs of the financing over time while enabling the equity to grow.
The best financing options are usually available for investors who pay at least 20-25% down payment of the total credit borrowed. To maximize your chances of getting a better deal from lenders, be ready to meet this percentage before borrowing. This means that you should not expect 100% financing from lenders. You should be armed with a reasonable amount of money that will enable you to make a deposit that shows lenders that you are serious about making the investment.
Validity Period of the Agreement
Another important consideration that you should make when acquiring property n Hong Kong is the validity period of the purchase or sale agreement. For you to be able to correctly know the validity of the agreement you should have more information about the saleable property as well as the age and the permitted occupation purposes. This information can be obtained from the Property Information Online provided by the government of Hong Kong. The information is vital in helping your make an informed decision of the best places that are suitable and permitted for you to make an investment.
After you have nailed down a property that you are interested in purchasing, you will need to ascertain if the seller has the capacity to sell the property either the owner or has been capacitated by the owner to sell a property on their behalf. It is also important for you to establish whether the government to any other government regulated authorities need to consent before the property is sold. Another important consideration is whether there are any subsisting agreements pertaining to government orders, mortgages, tenancy agreements etc. It is also important to ensure that there are no outstanding liabilities by the seller regarding the property. The seller should be able to clear all the arrears owing to mortgage payments, land rates etc before you make the purchase. Additionally, you will need to ascertain if there are any pending litigations that may lead to the annulment of the agreement and whether the property does not have any illegal structures.
If all the conditions necessary are satisfied, you are good to go in paying the initial deposit in order to sign the provisional sale and purchase agreement and after further negotiations between your solicitors and solicitors from the vendor, you can proceed to sign the formal sale and purchase agreement documents and later have the property transferred to your possession.
Evaluate the Market Patterns
Just like any other marketplace, the real estate market has its own trends that it follows. Positive cycles usually result to a high appreciation of property that results in better yields on the investment. Positive cycles are usually followed by negative cycles whereby the market crashes due to stagnant economic periods thus occasioning huge losses. Hence, a property that was highly valued a year ago could be sold for less value today.
It is advisable you have adequate market knowledge and be in a position to forecast these trends so that you can know the best time to make a sound investment. This also applies to realtors who need to provide proper knowledge that is valuable to investors.
In addition, in case the market stagnates while you have several properties, it is important for you to exercise patience and hold onto the investment as you wait for a positive market cycle when the value of the properties will be favorable.
Personal Considerations
If you will be relying on external sources to finance your investment, it is important for you to ensure that you have a sound credit history. You need to be able to access enough funding that will enable you to pay for the investment as well as other expenses that may accrue. Importantly, the advanced financing should be affordable.
Most lenders usually rely on your credit history and ratings to determine the amount of credit that they will provide as well as the percentage of interest rates that you will have to pay on the amount advanced. Therefore, it is essential to establish that you have a good credit score, which will ensure that you can obtain good credit financing at low-interest rates. Building credit history can take time and it is usually influenced by your repayment patterns on the external funds that you obtain from financial institutions. Always make your repayments on time and try to avoid being in default of the money advanced for you to record a high credit score.
It is always advisable to keep all mortgages and credit facilities at their minimum. Obtaining large finances could lead to a troubled investment if the returns that you get are insufficient to repay the credit.
Prepare your Investment Team before You Decide to Purchase a Property
You need to consider preparing your investment team prior to making the investment. Every person that you will need to sail through the purchase of property smoothly should be prepared and forearmed with all important information that is crucial to ensure that you make a sound investment.
Every professional whom you may need for all the real estate transactions should be prepared before you go for a property. This includes investment advisors, portfolio managers, solicitors, home inspectors, realtors, accountants, attorneys, credit financiers etc. When the team is ready, you can swiftly move and grab a 'hot' deal with fewer problems when you spot one. In addition, having the team prepared could save you from expensive costs that you could incur when making the investment.
As a buyer, you need to be very good at negotiating the prices of the investment. This is a thing you should be clear with your agent. Use the power as the buyer to make incredible offers that can ensure that you save a good amount of money when buying a property. Being a good bargainer will also enable the agent representing you to try and negotiate a better deal that will help you save on the costs of the purchase.
It also helps you to conduct appropriate research to enable you to determine the best financing that attracts low-interest rates thus helps you save the costs incurred. For instance, you may realize that you could obtain a personal loan to invest in real estate using your job salary as a security. That is a great step. However, you might also realize that you qualify for a substantial home equity loan whereby a home that you are still financing is used as collateral. If you were to consider both options with regards to the amount of interest rates, you will realize that the latter option is the best because it attracts lower interest charges and thus minimizes the costs of obtaining the finance.
Conclusion
Real estate investment might sound like a perfect idea to put your money while expecting to reap better refunds. More often than not, this usually happens and that why real estate moguls continue to build their wealth with time. However, it might be shocking for an investor to realize that the same market is quite volatile and susceptible to losses.
In addition, you will need to exercise patience when looking for the perfect property to buy. Haste may make you buy a property at higher prices or you may fail to buy a property that is ideal for your needs. Always wait for the best deal to arrive.