Living in Garden Terrace Apartments in Mid-Levels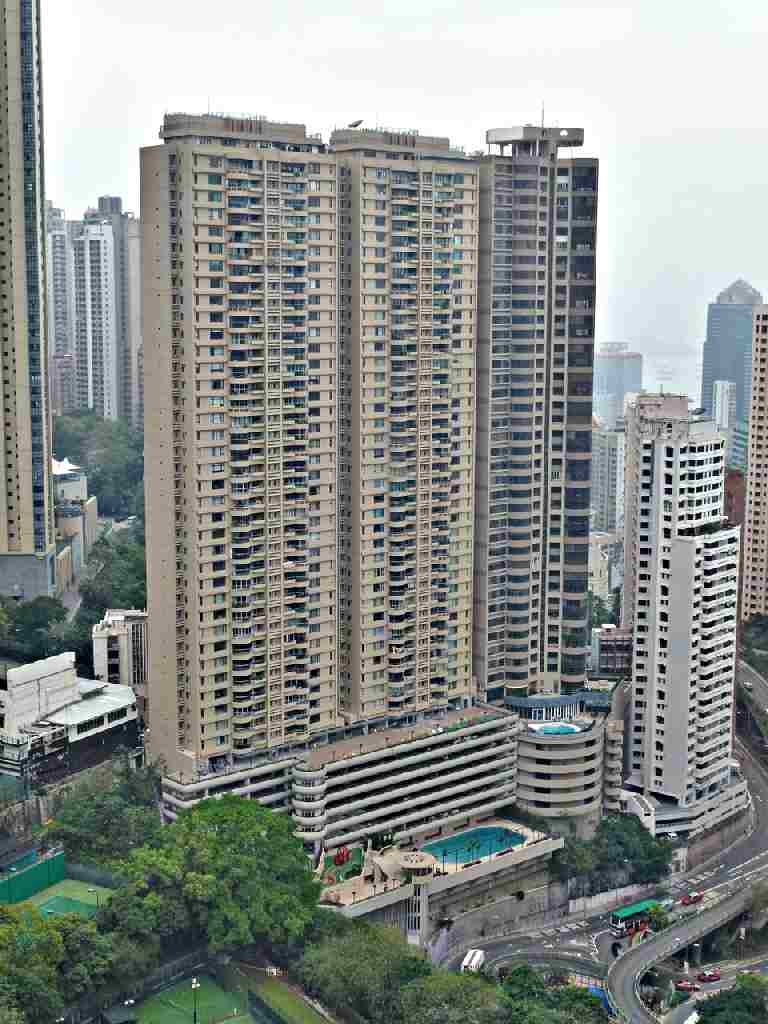 A luxurious and spacious home, Garden Terrace
This luxury residential development, Garden Terrace, located in the much sought after area of Mid Levels provides excellent access to Hong Kong's Central business district. There is no shortage of traditional luxury homes in the Mid-levels with more than 3,000 square feet or more than 2,500 square meters of usable area. However, the four-room suites are rare, and the Garden Terrace is the main supply for four-bedroom homes in the area. A recent high-level market, even the double parking spaces, compared with the other properties of the same market, it can be a long lost gem.
The Garden Terrace has been known for its large size, high spacing and utility rate. It is 33 years old but meticulously well-maintained, and its appearance is still alluring. There are 3properties in total, but only the second and third buildings are available for sales in the second-hand market.
The Garden Terrace is more than 30 stories high and there are 2 groups on each floor. Privacy is sufficient. The main supply are 4-bedroom apartments with spacious living and dining room.Units may have lovely green views with the kitchens and bathroom that share decent finishes.This is highly recommended for families. The unit introduced is located in Block 3, and the entrance door adopts double-covered gates. At the entrance, you can already feel the style ofthe luxury home. The dining room is divided into high and low levels. The living room is connected to the terrace and the terrace is with a 180-degree view.
The Mid-Levels Mansion, overlooking the Tsim Sha Tsui landmarks, enjoy the views of both sides of the Victoria Harbour. The unit has multiple sets of convection windows, and fresh air circulation within the unit helps to improve air quality. Most units retain original four-suite interval without losing the style of large mansions. The classical style building provides spacious simplex and duplex units. Set in landscaped gardens the development features a swimming pool, gymnasium, children's playground plus ample parking.
Expat opting for Mid-Level areas
Favoured by many expats, Central offers cosmopolitan city living still within access of tranquil walks and trails. Split between the residential Mid-Levels area, whose apartment blocks give astounding views over Victoria Harbour, and SoHo's party district, choices in this prime destination are numerous but do not come cheap.
Hong Kong's Mid-Levels between Victoria Park with appealing cool and perfect scenery, one of the city's most prestigious locations and relatively quiet from the hustle and bustle downtown Central. Provided with small neighbourhood parks, easy transport links into town and larger accommodation. These package can favour most families.
Around the areas, there are a range of small and large apartments with clubhouse facilities andclose to Central and Admiralty major business districts. And there is a famous Mid-Levels Escalator that connects residences into Central's main hub which is filled with Western and Asian restaurants, shops, banks, and supermarkets. Gourmet supermarkets provide familiar products from home, while other services cater to the needs of the many international residents living here, including schools, hair salons, doctors and health specialist. Efficient public transport links from Central connects you to the whole territory, or even a good access to green spaces,such as 4-mile trail at Bowen Road. Its close proximity to nature and a comparatively better living environment than many other parts of Hong Kong Island, considering the air quality.
Trendy spots, SoHo
Close to Central, SoHo means all-night access to cafes, clubs, restaurants and bars right on your doorstep. Only takes you 5-10 minutes from major Central shops and entertainments, and it is easily accessible to financial districts with fantastic transport links, including buses, trams and subway systems. Provided with ferries, it makes you a lot easier to enjoy a lovely weekend in Hong Kong outlying islands during weekends. Soho remains a welcoming neighbourhood for expat and most people speak high levels of spoken English and the shops mostly sell goods that suit international tastes. The districts are also predominantly dominant by local and expat professionals.
To be parts of the elite groups is to first choose your surroundings and being in town with spacious homes is no longer a struggle with Garden Terrace. Please contact Engel & Voelkers to check the latest price of this unit.