Guide to Owning a Luxury Home in Hong Kong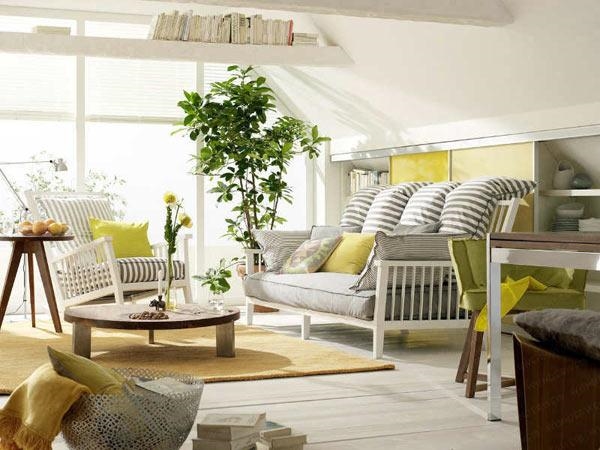 What is an ideal home?
This is the question that lingers in the minds of most people looking forward to investing in a home. We all have different tastes and preferences that guide our choices in life. It is those tastes that help us in focusing on creating goals and actionable plans that enables us to realize the perfect home that meets our needs. The influence of our personal tastes has been fundamental in shaping and modernizing the real estate industry. Every person has specific features and attributes that s/he would love to be incorporated into their dream home. The tastes and preferences have contributed significantly in revolutionizing the property markets across the globe.
The modern Hong Kong property market has been greatly influenced by the tastes of millennials who have increasingly realized the needs to invest in their dream homes while in their youthful ages. Across all property markets in different towns and places in Hong Kong, one cannot fail to recognize the enticing features that are modernizing and shaping the real estate industry. Developers have increased their efforts in coming up with attractive modern designs that augur well with the tastes of the modern citizens. The whole idea is to provide investors with modern homes that suit their tastes. The modern trends of home design have been responsible for the increased development of luxury homes across the country. In every town, you will come across some inspiring luxurious designs that are becoming popular among the citizens. You will find luxury homes that provide guests with incredible scenic views of nature; some luxury houses feature high-end modern organic furniture and others have been designed with unique architectural features and styles that are modern and trendy.
When you are making the decision to invest in a home, you realize the dilemma when it comes to choosing the ideal home design that suits your purposes. Moreover, if you already have a home, there are times that you may feel that the home may be lacking some modern features which you really would love incorporated in the home design? These dilemmas have a major impact in the modern home design in Hong Kong. There are times when you may contemplate to develop your own home so that you can have to customize according to your personal tastes. If you already own a home, you may feel compelled to invest in a more modern one.
Investing In a Perfect Modern Design
When you intend to invest in a home that features modern designs, you need first evaluate the styles that are looking forward to spotting in the home. With different modern designs and styles being deployed in different luxurious homes, it becomes increasingly difficult for a person to decide which design is perfect for them.
When choosing the perfect home design, you must remember that getting the design right is a critical step that will help you to advance you modern lifestyle and helps you to make a perfect home. The design is vital in helping you ensure that the home provides increased comfort and relaxation. This complicates the equation for investors looking forward to purchasing luxury homes.
It is important for you to be able to choose a luxury home with has a perfect design that suits your needs. You need to do your homework to ensure that you get it right in the first instance. You need to remember that luxury homes are too costly and therefore You do not want to spend a fortune only to acquire a home that does not provide the conveniences and comfort that you have been longing for in your life; moreover, it is important to remember that investment in a home is a life commitment because this is the place that you intend to spend the better part of your life. The luxurious home must be unique, fashionable and appealing to your heart. It should also be welcoming to your guests. Let's examine some factors that you need to consider when purchasing a luxury home.
The Home Layout
This is arguably the most important consideration that you need to use when evaluating the ideal home. When you are visiting luxurious open homes in any part of Hong Kong, you need to look out for the layout design that was used in developing the house. Apparently, many home sellers usually emphasize in adorning the home with unique features such as different styles of the pool, or magnificent modern furniture and fixtures and completely disregard the need to develop a creative open plan in most luxurious home designs.
The layout of the home should be creatively designed to enhance connectivity as well as enable future customizations. Additionally, the all the rooms of the home will be designed in a manner that will provide a compelling coherence when you eventually settle in the home. The plan should enable improved visibility with the different rooms located in strategic places.
Therefore, you should look out for layout designs that have been drawn by expert home designers who have emphasized on the developing creative layout for the homes. The design should enable the creative furniture placement as well as uniform distribution of lighting in every room of the house.
Open Plan Kitchen
The kitchen is a high traffic place that is often used in the home. Therefore it should feature a unique and modern design. One myth that is eroding on today's home concerns is having a secluded kitchen where guests can't be able to see what is happening in the kitchen. This has changed. Most people have realized that open plan kitchen provides uniqueness in luxury homes. As a matter of fact, a good kitchen design helps to create a focal point of an incredible home design that is welcoming to friends and guests. With an open plan kitchen, you will be amazed the times that guests in want to join you and help out with some work. The placement of the kitchen should be strategic and be coherent with the living room. The kitchen should be spacious, modern and well equipped. Another consideration for the kitchen should be the flooring. The type of flooring used should be exclusive and made using high-quality materials because the kitchen is a high traffic area that is also prone to different substances that may affect the quality of the kitchen flooring.

It is also important to ensure that the kitchen has been furnished with high-end consumer and electronic appliances that may be needed for different kitchen activities. The appliances should be functional, energy efficient and ultra-designed in order to increase you conveniences and help you in advancing your modern lifestyles.
Luxury Master Ensuite
A home cannot be luxurious without at least one elegant ensuite. The ensuite should be spacious and features modern bathroom features. This means that the vanity and the wash basins should have modern styles. This helps in ensuring that the whole ensuite inspires modern luxurious trends.
You need to be aware of the fact that a master ensuite is all about a luxurious lifestyle and therefore it should be elegant in all ways. The act tub should be modern and luxurious and the style of the ensuite should be unique and elegant.
Utility Room
Having kids means that you must be handling a lot of kids stuff. You need to have a room where kid's stuff can be stored conveniently. The utility room should be furnished with all the essentials that aid in the proper storage of kid's stuff and it should also be safe for the kids to use. Additionally, the room can be used for some daily household chores such as for doing laundry and therefore it should be furnished with the necessary equipment or appliances that are needed to execute the various chores.
Interior Design And Décor And Accessories
The interior design and décor play an important part in a luxury home. The first thing to consider here is the design and styles used for the furniture and fixtures. You need to be aware of the fact that the trends of furniture and features are highly dynamic and subject to the changing trends and design in the industry. You don't want to be stuck with outdated furniture that makes the home décor seem pathetic. Therefore you should opt for timeless that has a timeless appeal. The furniture should feature modern organic design. Furniture made from organic material and feature modern design is timeless pieces that will leave to inspire your décor. Good examples of organic designed furniture are those made from teak wood or petrified wood. The accessories used in the décor should also feature modern designs and should have a compelling match with the entire home décor. However, it is important that you consider a minimalistic interior décor because it is charming and has a wide appeal to most people.
The decorations use in the interior decors should be well designed to match the theme of the interior décor which should be uniquely themed to provide an optimal indoor environment that supports healthy rejuvenation of both the mind and soul and offers improved comfort.
Incredible Outdoor Landscape
The gardens scape and landscape outdoors should be amazing and complete the entire décor of the luxurious home. It is important to the exterior décor to provide a compelling outdoor look as well as a gateway for amazing outdoor scenic views. In addition, the outdoor space should be ample and allow increased mobility. It should also be finished with attractive patios, decks, pools and other unique features that are amazing and magnificent. All structures and features used on the outdoor décor should be welcoming to guests and tailored to comfortably accommodate a considerate amount of guests at one time.
Another aspect of the of the outdoor décor that you should not miss is the stylish landscaping of the garden and the lawns. It is important to have a landscape design that has been uniquely developed by an expert designer. The landscape should be magnificent and it should contribute to enhanced outdoor recreation and relaxation through the creative placement of flowers, outdoor decor accessories, art, and craft as well as other structures that enhance a luxurious outdoor lifestyle.
The Pitfalls of Purchasing a Luxury Home and How to Avoid them
The above considerations should help in guiding you on the perfect choice of a luxury home that will bring increased convenience and comfort in your life. However, you might be shocked to realize that purchasing a luxurious home would eventually turn to become a headache that may haunt you for the rest of your life. As much as luxurious homes may seem and feel elegant and magnificent, they have several pitfalls that you need to contemplate about before you make the design to purchase the home. Luxurious homes are costly and thus you must ascertain that you are not getting a raw deal by purchasing one. Below are some pitfalls that you should watch out for
Investing in clone luxury home
You also need to know that most high-end luxurious homes are never listed in most standard real estate marketplaces. Instead, there are various marketplaces and exclusive real estate agencies that are dedicated to listing high-end homes. The homes usually target a certain class of private sales. This means that a home listing that you found on your local property marketplace advertising a luxury home, turn out to be a complete hoax. In most cases, you might be shocked to realize that what you thought was a luxury home is instead a standard home that has been remodeled and refurbished with modern amenities to make it luxurious hence you get duped in the deal. Moreover, you should be wary about the realtor that you use to acquire a luxury home because the sale of these high-end homes is usually done by specific real estate agencies and thus you need a high-qualified and professional realtor who has experience in the high-end investment of luxury homes.
Failing to negotiate a counteroffer
The market of high-end homes is largely unsaturated and thus the owners have known the habit of exaggerating the prices by a very high arguing the pieces are by far unregulated since the market is almost monopolistic. Additionally, the pricing is made to influence a psychological effect where it is believed that the higher the prices, the higher the social status. Since the sale of the home is targeted to high-end clients who have higher social statuses, the prices are high inflexible.
One mistake that many buyers make is to fail to offer a counter price when negotiating. Most buyers have been known to consider the either not purchasing, or purchasing without offering a counter offer. In essence, you should not purchase a luxury home way beyond the normal price just because you failed to make a counter offer. On the other hand, you shouldn't lose to invest in a perfect home that you loved by walking away because of the price of the property. You need to negotiate. This is the reason why you need a high-quality realtor with enough experience in high-end investment. Let them do their work and negotiate a better deal for you.
Getting duped by superficialities
A common mistake that many high-end home buyers in Hong Kong do is becoming overwhelmed by the feature that they see during the home open day. By becoming overwhelmed by what you see, you will easily betray your enthusiasm to the buyers who will easily charge a higher price than necessary. However, the most common scenario is whereby most buyers are easily duped by the superficialities and other features that have been used to adorn the home. On the contrary as home buyers, you should emphasize on quality. This is what you are paying for and it is what you should get. It is important to ensure that you check for quality rather than p[ay attention to the superficial features that have been used to make the home more attractive.
Failing to prove self-worth
In the sale of luxury and high-end products, self-worth is determined according to the social class of a person and one's net worth. Most sellers may decline to sell to you a luxury item even when you are armed with the cash needed. You may be required to prove your status because the luxury items are usually associated with a certain class of people the same way you might find a golf club open to only a certain class of members
Relying on Credit financing
Luxury homes are usually meant for people who already have the capability of purchasing without having to rely on credit financing. You can easily miss an opportunity to purchase a high-end home because of your inability to have cash. It is also important to note that most sellers usually reject purchase offers that entail the financing from credit because of the stigma of repossession and foreclosures that may negatively affect the image of the seller. Therefore, it is important to be armed with the amount required in cash.