Guide to Winning a Bidding War When Purchasing a Home in an Auction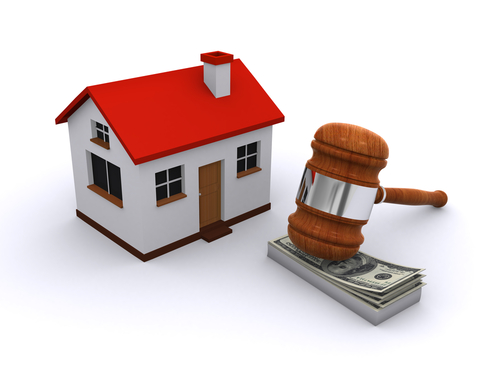 Purchasing a home in the real estate market of Hong Kong can be an exhilarating experience for seasonal investors, yet it can be a tricky and humbling experience for first-time buyers. Purchasing a home is a shopping extraordinary experience and entire that involves complex transactions unlike normal; purchase of other merchandise. The transactions involve a lot of paperwork which every party in the transaction has to well versed with the content of every document involved if at all one stands a chance of benefiting from the transaction. As a buyer, to be on the safe side, it is necessary that you understand the entire process, it is necessary for you to have some knowledge on property investment or to scout the services of professional realtors in Hong Kong who can help one to acquire good property. However, there is the question of how perfect is a property. What are the elements that one look for when buying a property? How do you know that you are getting value for your investment? How do you safeguard yourself from getting a raw deal?
It is common for first-time buyers to be nervous, maybe a little bit cautious because the purchase process is an emotional one and you want to get the best from the deal. Of course with due diligence as well as bringing on board a team of real estate professionals, you are bound to court success. However, there are instances when you may decide to buy an adorable property at a desirable location, may be in the heart of the town, but upon further investigation, you may realize that the property has no long-term potential of good streams of income. Even when purchasing a home for your family occupancy, you may still realize later that you never got the best of the deal. Therefore you need to be more careful in executing the transactions to ensure that you obtain the best.
Advice on Making an Offer
After scouting a location for a while and attended several open days home visits, you will eventually decide on the property that you feel is desirable. That is a marvelous step to achieving your dreams. However, you shouldn't be all tears with joy. This is where the headache of owning a home may start haunting you. After deciding on the home that you find perfect, you will now need to make an offer. This is where you will have to work keenly with your real estate realtor. And, it is the starting point of your nightmares especially if you have decided to purchase a home in a region that has low inventory while there are several buyers looking forward to buying a home in the same region. Of course, it means that there will be higher demand but a shortage in supply. In economics, such a situation can be interpreted to means that the prices of the merchandise in the market will retail at higher or higher than normal prices. Therefore, you need to tighten your belt and be ready to battle any monster that comes your way. However, you will agree with me that making an offer for the home can be tricky as a result of the demand outweighing the supply. You will also agree with me that bidding higher than other bidders so that you can ensure that you secure the home is not a reasonable option. Yet, you may be tempted, or be advised to do so if you desperately need to purchase the home and you don't want the opportunity to bypass you.
You will need to be street smart. You will need to come up with a realistic, yet rational plan that will guide you in making sure that you stand a higher chance of eventually owning the home. Let's examine some steps that you must undertake in order to increase the chances of purchasing the home by making a reasonable offer.
Define your purchase limit
Your purchase limit is generally the amount of money that you can comfortably afford without straining your budget. This is the total amount of money that you are willing to spend in purchasing the home as well as settling other fees and charges that may be involved in the transactions such as realtors commission, solicitor's fees etc
It is important to ensure that you do not strain your budget and you should be at peace when deciding how much you are willing to pay. The amount that you are willing to offer should be the amount that you can easily access. For instance, if you seek to finance from credit institutions, you purchase limit should be within the amount of credit that you can access, or the amount that lenders are willing to extend to you. Therefore, you shouldn't define a purchase limit that exceeds the amount of money within your reach. It is also vital to ensure that you have already secured the money as opposed to being anticipating getting the money. You need to have it within your reach. All in all, your purchase limit should guide you in determining the amount of offer that you will make for the home.
The seller's price
The seller's price is a basic determinant that you should use to determine the amount that you are willing to offer. However, you should all along remember that the home is in high demand and that there are other buyers who will also be making their offers. Therefore, you need to clearly scrutinize the seller's offer and make a good judgment in determining the price that you will be making an offer.
Additionally, you need to u understand the seller in the first place. This is because people are different and thus different seller may use a different approach in trying to woo potential investors. On the other hand, you need to understand the seller's price because, in some instances, most sellers use psychological pricing when detailing the value that they want for the home. Typically, there are three types of sellers and you need to understand them and their pricing strategies.
First, there are sellers who will overprice the home with the intention of benefitting from a reasonable price that they will be willing to settle for after negotiations with the buyer. Secondly, there are sellers who are ready to settle for a price that is within the price range of similar homes in the neighborhood. Therefore these sellers will ask for a price that they deem reasonable for the home without going above or below the market price. Finally, there is another class of sellers who use psychological pricing of attracting buyers by offering a price that is significantly lower than the market price. Such sellers use this approach with the intentions of attracting several investors who may be interested in purchasing the home because of the low prices. However, since the seller was able to attract several potential buyers, the seller will subject the home to a bidding war which might induce the increase of the home price above what the seller had initially offered, and in most cases one may end up selling the home for a higher price than the market price because of the bidding war.
Market price of related homes
The market price of related homes should also guide you in determining the price that you will offer. You will need to consider the recent price that a homogeneous home was sold for at least in the past six months. The home should have similar characteristics to the home that you are intending to purchase. This means that the age, number of rooms, the architectural design etc should be similar to the home that you want to buy.
Prevailing prices in the real estate market
Another consideration that you should evaluate is the prevailing market prices of homes in the locations. Of course, you must have realized that property markets are cyclical in nature having a high and a low season. During the peak season, the market prices may skyrocket making homes more expensive while during off-peaks seasons that prices may be significantly lower than normal.
Quality, structural condition and the uniqueness of the home
You will also need to evaluate the quality of the home. You must establish the quality of the materials used to make the home as well as the design of the home and its sustainability. Moreover, you will also have to evaluate the condition of the home. It's the home is a good condition? Lastly, it is important to establish any unique features that may be influencing the prices of the home. However, you should be careful not to consider cosmetic adjustments and any superficial attributes that may have been deployed to make the home look attractive because these attributes necessarily do not determine the quality of the home and they will easily fade away within no time.
Making an offer
After you have evaluated the above considerations, you should be in a position to think of an optimal price that you feel is appropriate to help you secure the home. When you have settled for the prices, you will now have to bid with your offer. However, it is advisable for you to add some conditions to your offer because, in the event that you are the winning bidder, you will have no choice but to purchase the home. Adding conditions helps to safeguard your interest from those of the sellers. Some conditions that you may add to your offer include;
That your offer is subject to the home meeting certain standards after inspection

That you the offer is subject to the sale of your home firsts
That the offer is subject to securing a credit financing that you quality
By adding the conditions, you are able to safeguard yourself from entering a raw deal. Typically, you want to ensure that the house is absolutely in good conditions and you are provided with better options of finalizing the purchase and sale contract. However, you should limit your conditions because most sellers love to settle for clean offers what have minimal conditions. If you have to add a condition, ensure that it is absolutely necessary such as carrying out a home inspection.
Bid with confidence
If you have optimally, analyzed all the conditions that may affect you will be armed with a reasonable offer. It is time to bid confidently. Make sure that you do not bid higher than the best offer price you determined after evaluating the factors that affect the offer. Also certainly do not bid lower if at all you want to secure the home.
You should submit your offer within a reasonable time frame of the bidding window so that you can have time to get any feedback or counter offer. In most cases, the seller will send you a counter offer which may be higher than your offer amount. This is the offer will enable you to determine the offers that other bidder may have made. However, this shouldn't influence you to increase your bid amount unless the seller's counter offer is just slightly above your offer. However, if it is not, just changes your offer slightly above and submit again within the given time frame. All along you should be confident and stand your ground without getting intimidated by the counter offer. This is because in most cases, bidders usually submit low offers and certainly most of them give up after receiving a new counter offer from the seller. Therefore, you may find that you are the only remaining buyer in which case you will get the opportunity to purchase the home, this is the reason why you should stand your ground and only in case your offer as slightly higher than your initial offer. If you are the winning bidder, you can go ahead and higher attorneys to help you in accurately understanding and singing the offer contract
Advice in making purchase offer
Refrain from using other bidders offer as a basis for determining your offer price
If you are entangled in a bidding war with other investors, you should not seek to determine that offers that they could be making and using them in considering the amount that you are willing to offer. You need to stick on your ground and only use metrics and other data that provide guidance that will enable you to make a reasonable offer. This applies also in the instances when a seller may tell you that there is another buyer interested in the home, you shouldn't get intimidated to the extent of making a higher offer than necessary.
Prepare all the offer details adequately
You need to show the seller that you are serious about purchasing the property; this can be done through preparing all the details and activities required for the purchase of the property and in meeting the terms of the offer. For instance, you need to need to place the deposit required in full. You could also decide to surpass the minimum amount of deposit required by a slight margin. You could also decide to make a full payment through escrow. You might also consider furnishing the seller with your preapproval letter from your financing institution showing that you qualify for the credit facility to pay the home. This shows that you are serious. Another example of creating a good impression of a serious person is adhering to the duration of time required such as for conducting an inspection. By doing so you are able to prove that you are serious into investing. In any circumstances that you are unable to meet any conditions, it is imperative to communicate your position to the seller or the seller's agent and provide a clear timeframe when you will be able to do so as well as explain the hurdles that could have affected your ability to satisfy the conditions. If you prove that you are a serious buyer, there is a high likelihood that you will be favored in the sale.
Never try to sweeten the offer
Some buyers are ridiculous and may try to sweeten the offer as they wait for the reactions of the buyers with a counter offer. You need to present yourself as a serious and mature person who is keen on investing. Sweetening the offer sets you off as a joker if you later decide to opt out when the seller accepts the offer. However, making a responsible offer could be advantageous in case other bidders opt out and you are left as the only buyers, hence you will be at given the opportunity to purchase the home. Additionally, other buyers may still be forced to call it quits if they do not meet the purchase conditions such as being in possession of the minimum deposit required.
Negotiate with the seller if you have the opportunity
In most cases, when you are purchasing the home, you will have to deal with the seller realtor. Dealing with the seller's realtors may deny you the opportunity to negotiate lower process because most agents are rigid as they try to maximize their profits. However, you should request to meet with the real owner if it is possible. Dealing with the owner opens more opportunity for you to negotiate for better prices. Additionally, in most cases, you may realize that the seller has several other properties that you may intend to view. By creating a good rapport with the owner, you are poised to exploit better opportunities that will enable you to get better deals.