Living in Hillsborough Court in Mid-Levels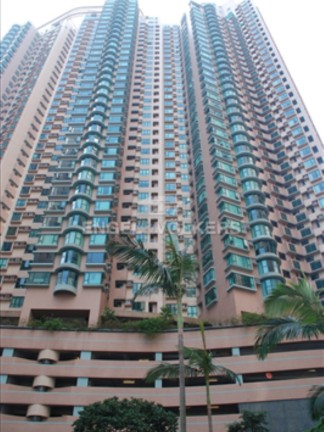 Home-inspired living in Hillsborough Court
Developed by Sun Hung Kai in 1993, this high quality development comprises of 4 modern towers, Hillsborough Court is situated near the exclusive May Road area of Mid-levels and continues to be very well-maintained. It is a private housing in Mid-Level Central, at the junction of Old Peak Road No 18. Located in Hong Kong's prestigious Old Peak Road in Mid-Levels, it is a few minutes away from the heart of business area and soho neighbourhood. Mid-Levels Central is a traditional luxury residential area on Hong Kong Island. There are generally over a thousand property units. They are suitable for buyers who love this area and have a small number of residents, including the famous selection of the area.
Hillsborough Court is located on the old Peak Road, a total of 4 buildings, the smallest units, only in the 2nd and 3rd B rooms, building 783 square meters, practical 625 square meters, practicality rate 80%, two rooms apart. It consists tower 1 and 4 with 36 storeys with 2 duplex penthouses and 4 units on each floor. The saleable area ranges from 738-1874 square feet. Both have 134 units. For tower 2&3, each 34 storeys with 4 units per floor and 130 units, ranging from 625-1819 square feet saleable. The apartments are all 2-3 bedroom and some have lovely mountain views while others look towards the city. It can also overlook Victoria Harbour and calm lush greenery of the Peak.
The architectural design is from Wang Dong Architects(Wong Tung & Partners Ltd). The co-construction area of ​​approximately 48,500 square meters, 528 residential properties, construction area ranging from 74 square meters to 130 square meters. The 4 skyscappers provide a home-inspired living with modernism archtectural style. Among them two sets of building are connected with an arch bridge that integrates facades in pale pink. The Clubhouse includes indoor recreation and outdoor swimming pool.
Facilities
It is this kind of compact households with design furnitures. The bathroom also has a jacuzzi. The facilities of the building are well-equipped with club house and outdoor poool, sauna, gym, children's playground and outdoor swimming pool. There are also a golf driving area that provides high quality leisure activities. The building provides practical useable ares with natural lightings and the rooms are designed with modern kitchen with comprehensive applicances as well as spacious living and dining room and floor-to-ceiling window.
Surrounding area
The communal areas are beautifully maintained and it is located at the bottom of the walking trail of the Peak. This buillding is adjacent to Royal Garden, Philip Court and May Avenue as well as luxury homes like Clovely Court and Amagi Avenue Eton Garden. Around the area, there are frequent shuttle buses providing easy access to Central.
Central
Central as the central business district of Hong Kong, located in the north shore of Hong Kong Island across Victoria Harbour from Tsim Sha Tsui, the southernmost point of Kowloon Peninsula. Close to the business district of Hong Kong, it is an area that gathers muiltinational financial service corporations with their headquaters. The area serves as the centre of trade and financial activities that is convenient for businessmen and people who work and connect there frequently.
The Peak
It is the most scenic spot at The Peak and it offers you enjoyment of fabulous panoramic views of Hong Kong especially under the Sky Terrace 428, the highest 360 viewing terrace. This is specticular mountain views of the western half of Hong Kong Island. The viewing deck also has coin-operated telescopes that the visitors can use to enjoy the cityscape. The number of visitors led to the construction of two major leisure and shopping centres, the Peak Tower and the Peak Galleria, which is situated opposite to each other.
There are several restaurants on Victoria Peak, most of which are located in the two shopping centres. However, the Peak Lookout Restaurant, is housed in an older and more traditional building which was originally a spacious house for engineers working on the Peak Tramway.
Contact our staff to learn more about the property information details with the most updated price.