How Millennials Can Become Successful Realtors in Property Investment in Hong Kong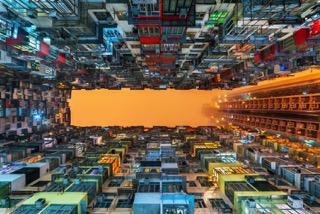 The real estate market can be tricky for realtors. It requires absolute patience, a clear strategy and good planning for one to attract a potential investor and engage the investor through the process of inspecting a property, signing of agreements, payments of the price of the property and eventually the transfer of the property. Essentially, there are several stages required for a realtor to close a deal with a client. Through all these stages, the realtor must be professional, approachable and knowledgeable in guiding the client accordingly. Added to that, the level of experience of the realtor and one's hard work is needed for one to become successful. Yet, these are the attributes that millennials, particularly in Hong Kong lack.
The truth is that the millennial generation, mature youth aged 18-35, had a different upbringing than from that of the older generation. Although millennials have had a huge advantage of being born in the information age, which makes it easier for one to obtain relevant resources easily, many are not yet well positioned to utilize the resources to their advantage especially in some careers such as real estate agents.
The real estate industry seems to favor experienced people with great connections and expertise in dealing with clients. This, however, should never be used as an excuse to discriminate/ discourage youthful people from joining the bandwagon and earning some income from the industry. As a matter of fact, millennials are better positioned to reap better rewards from the industry if they develop good strategies and plans for executing their duties. Youthful people have to realize that every individual, including the most experienced and successful realtors in Hong Kong had a starting point as a novice at a particular time. Millennials should know that success and achievements are courted through patience and resilience. The youth should also be ready to use their tech savvy skills and the emergent technologies, which they are good at, to shape their careers in the real estate industry to their advantage. The learning curve may appear steep, but the rewards are worth every effort that any Hong Kong millennial put.
The real estate industry is so robust and entails several dynamics. Therefore, it is critical for a real estate agent to have extensive knowledge of the various facets and operatives of the industry as well as regulations that govern the operations of the industry. Millennials need to utilize their easier access for information resources to learn to abut the dynamics that control the industry. They also need to learn and experiment with proven strategies that can help them get started and established in the Hong Kong real estate market. While at it, they should seek to grow, develop and mentor other youthful people in the careers
The Hong Kong real estate industry is one that has been experiencing robust growth in the recent years. The maturity of the Hong Kong property market makes it difficult for a first-time average realtor to penetrate the market despites its promising rewards. It can be tricky for an inexperienced property agent to establish himself/ herself in a mature market and have much success at prospecting at potential clients. However, this shouldn't discourage Hong Kong youths from realizing their ambitions. Even though it may be advisable for such a youth to try finding footing in growing markets, there are chances that one can still be successful in mature markets.
Millennials can penetrate and make a decent living as realtors in property markets in mainland Hong Kong. As an agent, a millennial need to pay attention to certain aspects of technology that can help one to position herself/ himself in the industry and become successful. This takes time and requires one to be patients and industrious. This article explores the various ways that youthful Hong Kong realtors can use technology and digital resources to find clients successfully and become gurus in property markets in mainland Hong Kong and the mature real estate markets in Asia.
Capitalize on the Online Presence of Clients from Real Estate Websites
Born in the information age and having been rooted to better ways of finding resourceful information easily, millennials have the advantage of using digital technologies to find potential clients online. It is true that the web space has been growing rapidly.
illennials comprise the largest group of individuals who spend the most time online. This does not mean that the older generation has not adapted to the use of technologies. The older generation may not have much time to spend online, but they usually turn to the web in search for particular information or to shop online. A survey conducted by MasterCard in 2014 indicated that 84% of the adult population had shopped online at one time or another. This is a clear indication that a large population of the residents has confidence in using web tools and resources. Therefore chances are that potential buyers are flocking the internet in attempts to find any reliable leads. It is not doubtful that millennials can tap into the lucrative property market of Hong Kong via the internet
It is true that most of the potential real estate clients have been seeking guidance from web resources before locating a property of making any investment decisions. Moreover, potential clients may look for realtors online. It is, therefore, critical for realtors to capitalize on the presence of clients online.
Of course, establishing an online audience is a big challenge for any beginner. However, it is not rocket science and thus with a clear strategy and a good plan one can successfully establish a successful command online.
The first step is establishing the online platform that potentials clients visit when looking for particular information or when prospecting an investment.
Websites and mobile apps like Trulia, Zillow or Realtor.com are some of the best resources to use when looking for potential clients. As a realtor, you should learn how to spot potential clients using such platforms. You have to interact with them using the platforms and know their specific requirements. For you to appear credible and increase your command while using these platforms, you should make sure that you convince every satisfied client that you serve to leave a positive review about your services and professionalism. It is also important to try and get any referrals from past clients. In addition, you should network with other realtors and professionals in the industry who frequent the platforms. Through networking and engagement with industry leaders, you are poised to learn a few tricks that actually work.
Another important consideration is to have a creative and inspiring profile and also portfolio. It is important to ensure that your potential leads gather enough information about who you are, the services that you provide and the physical location of your business. Let it be known to potential clients that you have the capacity to provide ideal solutions to their specific requirements. Providing these details make you legit and credible. It is always advisable to ensure that you specify and stick to one market. It is easier for a potential client to trust you if they know that you have specialized in one market as opposed to claiming that you are proficient in all cities and markets. Of course, you'd also be lying to yourself about this.
Establish an Online Presence
The web space of Hong Kong has grown considerably within the past few years. As the presence of web visitors increase so is the potential to prospect for property market leads. Any millennial looking forward to finding good leads online should learn how to establish an online brand that web visitors trusts.
One needs to create a professional website or personal blog. This is the platform that you will use to establish your own presence by connecting and engaging with your audience. An online presence is an ideal place that can help a realtor to get good clients at any time of the day. This calls for a realtor to create a website or blog where s/he can share valuable tips with clients. The content of the website/ blog should be valuable and help to create trust with visitors to the site. If a visitor trusts the owner of the site, high chances are that the visitor may get in touch with the realtor when he/she wants help in property investment.
The purpose of the website is to tap visitors who are into property investment. Therefore, you must learn the best strategies for search engine optimization and paid traffic. As a millennial with little experience and less cash to spend, it is advisable to concentrate your energy on search engine optimization to tap free traffic from online users who use search engines such as Google, Yahoo or Bing to find information online. You must have a clear strategy of the audience that you are targeting and know their needs. The content that you create and publish on the website should correlate with their needs and offer a solution. It is important that you master the best ways of connecting with the audience through the published content. The higher your content/ web pages rank on Google, the better the chance of getting free traffic.
The content of the blog should be optimized for the specific local area of operation. For instance, if you are based in Yuen Long or Kowloon City, then you need to create and optimize content that can help clients looking to invest in property in either of the places. Search traffic is a matter of quality online users who visits your website. Always ensure that the content that you provide is up-to-date and provides meaningful information to your audience. Provide them with enough and convincing information that shows that you are expert and can be relied upon. This will help create a brand which will be a vehicle in conquering your target market
Learn to Convert Visitors into Leads
Spotting potential clients through apps like Zillow or attracting potential clients to your website or blogs is one thing while converting them into prospective leads and ultimately into profitable clients is another. Converting online visitors into clients is an art that needs mastery. You need to be convincing. Visitors need to be certain that you can be reliable. Remembers that real estate investment involves huge funding and thus people are not going to trust you easily with their money just because you have a nice looking website.
You need to sound professional, well-informed and resourceful. You must also prove this. Having a physical business location and being licensed are some aspects that may prove your credibility. You need to realize that visitors who reach your website to learn more about real estate investments may be ready to purchase. Either they may be looking for specific information that will enable them to make a purchasing decision, or they may already have made a decision, but are looking for a professional person to help them make the investment a reality. This is your chance. You need to show them that you have what it takes to help them in their endeavors.
You will need to convince them that their money is in safe hands and that their investment will yield substantial equity and better returns on investment.
For a realtor to be successful at this, one should include a clear call to action and a simple navigation process that guides web visitors towards sharing their email address or contacting the realtor or a customer representative. You need to let them be aware of the services that you provide and how soon you can help them realize their dreams. In addition to the 'call to action' message, you should provide active contact information, telephone number, physical address and email, which they can use to reach you. Let them know your working schedule and how soon you can be available to them.
In addition, a realtor could collect prospective leads by giving free reports or an invitation for the visitor to fill a survey. Leads captures should be nurtured by insightful content and tips that are educative and entertaining.
Converting Lead into Clients
After obtaining the leads, you have to convert them into clients. Essentially, you will be getting your paycheck by offering services to them. You will need convincing them that you are experienced and will offer them good representation. You must provide exceptional services that convince them that you will help them purchase or sell a property. Making an assurance that shows that you have a plan of sealing the deals that enables potential buyers to purchase quality real estate property; or helps sellers to flip their property fast while realizing good profits is helpful in your career. Potential clients won't have to worry whether or not you are a millennial as long as you can satisfactorily meet their requirements.
Converting a lead to a prospective buyer may seem like a challenge initially, but the secret to increasing your conversion rate is by nurturing your leads perfectly. During the process of nurturing leads, you should be insightful and engaging. You should try to let your potential visitors realize the returns that they can yield on their investment by taking action. You need to back your information through industry data and statistics. Show them the growing demands of the industry and how much money is being made by those who have already invested. Do not try so hard to market yourself. The marketing must be natural. You should also contemplate offering competitive discounts or other benefits that a potential client can derive from making a purchase at a particular moment. This helps the realtors to convince a potential client to invest in property.
When a client eventually orders your services, give them a reason to smile and refer another client to you by providing them with high-quality services. Make their investment experience memorable and unique. Do not forget to request them to provide a positive feedback about their experience working with you.
Bottom Line
In some closing advice, it is better to stick to a particular niche that you can easily master and deliver. For instance, inexperienced millennials are better off working on home investment/ residential real estate in Hong Kong as opposed to commercial real estate.
Sticking to one niche will help you to become an icon in that field. You will gain immense knowledge and thus you will be helpful to your clients who will consider you a specialist in that niche. Additionally, whenever you interact and connect with you clients, you need to establish an amicable relationship that bonds the two of you together. It is extremely important for the clients to feel free when dealing with you and to know that they can rely on your services. This will help you establish a loyal clientele base and thus ensure the growth of your career/ business.