How to Find a Good Home Inspector in Hong Kong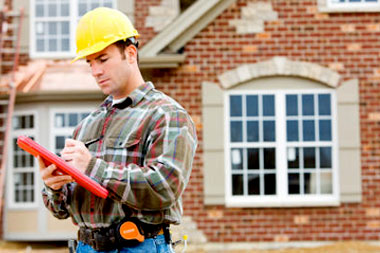 Every person loves a place where one can call a home. We all at one time or the other have fancied a dream home. But, how do you know that a certain home will be your perfect abode? What metrics do you use to identify the best home to invest? Who do you turn to for guidance when identifying an ideal home?
Owning a home is one of the best investments that you can make in your life. A lovely home provides a peace of mind and helps you to relax after a busy day. However, investing in a perfect home will require you to do your homework perfectly to determine the ideal home setup that is best for you and your family. You have to factor in the facts that a owning a home is a long-term investment. Unlike renting/ leasing a property where you may decide to annul the rental or lease agreement when you find that the building that you live in is not desirable, having you own home is a different situation. It makes no sense for you to leave your own home to go for a rental one. Unless in a situation where renting is convenient because of your work or school schedules.
It is, therefore, critical for you to evaluate all factors that make a home desirable. This will help you in the selection of a good home which is located in a desirable place and possess all the features that add value to your modern lifestyle.
However, despite choosing to invest in a home that is located in a desirable location and has appealing features, it is also important for you to ascertain that the condition of the home is excellent before buying it. It is important to understand that a home that may look nice and perfect from the onset may not be worth paying for it if it has some underlying flaws that require deep scrutiny to detect. Home sellers are known to make Cosmetic adjustments to homes before selling. These adjustments are intended to conceal any flaws that the home possesses. Thus, if you are not keen, or become easily overwhelmed by the cosmetic makeup done to a home, you may end up buying a home that will incur you additional expenses to renovate and fix any flaws. This way, you end up being scammed. Nevertheless, it is important to note that most home sellers in Hong Kong are honest professionals and always deliver value to their clients.
This, however, should not be used as an excuse for not doing a proper inspection to a home. There are times when a home seller may not be aware of any flaws in a home that one is selling. For instance, structural weaknesses of a home may not be known to a home seller but can easily be detected by a professional home inspector. Some structural damages can be hard to detect. For instance, damages caused by termites may be hard to tell because these pests usually burrow the inner part of wooden materials used in building the property making it difficult for ordinary people to detect any faults.
Therefore, when you are looking forward into purchasing a home, it is always advisable to employ the services of a professional home inspector who is experienced in determining the value of the home owing to any repairs or renovations that need to be done.
With many home inspectors available in Hong Kong, it may be somewhat difficult to tell apart a good home inspector. This guide is meant to help you learn the best practices of finding a home inspector and eventually help you to invest in your dream home.
Some of the common traits of a good property investor include honesty, reliability, and professionalism. A property inspector who passes these three tests shows that he/ she has the capacity to help you locate any damages in a property that you intend to buy. You will also need to look out for someone who is experienced with property in specific regions of Hong Kong. You can identify a good inspector through referrals from friends or from the real estate agent that you are dealing with. In addition, you could find property investors from online listings on real estate websites.
There are several qualities for a good property investor in Hong Kong. They include:
Professional attributes
Basic Qualifications
A reliable home inspector should have the basic qualifications that prove that one is a professional and thus is capable of delivering excellent home inspection services. This means that the inspector has passed all the academic certifications and has been licensed to practice. A professional home inspector must be certified by a recognized body. In Hong Kong, There are various bodies that provide training and issue certification to professional inspectors such as the Hong Kong Association for testing, inspection, and certification. It is also important to ensure that the home inspector is a member of interNACHI- International Association of Certified Home Inspectors.
InterNACHI is a globally elite body and only provide certification to home inspectors that who undergo training and successfully complete their certification requirements. Members who meet the requirements are honored with the designated Certified Professional Inspectors.
Insurance Cover
It is the duty of the home inspectors to ensure that s/he does not miss out any relevant information that might lead to incorrect property inspection and eventually valuation. Yet humans beings are prone to errors and anybody may make a mistake of failing to consider an important valuation n metric. For instance, some structural weaknesses of a house are never visible and may easily be disregarded when inspecting a home. When that happens, the costs of the liability arising from that mistake should not be borne by a property buyer but should be transferred to the insurance for compensation. This is why a home inspector needs to have an insurance cover.
An inspector should have an insurance to cover any serious defects that may not be noticeable or may be overlooked. No matter how professional, experienced or articulate an inspector may be, you should never put too trust on him/her especially if one has no insurance cover in case something goes wrong after the inspection
You need to realize that the primary reason for hiring a home inspector to access the home before purchase is to make a good valuation of the property. The valuation of the property is vital to help you determine the best prices that you can pay for the home, the costs of insurance premiums, estimation of taxes payable and to analyze financing options available. If something goes wrong with the valuation you may end up paying more for the property as well as lose more money through paying higher taxes, and higher insurance premiums. Moreover, an insurance company may fail to take responsibility for repairing the house, in the event that prior valuation was incorrect and that the defect disregarded during the home inspections may have caused the liability.
Seek the services of a licensed and insured home inspection company. The home inspector should have an insurance cover that upon the signing of the home inspection agreement covers your home.
Insurance companies are very diligent and will most likely cover a home inspector who is qualified and not prone to defects, otherwise, the inspector will need to pay higher premiums. Therefore, an inspector with an insurance cover indicates that she/ he is almost faultless and that her work is perfect.
Experience Level
The length of period that an inspector has been providing services to clients is usually a considerable factor that indicates the expertise and experience of the person. When you want to buy property in any town of Hong Kong, it is important that find an experienced local inspector who knows much about real estate investments in the specific city that you have located the property that you intended to purchase.
The main reason why you should deploy the services of a local home inspector who is the resident to the town/ neighborhood where you intend to buy property is that there are high chances that the inspector may already know the inherent faults on that particular property. This will save you the costs, time and hustle in the purchase of a home.
In addition, an experienced home inspector is better informed in making the recommendation and providing advice on the best renovations and remodeling that may correct any defect on a home. The experience level also helps in estimating the costs of any renovations required and hence provides an accurate home appraisal that could help you in saving costs. Recommendation of solutions helps you to estimate the cost of renovations/ repairs to the damaged property. This in turns helps you to negotiate the prices of the property based on the renovations required If you may decide to revisit your decision to buy the home because of any structural faults, the inspector may also be useful in hinting suggestion of other property n the same location and same condition/ within the same range of price that you could check. This helps in saving time and resources.
Personal attributes
Transparency
A good home inspector should be transparent and disclose all material information regarding a property without any bias. It is essential for an inspector to let you know of any problems with the property that you intend to purchase without being influenced by the seller. Remember that some unscrupulous sellers may liaise with the home inspector in a bid to conceal vital information that may be easily unnoticeable especially if it may take a while for the full effects of the flaw to be noticeable or have an impact on your investment.
Honesty
A good home inspector should be honest with you. This is an important component, especially when discussing with the inspector of any defects that you consider rebuilding. Of course, there are instances when you may still decide to purchase a property even after discovering the flaws that it has. You will certainly negotiate with the seller so that the sale prices can be adjusted to accommodate the renovation expenses that you may incur. In such situations, it is the honesty of the inspector that will save you from incurring any losses by underestimating the costs. The inspector should e able to help you in ascertaining all adjustments that are recommended, their costs and any effects of the defects on the property if left unattended.
Expertise and Reliability
An inspector should be professional and reliable. It is critical to seek the services of a professional who has a wide range of expertise, skills, and knowledge of the region where one wants to acquire property. This will helps help to acquire the right property that is structurally sound. The inspector needs to be reliable. S/he should be available when needed and be able to provide you with any information pertaining to the property inspection n good time. Also, any recommendation to structural adjustments needs should be well articulated and provided in reasonable time.
Benefits of seeking the services of a professional home inspector
Apart from the facts that a reliable agent can help you to acquire a quality real estate property in a suitable location, you stand to derive more benefits by deploying the services of an experienced and professional real estate investor in Hong Kong. They include
Detection of Structural Defects
A number of real estate property listed in some parts of Hong Kong are poor in quality. As the real estate market in Hong Kong become more profitable, some unscrupulous investors have seized the opportunity to defraud unsuspecting home buyers by listing poor quality homes that still fetch good income from the vibrant property market. The property being sold could have structural defects that may not be noticeable to an investor who has no experience in making good property investigation. This is because many sellers looking forward to flipping their homes or property may make renovations to conceal defects so that they can maximize returns upon sale. These structural defects may be costly to a buyer in future. However, using the services of a professional inspector, you will be in a position to find out any underlying flaws that potentially lowers the quality of the property and thus you are saved from being fleeced your money.
Forecast and Plan Future Expenses
A professional and experienced home inspector should be able to carry out an in-depth analysis of the home to try and spot any warning signs that portend future flaws and the implications oof the flaws to the building. This is important to help you determine any future expenses that may be incurred and thus helps you to plan for them in case you decide to purchase the home.
Negotiate repairs with the seller
Home inspectors usually help buyers get better deals when purchasing the property by detailing any flaws that decrease the value of the home. By reporting, their finding to the homeowners they influence the lowering of prices for the buyer and hence they will help you get a fair deal when you are purchasing a property that may have a defect.
Unearth any Safety Concerns
An important role of a home inspector is the discovery or any defects that threaten the safety of the home residents. It is important for the home inspector to carry out a thorough safety audit that helps to establish the home meets all the safety standard required. The inspectors also help in making the best recommendations pertaining to any safety issues thus mitigate potential losses and disasters that would otherwise have been costly to face and deal with.
Promotes Increased Peace of Mind
Purchasing a home is an incredible experience because it is a lifetime experience. the process requires careful thought and planning and also required a huge financial input which may have a significant financial implication if you take a mortgage that is repayable for a long period of time. However, the investment could potentially become a disaster in the event that it is marred by defect or any flaws that reduce the property values or endanger your life. It is therefore important for you to have a peaceful mind and ensure that you made the right decisions and that the property is worth the amount paid by ensuring that it meets all the quality and safety standards. It is the work of a home inspector to you relive you any a headache or doubt that you may have about the property you have invested ion or you intend to invest in by providing information that indicates the suitability of the property.
Conclusion
Previous clients who have been satisfactorily served by the inspector are the best sources of advice for the quality of one's work. A good inspector should have several references that you can talk to about their experience with the inspector. This offers you the upper hand to make the best decisions about the person to help in property inspection in Hong Kong.