How To Use Social Media For Real Estate Research and Business Strategies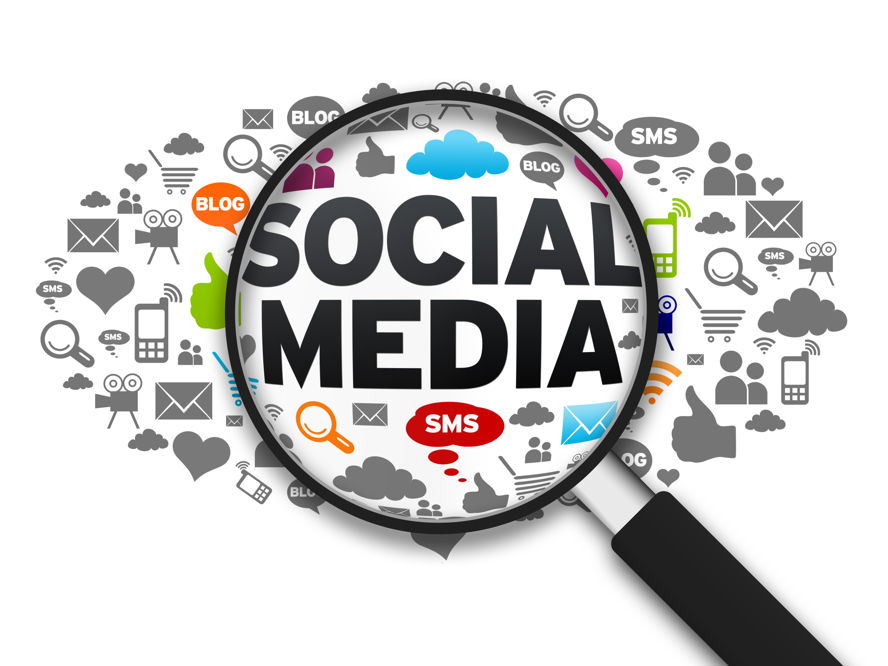 Traditionally, if we wanted to explore and learn about — a new city, a new neighborhood — we had no other option but to physically visit the locations. Now, all we need to do is whip open our smartphones and start searching. The prevalence of smartphone and increasingly convenient access to social media has literally transformed the landscape of how we consume information.
Everyone knows how to use social media for taking selfies, posting food pics, and for social networking with friends and family, but what about using these powerful platforms for more useful purposes, like researching about potential real estate locations or just general market research? Market research can be costly and time-intensive process. However, social media platforms have changed all that dramatically. It has turned market research in to a cost-effective, efficient and accurate tool for gaining insights in to specific markets around the world. Brands and businesses use social media as a tool for gathering data in to their customers, market, brand appearance,and other important market research factors.
As business professionals, and in this case real estate professionals, creating a strong social media presence has become an essential part of the overall marketing strategy to create visibility, lend credibility and authenticity to the business. As the increasing number of buyers, sellers and renters are turning to social media sites for information, it is important to identify and understand how to best use these powerful social media tools to your advantage.
Why is it so powerful to using social media for market research?
• You can track trends and customer behavior in real-time
Social media platforms, such as Facebook, Twitter, and even Instagram, now offer a multitude of ways to analyze trends and conduct market research in real-time. By simply researching the latest posts and popular keywords or hashtags, you can gain invaluable insight into current popular trends, emerging trends, and see what people are talking about in real-time. Everything happens instantaneously on social media. With millions of people using these popular social media platforms and uploading content by the second, it's basically a free tool for anyone with a smartphone to gain market insights.
• Businesses can learn the language of their targeted audience to improve marketing appeal and strategies
In business, language is important and that's why keywords have become bread and butter in the digital world. It's extremely powerful. The words and factors that you use to track the success of your business might not alight with what your targeted demographic believe is important. By analyzing social media exchanges within a given market, you can learn what factors are playing in to your audience's consumer behavior. What is driving their purchase decision? What are the things that are making them tick? What kind of content in your market is going viral and why? People tend to have no censor online, so you can actually use this to your advantage by gathering the most honest information from the people themselves. By aligning yourself with the language of the targeted audience, you can tweak your own business strategies to better resonate with people who you are trying to sell to. This is a powerful tool to speak directly to your target market. Real estate professionals can use this tool powerfully. Gone are the days you have to guess what the consumers want. Now, the information is literally at your fingertips. You can engage directly with your target demographic and interact with them in real-time. You can build relationships online that translate to conversions for your business. How cool is that?
• The real-time features of social media makes for quick, convenient and efficient research
How did businesses traditionally gather market information? Generally through surveys, study groups and so on, but these methods could take months to plan, deliver, execute and analyze. Social media has shortened the amount of time required to do the exact same thing and with even more powerful results. Social media has allowed us do conduct market research in a matter of minutes or hours. We are able to keep up with the trends so fast that our marketing efforts are able to be improved on. Instead of spending months and months developing a marketing research plan, and often only gaining outdated information as trends change, you can use social media for market research right here, right now. You don't have to go out and deliver surveys, or physically gather people to a location to conduct study groups. Now, you can do everything from your smartphones — send surveys out on emails lists, set up surveys on websites, gain constantly updated information on social media features through things like hashtags and Location-based searches — the results are phenomenal. And because nearly everyone has a smartphone these days, it makes it possible for market research to be conduct across a broad spectrum of audiences — many more times larger than what could be done in the previous eras. The digital era has been so transformative for businesses, and the daily lives of people across the globe. The casual nature and easy access of social media has helped to promote user interaction, engagement, and participation. All of these things translate to higher conversions and more sales for businesses both big and small. This has also improve the way that we are able to obtain useful, accurate and honest data from a large pool of people.
• You can discover unnoticed and emerging trends by diving in to highly targeted niche markets
The greatest thing that the digital era has brought us is user-created content. Traditionally, market research methods are driven by questions. To obtain quality data, businesses must know the right questions to ask. Different questions will elicit different responses, and this can be very limited when it comes to gathering accurate data. That has always been one of the biggest weaknesses to traditional marketing research methods. However, the digital age and social media platforms have turned it all around. It is ushered in a more interactive experience, where the people are the ones who are leading the discussions and most of the content online are created by people like you and I. Instead of companies holding all the power in how conversations are being led, everyone with access to the internet can have say. The data collected from this bigger pool of user-generated content is much accurate than before. Furthermore, you can research in to very tiny niche markets, not just the big general ones. Niche has become very popular, and there's something of interest for everyone to participate in. So many popular viral trends these days are created and discovered in the digital world, and its interesting for see why certain trends become viral while others remain forgotten. There is so much user-interaction online that you can really research about consumer behavior , why certain businesses are more successful than others.
• Market research can be used for both professional and personal purposes, meaning you can use these tools to build a business or for your own personal research purposes. There is no barrier to entry.
Do you know what the best thing about utilizing social media for market research is? It's free! These free and easily accessible tools exist for nearly every social media platform to help gather information. It's all about collecting data to derive analytics. The cost difference compared to traditional market research methods are astonishing, and it is a tool that can literally be used to anyone with access to a smartphone. You don't even need a computer or a laptop to build a business now. Thousands of flourishing businesses are being built everyday on social media platforms like Facebook and Instagram. Social media tools have significantly reduced the costs for business owners and allowed us to access real-time information to uncover hidden trends and improve on everything from our lifestyle to business marketing approach. It offers us powerful ways to optimize our life. Conducting research online for both business and personal purposes has never been easier since the digital age ushered in . You can literally build a business in a day, start selling and making money just by having these free social media tools at your disposal.
Now that you know all the wonderful things social media has brought for us, let's talk about how you can use specific social media features to do research in the real estate market.
Are you interested in relocating to a new city, or neighborhood? Are you wanting to discover more about what a neighborhood feels like but cannot physically be there to experience it? Do you want to know what the weather is like in a given locale? Do you want to hear what people are saying about their authentic experiences in a specific market? If so, it's time to get familiar with the following social media platforms and their great features. Try any of the lesser-known and utilized features on these popular social media platforms - Facebook, Instagram, Snapchat, Quora, and Twitter. Here we breakdown how you can make good use of social media features you never knew existed to feel out about a neighborhood and find your most ideal match. You can even use these features to build your real estate business by gaining pertinent information for any local market:
Facebook's Secret Feature: Places & Groups Tab
Facebook is the number one most popular social media platform for good reason. Its reach spans across 1.94 billion monthly active users as of March 31, 2017. Everyone knows how to use Facebook's general features — we set up an account, upload our best profile photo, cover photo and connect with friends and family online, leave messages on other people's walls, talk through Facebook messenger, watch viral videos, and read up on micro-blog articles — but Facebook has so many more features that most people are not aware of and have never used.
How to use it:
Simply type in a city that you are interested in within the search menu. If you are interested in knowing more about Hong Kong, type in "Hong Kong" in Search (next to the Facebook Icon in the upper left side of the site.
Underneath the "Search" tab you will find a number of subcategories such as: Top, Posts, People, Photos, Videos, Shop, Pages, Places, Groups, Apps, and Events. These are the subcategories within your search options. Go ahead and click on the "Places" tab.
Facebook will pull up all of the most relevant places within Hong Kong, accompanied by photos. By searching Hong Kong under the "Places" tab, the site pulls up the following: Hong Kong (city), Hong Kong Homes (real estate), Hong Kong Parkview, and other places within Hong Kong. On the right side of the page, there is a map of Hong Kong with all of the districts and neighborhoods. Let's say we click on the first tab - Hong Kong (city). You can either "Learn More" about Hong Kong, which takes you to a separate website (www.gov.hk) or you can browse through the user-generated content that have been geo-tagged in Hong Kong. You can also try clicking on the "Hong Kong Homes" tab, which takes you to a business page with real estate information and photos of Hong Kong specific properties. You can literally spend hours browsing through all the different pages, and there are hundreds of them to explore from. It gives you a more in-depth and authentic idea of what Hong Kong is like, as opposed to just searching in Google.

If you go back to our first tab - Hong Kong (city) — you will find that Facebook pulls up sub-categories within Hong Kong such as - Hong Kong Island, Tsim Sha Tsui, Kowloon, Causeway Bay, Central District, Mong Kok and so on. At the bottom of the page, you can find all of the other neighborhoods in Hong Kong such as - Sha Tin, Kwun Tong, Sheung Wan, Tseung Kwan O, Wong Tai Sin, Tai Wai, Stanley, Sai Wan Ho, Tai Kok, Tsui, San Po Kong, Yau Tong, Tsuen Wan, Tsuen Mun, Wan Chai, Kwai Chung, Ma On Shan, Sheung Shui, Hang Hau, Tai Mei Tuk, Ngau Tau Kok, Fo Tan, Kowloon Bay,etc - the search covers every district in Hong Kong. It's a very comprehensive search. Within all the neighborhood tabs, you can even discover the top restaurants within the area.
Say you are new in Hong Kong and not yet familiar with the city or know anyone. You can click on the "Groups" tab in the subcategories, which pulls up all of the top groups based in Hong Kong. By clicking on the Hong Kong Groups Tab, Facebook pulls up the following popular groups - Hong Kong Moms, Rent a flat in Hong Kong, Hong Kong Pet Owners, Expat Hong Kong, Hong Kong apartments for rent, Hong Kong Expatriates, Hong Kong Domestic Helpers, and so on and so forth. YIT tells you how many members are in each group, what the group is for, and you can easily request to join in on the ones that are of interest to you. It's a great way to get familiar with a city that you don't know. If you are on the fence about moving to a new city or a new neighborhood, this is a fantastic way to talk to other people, and get a feel for if it is the right fit for you.
You can also see which of your friends have recently been in the city, as well as the ones who live there, to reach out to them for neighborhood tips.

It's a great way to find the places in a neighborhood where locals actually go, and discover what people really think about living there.
Real estate Facebook statistics have shown that (from a business perspective), you are far more likely to generate real estate leads from the platform than just about any other social media channel.
Instagram's Secret Feature: Places Tab & GeoTag
Instagram is all about visuals. It's a social media mobile App made up of user-generated photos, videos and now real-time stories and live videos. This social media platform prides itself on being a visual-heavy medium, which people absolutely love and have become addicted to. With Instagram for real estate businesses, you can share interesting photos and videos featuring property listings, snippets of different neighborhoods, blog content, interviews from industry experts, testimonials from clients, homeowner tips, renter how to's and any other type of unique content all in one aesthetically pleasing, fun-to-use platform.
You can also find out about a neighborhood from a distance, without having to physically be there. The photos are generally are uploaded by other users who have either - visited, live there or have lived there - and its the most authentic way to get a feel for what it's like to actually be there.
How to use it: Places is the tab on the top far right of the app once you've in a search. The feature is available both on desktop and mobile. If you type in Hong Kong in the Places Search Tab, it will pull up the top (content with the most likes and user-engagement) and the most recently uploaded content. This powerful features allows you to get real-time information about practically anything. You can go one step further a search more in-depth. Say you want to find out about a property, restaurant, shopping mall, gym or district in Hong Kong. All you have to do is type in the exact name, and it will pull up all the content from also searches in to niche markets. Instagram will even show you a map of where the area is. Another very cool new feature Instagram just added is Instagram Stories. Instagram stories is the circular red icon located at the top of the search results. If you search "Hong Kong" for example, and click on the Instagram Stories circle, it will play a live feed of the most recently uploaded video content by users who have geotagged themselves in Hong Kong. You can do this for any city. I find that it is even more accurate than searching for information via news channels. I have started using this feature to find out about the weather in a city as I find it is also more accurate than the weather forecasts online. It's also a great way to see what other users are doing in Hong Kong which allows you do discover new unknown places.
The content is constantly being refreshed as there are so many active users on Instagram. Searching for Hong Kong for instance, you will be flooded with images and videos, giving you a feel for the community and the people who live there.
You can go one step further by DM-ing (Direct Messaging) other users in the app. I have used this feature to message people to learn more about a city, find out what they enjoyed or disliked about it, and its a really powerful tool for businesses to use to gather market information from their target demographics.
Twitter's Secret Feature: Advanced Search
Twitter is different from Facebook and Instagram but also a very powerful social media platform for finding out information. Twitter is an online news and social networking service where users can post and interact with other users through micro-messages called "tweets" that are restricted to 140 characters. Unfortunately, not many real estate professionals have connected the dogs on how to effectively use Twitter for business.
Twitter is great for discovering news sources, hyper-local blogs and influencers dedicated to their specific niche. For real estate, these influencers all have niche know-hows dedicated to things like their neighborhood, city, and business perspectives. Some influencers focus on real estate marketing, while others may focus on things like — real estate investing, real estate for new investors, real estate for millennials, real estate decorating tips, interior design, market trends and more.
How to use it: Look for the filmstrip of categories at the top of your search results and choose Advanced Search from the Search Filters.
You can use Twitter to discover recent photos and news stories in the Photos and News tabs. You can also look for tweets that originate from a neighborhood you're interested in through the Advanced Search feature. What better way to hear what local life is like straight from the local residents and possibly potential future neighbors? Twitter is a great way to connect with Industry experts, so don't hesitate to reach out to people and start a conversation.
Quora for data collection: Quora is a question-and-answer site where questions are asked, answered, edited and organized by a community of users. It's like Wikipedia 2.0, where you can get the best rated answers to any question.
How to use it: Go to www.quora.com and search for your topic or question in the search tab in the upper menu. Quora will pull up questions that are similar to the one you ask and other related topics as well. It's a great way to find out authentic information from experts and other users who have good knowledge about your topic. I like to use Quora for personal information gathering and for gathering data for businesses. It basically rounds up the most searched questions on the Internet with corresponding answers generated by users. What is the main objective in building a business? It's to solve a problem right? As a real estate professional, your aim is to provide solutions to people who are looking for homes to rent, sell or buy. By finding out what questions are most asked within your industry, you can then carve out a direction on how to solve the most common problems that people are searching about.
Example: I searched for "What is it like to live in Hong Kong" inside Quora. The site pulls up 30 comprehensive answer written by other users that describe their own experience and knowledge about living in Hong Kong. It also pulls up the following related questions:
Why do people hate/dislike living in Hong Kong?
What's it like to be an ABC living in Hong Kong?
What are the downsides of living in Hong Kong?
I'm planning to live in Hong Kong for a year. What's some advice?
Would you consider living in Hong Kong? Why or why not?
What is the cost of living in Central, Hong Kong excluding apartment rent? Will I be able to happily live off $700 USD in Central, Hong Kong?
Would you rather live in Toronto or Hong Kong?
What are the best aspects of living in Hong Kong as a young adult?
How many bankers live in Hong Kong?
How do you find living in one of the apartments above Element Hong Kong?
Which daily living expense item contributes the most to the cost of living in Hong Kong?
What are some ways to minimize your cost of living in Hong Kong?
What is the best thing and what is the worst thing about living in Hong Kong?
Is Hong Kong safe to live in?
Do people in Hong Kong feel bored, as it's so small?
How does living in Shanghai compare to living in Hong Kong?
Can I live in Hong Kong without a job?
What's everyday life like for Muslims living in Hong Kong?
As you can see, the questions are limitless. There are probably even questions that that you didn't initially think about but it's eye-opening to see what the most asked questions are relating to a specific city, neighborhood or just general concern/interest you have. The answers written by users can also be voted on. They are called Upvotes and Downvotes. If a user uploads a good answer, then other viewers can either upvote it or downvote it. The answers with the most upvotes will be pushed to the top of the page. It's like an online system of democracy. Pretty neat isn't it?
So now you see why social media is so powerful and so useful. Now you can use it to find out more about real estate markets, cities, neighborhoods and as a tool for your business. We hope this article has given you more insight in to how to expand your horizons through social media.
Are there any other social media platforms that you use to discover different markets and neighborhoods? Have you ever used social media features to do market research for your real estate business? Do share your experience with us! If you would like more guidance in how to use social media for real estate, we are happy to help you at Engel & Volkers.