Innovative Ways To Test-Drive A Potential Home In Hong Kong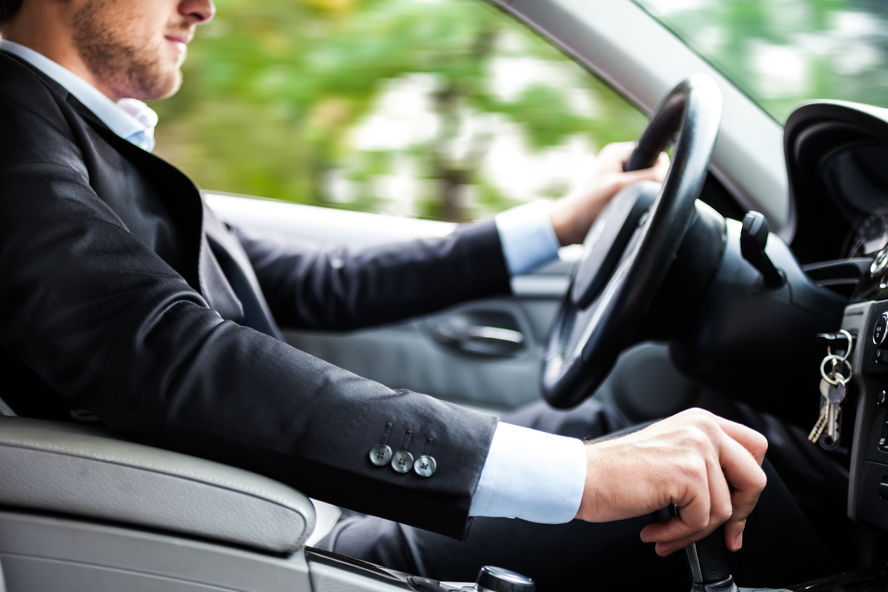 Can you try before you buy?
Test-Drive before you rent?
When you go shopping, you can try on an outfit or a pair of shoes before you buy it to make sure that it fits. When you go car-shopping at a car dealership, you can take it out for a test-drive before taking it home with you. In some markets, it's commonplace to test out a product before you invest in to it. What about in real estate?
How great would it be if you could try out a new home before you decided to either buy it or rent it?
While that newly renovated property looks great in photos, at the open house or during the initial visit, you never know what's really behind that listing that seems to good to be true. When it comes to assessing a potential new home, the experienced and savvy buyer and renter know how to seek out any hidden problems. Why don't more people test-drive a potential future real estate investment before they sign the contracts? There are a ton of important features in a home that can easily go unnoticed. Attention to detail is important when it comes to shopping for a new home. There are so many real life scenarios that you won't figure out until you live there, but by then it's too late to say "I want to return my home back to you". Once you sign the contracts to either buy or rent a home, there's generally no going backwards unless there is something substantially wrong with the property the owner neglected to divulge.
Buying or renting a home before you have tested it is similar to judging and buying book by its cover, but on a much grander (and expensive) scale. What looks good on the surface doesn't necessarily translate to it being a livable home that is suitable for you. While that master bedroom with the en-suite bathroom looks beautiful aesthetically, do you know how the shower head's water pressure is? What about the toilet — does it flush well? Are all the appliances functioning properly? Do the neighbors have dogs that bark throughout the night? If there's a balcony, can you hear the street-level noise from there? At what times of the day do you get direct sunlight through your windows? Is there enough storage space to accommodate all of your belongings? The list of potential scenarios are limitless, and chances are you won't spot them all but you can try your best to. The key is to investigate a potential new home like a detective would, and test out all the features before you submit that offer.
Test-driving a home has becoming an increasingly popular trend in real estate markets around the world as a marketing tactic for motivated sellers, especially in major metropolitan cities. The idea is that motivated sellers hope that you will develop more of an emotional attachment to the place when you physically spend time in their home, resulting in a higher chance of the buyer or renter making an offer. It basically helps seal the deal, it's that last final push a buyer/renter needs to solidify the transaction. And it makes sense, because shoppers want to have the option to test out a home before signing a lease or purchasing the property. There are a lot of concerns from the prospective buyer's perspective, and having the ability to spend a night there can help settle their qualms and result to an actual offer that leaves both parties happy. There's the common advice to "sleep on it" when you are not sure about a purchase decision. It is better to not make big decisions in the thrill of the moment. When shopping for a home, prospective buyers have a tendency to get carried away by the excitement of it all and make decisions that they later regret. This new kind of "Try before you buy" strategy literally lets prospective buyers "Sleep on it" before they decided if they wish to make an offer or not. It doesn't cost much for the seller to lend out the home for one night — sort of like an AirBnB arrangement — it's an upgraded interactive real estate shopping experience at its best. The majority of buyers and renters would jump at the chance to be able to test out a property first, so it makes sense from a business perspective. It's a win-win for both seller and buyer, the seller increases his/her chance of getting an offer and the buyer gets reassurance from being able to test out the property. This kind of trend is still quite new and has not been adapted on a mass scale, but it is something worth keeping in mind. At the end of the day, buyers especially are looking not just for a home to move in to, they are looking for an overall experience. Having the ability to temporarily live in a home to test it out is a great way to investigate if its a good lifestyle fit. It's a huge benefit to have.
If you are not able to get this kind of "Try before you buy" shopping arrangement in your market, don't worry, there are other ways to go about test-driving a home and we will get in to that right now. Read on to find out how you can test-drive your home in other creative ways.
Innovative Ways To Test Out A Home Before Making An Offer
Study what the neighbors are like, explore and investigate the neighborhood
When choosing where to live, the level of your happiness has a lot to do with your neighborhood. Before you scope out a new property, the first thing you should actually do is to investigate the neighborhood. If you don't like the neighborhood, it doesn't matter how great the home is. I once made the mistake of forgoing this super important step and I cannot even begin to explain to you how much I regretted it. I was living in Manhattan, New York City at the time and in a desperate search for a new apartment to move in as my lease was coming to an end. At that time, the real estate market was super competitive so finding a decent apartment was like digging for gold in the sewage. One day, I saw a listing in the newspaper that had the exact specifications I was looking for in an apartment and within my budget too. I thought my luck had turned around and immediately made the call to visit the property. Out of all the apartments I had visited, this one was a clear winner. I fell in love it and couldn't believe my luck at how cheap the rental price was. I had decided on the spot that I would go ahead and take it and set out on my way to the bank to finalize all the details and payments. You see, I had been in such a rush of excitement to view the apartment that I didn't stop to take in my surroundings. I knew the neighborhood was in a less central area of the city, but as I left the building complex and turned the corner, I saw block after block after cemeteries built like a fortress around the complex. Some might call it superstition, but I felt so uncomfortable living in a building fortified by graveyards that I finally had to forgo the property in search of another. The moral of this story is this: by putting all my homes and dreams in to a property before doing a proper and thorough investigation of its neighborhood, I wasted time, energy, and was left with a bottomless pit of disappointment. Had I not seen this perfect apartment first, I would not have been as upset. Had I explored the neighborhood first, I would have known right away that I could not live there?
There is so much you can discover just from checking out an neighborhood first, even before the home viewing. What's the area like? What's the foot traffic like in the neighborhood? What kind of people frequent the area? Do the neighbors look more like young professionals, bachelors & bachelorettes, marrieds with young children, elderly, or gays? The type of demographic is an easy tell for what the neighbourhood's activities will be like. For example, a family oriented neighborhood will most likely be safer and quieter, whereas a neighborhood made up of young singles will likely be more energetic and possibly rowdy in the evenings and on the weekends. You need to investigate how much noise the neighbors will make, what their daily routines are like and so on.
What kind of business establishments are in the neighborhood? How walkable is the neighborhood? Are things close together or very spread out? Is it safe to walk around? What's the public transportation situation like? Are there any bus stops, subway stations (MTR in Hong Kong), walking escalators, trams, and more? Are there public parks, dog parks, and recreational centers? Is there construction in the neighborhood? Is the street full of trendy restaurants and cafés, or lined up with adult sex stores? I once lived in a neighborhood that basically transformed in to an underground red-light district after 10PM. It was bearable for me because I was a college student at the time. However, a neighborhood like this would not be ideal if you have young children. This is why it's so important to investigate like a detective. Pick your neighborhood wisely before you go about picking a home.
Test out the appliances, plumbing and other hardware
You can never be too cautious. Don't get seduced by the new appliances, and other aesthetically pleasing features — you need to try it out yourself. I always flush the toilets, test out the showers, open and close the cabinets and drawers, turn the door handles…etc, just to test them all out. You never know if something is working or not until you try it. A lot of the time we go and view homes in its literally sense, by using only our eyes to glance over everything. The problem with just using our eyes is that we don't know if an appliance is working or not, or if certain pieces of hardware are malfunctioning, broken, and so on. That shower head might look awesome but how hard is the water pressure? How quickly does the water heat up? Test out both the bathroom and kitchen sinks. Although these things are not deal-breakers, it's good to know have on record because it could indicate much bigger problems like a damaged water pipe or other high-expense maintenance down the line.
In the kitchen, you should test out the stove. Does all of the stovetops function properly? Are the fridge and freezer cold enough? You should test out all the rooms in the way that you would actually use them in real life. That is the only way you will be able to investigate all the minute details. Try opening the doors, do they make any creaking noises? When you walk on the floorboards, are they slippery? There is so much you can learn if you just keep your senses open.
Open the windows
This is something that most home-shoppers do not do. They never check out the windows! Even if it's hot, or cold, open a few windows in different areas of the home. Open a window in the living room, in the master bedroom, bathroom and any other areas where there are openable windows. There are a few reasons for this:
This is a good way to check if any of the windows are stuck and thus require maintenance.

This is also a good way to check if the windows are child-proof, meaning, do to they open up fully or is there a lock that restrains it from opening it the full width? If you have children, you will want the windows to be child-proof, and if they are not, you will know and make the necessary arrangements to fix that.
This is a good way to check for street-level noise and neighborly noise. If you live on a high floor and can still hear loud street-level noise, it means that the home is not sound-proof at all. Can you deal with that on a long-term basis? Can you hear your neighbors when you open the windows? If you can hear them, they can most definitely hear you too and there will be limited sense of privacy.
Do your windows open up to a cool breeze or is there limited airflow? Do the neighboring buildings block the breeze from coming in? Is it stuffy even when the windows are open? Does dust collect when the windows are left open? In certain neighborhoods in Hong Kong, dust is a huge issue in apartments. Are you able to deal with less air-flow if you are a person who enjoys lots of natural air?
When the windows are closed, can you feel air drafts around the edge of the frames? Will the windows be strong enough to hold in the case of thunderstorms, rainstorms, and typhoons (as is typical of Hong Kong climate)?
As you can see, windows are crucial for the look and feel of a home. You want to test out these features during your home-visits.
Check out the home's natural lighting at different hours of the day
Similar to windows, the natural lighting in a home is another super vital component that should be tested out. You want to inspect how the natural light flows through the home, from room to room, especially in high-traffic areas and the rooms that are most commonly used. If a room seems especially dark, even with clear windows, you can make a calculated guess that there won't be much natural light coming in to those areas. Could the wall colours attribute to the problem of limited light? On the other end of the spectrum, you'll want to see how dark the bedrooms can get. Can the light still filter through after you close all of the blinds and shades? How will this affect your sleep patterns? If you are a late riser, will the sun glare out in to the bedroom bright and early? If you are an early riser and enjoy sunlight, will the darkness of limited natural light affect your overall mood? Which side of the apartment do you get the morning, afternoon, and late afternoon sunlight? These are all important things to consider.
If your home viewing is set on an overcast day, ask to visit it again on a sunny day to compare the differences. If you initially view the home on a morning, ask the view it again in the late afternoon or early evening. By seeing the home at different hours of the day, you can gauge what it would be like to actually live there.
Check the noise level in and around the property
This is a big one! I used to live in an apartment that was perfect for my lifestyle, that is until it hit 8PM. Like clockwork every night, I would hear loud noises coming from my neighbors upstairs. I'm talking basketball dribbling, chairs being dragged across the floors, lots of banging and children screaming. It was a headache to deal with. In close quarters that are typical of Hong Kong homes, noise can travel easily from apartment to apartment. If there are multiple units on one floors, you might be able to hear everything that's going on in your neighbour's homes. Make multiple visits to a unit to catch surrounding neighbors when they're home and making noise. Can you hear them talking? How bearable is the noise level? You might even consider bringing a friend to help you test out how well the noise travels. If you are talking on your phone inside your apartment, can everyone hear it in the hallways? Play some music on your portable speakers and see if your neighbors can hear it. If you love to play music all the time, will you be at risk for getting noise complaints? Walk around the different rooms to determine how thick the walls are. Are they sound-proof enough or will you need to invest in sound insulation?
Thoroughly assessing noise levels in and around the property will save you heaps of trouble later on. It's better to know during the initial visits than to have to do damage control after you move in.
Scope out storage space
This is one of the things that most people miss during home visits. They get so excited by the big features that they forget about the daily essentials, like storage spaces. A home might look gorgeous aesthetically but does it score as well in the functional department? Sure, a home can look great on paper and in photos, but can you actually live there without driving yourself crazy?
I had to learn this the hard way. I did not understand the concept of "Form follows function" when I scored my first apartment as a legal adult. I rented the cutest duplex apartment that turned out to also be the most useless apartment in the world. This apartment had all the aesthetics but none of the functions. There was zero closet space, and zero storage space. The worst part of it all was that the apartment was so small I couldn't even afford to buy my own storage containers to put my belongings in. I ended up living like a hoarder for a year with clothes, books, gadgets, kitchenware, etc laid out all over the apartment.
Storage space is so important. As great is aesthetics are, you want to make sure that a home is actually livable. Is it going to cause you more or less stress to live there? Having a home with ample storage space is crucial to your overall well-being. Less clutter means less stress! It's a scientifically proven fact.
Make yourself feel at home
If you are lucky enough to be given the chance to live in a home and test it out first, make sure to not waste the opportunity. Test it out as if you actually living there. The more at home you feel, the more you will be able to find out the little details at play. As long as you respect the home and take care of it, there is nothing wrong with taking it out for a test drive. Maybe you have to spend a little money upfront, like paying a security deposit to the home-owner or having a background check done — but taking a home for a test-spin is certainly worth it.
Have you ever test-driven a home before making an offer? Did you use any of our strategies on this list? What other methods did you use to test out if a home is suitable for you? Tell us your story!
Are you ready to find a new home to explore? Check out our listing and contact our team at Engel & Volkers for more information.