Living in Cherry Crest Hong Kong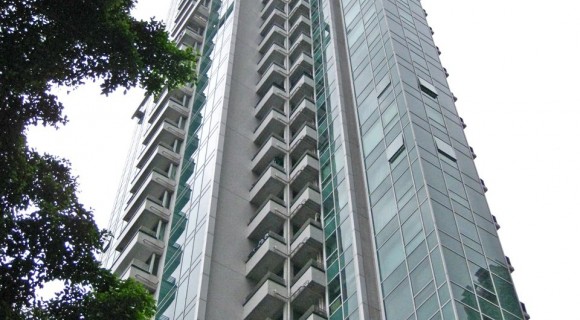 Cherry Crest in Hong Kong is a hidden gem in Po Hing Fong. This adjoins Blake Garden and is in the leafy part of Sheung Wan / Midlevels that is a refuge from the hustle and bustle of Hong Kong.
There are two apartments per floor at the Cherry Crest building with vista's overlooking the park and towards Central.
Po Hing Fong is ringed by cute little cafes, from The Dead End Cafe serving an amazing breakfast and lunch to fine dining destinations from renown chefs covering classic western fare to pizza to Thai. Please note Cha Cha Wan is a great place to unwind after work with a beer and pad Thai!

Bordering Po Hing Fong, is Hollywood Road and SOHO which is to the East and Mid-Levels is to the South with only a 10min walk to Central and Lan Kwai Fong.
This makes living in a Cherry Crest property accessible and convenient for a family or an executive.
The surrounding Area – Blake Garden
Blake Garden is an oasis in the middle of Hong Kong city, with mature banyan trees providing a green and shady aspect to this area, Cherry Crest benefits from a pleasing outlook onto the garden. Adjacent are two basketball courts which form the center of Blake Garden which is used widely by the community.
Not far from here, you will find Square Street with its eclectic set of shops selling anything from art to knick knacks and home furnishing. Nearby temples can also be found in the vicinity with the most visited one being the famous Man Mo Temple on Hollywood Road near Centrestage, another residential block with great cafes and restaurants at its base, including Blue Butcher, Oolaa and an all vegan restaurant called Grassroots Pantry. Other temples can be found on Bridges Street heading into Sheung Wan. Access to Central is easily within walking distance and easy connection to the escalator running from IFC to Conduit Road in the Mid-Levels.
Facilities
Cherry Crest has limited carpark for residents and also a gym and pool for residents.The top penthouse units all have roofs accessible by the owners. Each unit is approximately 1,000 sqft gross with open views and higher floors having Hong Kong harbor views.
Comparable Buildings
If Cherry Crest is not quite what you are after, other comparable buildings in the neighbourhood include One Pacific Heights, Rednaxela and Nikken Heights with 2 Park Road being another consideration. Each of these buildings have different characteristics to Cherry Crest, but all provide different comforts and conveniences.