Opposing Views on the Sale of Luxury Properties – Alassio vs. Eden Gate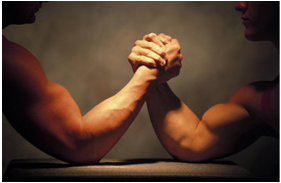 Interestingly, there are two distinctive beliefs held by property developers in a single real estate market. On one hand, some worry intense market competition may hurt sales and thereby willing to slash price to stimulate demand. On the other hand, some rule out the influence of market force on luxury homes and remain adamant that no price cut is needed to cater the changing market tastes. Given the incompatibility of the two beliefs, success of either one would most likely prove the other wrong. The question is: Which is right? Only time and sales might tell.
Alassio – Price Slash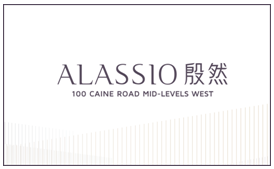 Swire Properties ("Swire") is clearly aiming at making a quick harvest by its discount strategy. In mid-April this year, Swire amusingly broke a time record selling the first batch of 40 units of its luxury residential project – Alassio – in just two hours.
Although it may have to do with the involvement of long-term investors and the West Mid-Levels being a traditional luxury residential area, it is largely attributable to Swire's discount strategy. In practice, the Developer offered a 4.25 per cent discount to buyers who purchase one unit and 5 per cent for two. It also provided up to 7.5 per cent cash rebate to offset the stamp duty. In effect, average price of the flats ranging in size from 581 to 922 square feet, would come to HK$ 25,816 per square foot. To give a clearer picture, such an average price is almost one fifth lower than that of The Morgan at 31 Conduit Road, and even a quarter less than Arezzo at 33 Seymour Road.
Despite the low price, price slash may be effective judging from the sales volume.
Eden Gate – Stiff Price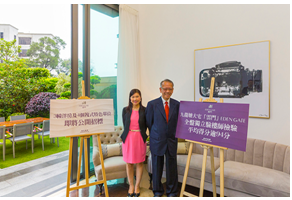 Around the same time but a different place,Chinachem Group ("Chinachem") offered three houses and four duplexes at Kowloon Tong – Eden Gate – for tender, expecting contrastingly prohibitive prices. The rationale behind, according to Alfred Lau (a property analyst at Bocom International), is that the appetite for luxury homes are very specific and independent to market conditions, they are more likely to be tied to investment sentiment and stock market performance.
With this belief in mind, Chinachem values Eden Gate as high quality units, and does not want to sell them for less than what they are worth. Therefore, they refuse from lowering prices amid price drop. The Developer said it would be asking for a price of at least HK$ 60,000 per square foot for the houses and HK$ 50,000 per square foot for the duplexes, doubling that of Alassio.
Will Eden Gate be able to fetch a dear price as Chinachem anticipates? A price cut or maintaining the status quo? These questions will all be resolved when the tender finishes by the end of May this year.