Our Top Tips To Identifying The Next Hot Neighbourhood To Invest In Hong Kong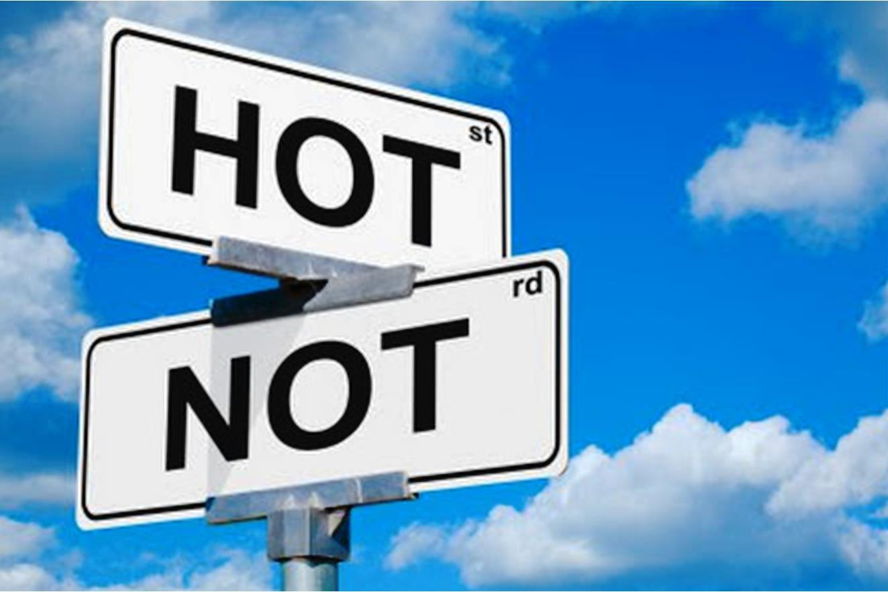 Real estate and property investment is all about timing and location. Smart homebuyers and investors understand that to get the maximum return on their real estate investment, they need to find out where the emerging markets are - and this means finding out the neighbourhoods that are on the rise. As a property investor, nothing feels better than getting in to a neighbourhood before it becomes a trendy hotspot. The skills and eye for seeking out emerging hot-spots that are only the rise is something all investors want. How can you identify these up-and-coming hotspots yourself for your next property investments?
So, how do you go about finding these soon-to-be hot spots so you can snatch them up before everyone else jumps on the bandwagon? If you are looking for the next up-and-coming neighbourhoods in Hong Kong, read on to find out what some of our top tips are.
Keep an eye out for large, popular commercial developments and projects
If and when you see neighbourhoods with lots of commercial developments and projects on the way or under construction, it's a very good sign that you are looking at an emerging area on the rise. Think a surge of trendy businesses moving in to a concentrated area - health food stores, wellness boutiques, yoga & pilates studios, gym facilities, lifestyle concept stores, coffee shops, trendy restaurants, bars/lounges…and more. All of these developments are a solid indication that this will be an area on the rise, and you can be sure to expect an upcoming wave of interested property investors and buyers. Large business developments such as new shopping malls, food & beverage districts, public green spaces and parks, recreational clubs are also good indications that the neighbourhood will be the next big hot spot.
Big businesses only move in to a location after ample research and analysis of the market trends, and when big businesses move in to a new area, it's a tell-tale sign that property investors and homebuyers are soon to follow. Big businesses, corporate giants and big brand names take their expansion strategies very seriously. They have a entire departments dedicated to market research and data analysis just to figure out their next move for expansions and nothing is ever done on the random. If a big brand retailer, eatery, real estate developers are setting up shop in an area, you can be sure that they have chosen the location after extremely thorough analyses on their future economic returns.
When walking through different neighbourhoods, keep your eyes peeled for any signs that say "coming soon" or "under construction" in shop windows and buildings. If you see these signs (especially if they are from big developers), you can place your bet that there is huge potential for the neighbourhood and surrounding areas to be the next real estate hot spot.
Watch for areas with public mass transit expansions and developments
Public mass transit lines expanding in to new areas of a city (especially in large metropolitans or densely populated cities) is a surefire sign that the neighbourhood will be an up-and-coming hot spot. Mass public transit expansion draws development to an area. If a major city, like Hong Kong builds a brand-new MTR station in an otherwise rural area, chances are there will be some big projects under way to make the area more populated on a commercial level. In the recent years, Hong Kong has had numerous numbers of new MTR stations popping up in areas that could not be accessed by subway lines before. As soon as new mass public transit stations and lines open up, the area is flooded with new businesses, residential properties and a spike in foot traffic.
Intelligent property investors and real estate buyers who do ample research on their business portfolio understand this. These people are always ahead of the curve and are the same ones who snap up properties near new or up-and-coming mass transit areas first, before anyone else goes in. Another reason why its crucial to be one of the first to invest in to a new neighbourhood? The prices of the properties will still reflect the conditions of the current area, before it becomes a popular hot destination. You want to go in to an area when it's still luke-warm, not when it's already scorching hot. By then it is too late, since the area will become overly saturated with a spike in property prices. History, time and time again has shown that nearly any property near a new mass transit station in large cities always eventually becomes the next new hot neighbourhood. Cities such as Hong Kong are so densely populated with limited space that every area of the city soon becomes subject to growing demand. When there is demand, businesses and people will start moving in to less developed or poorly developed areas.
Large-scale renovations signal changes and resurgences of a new area
If you see any buildings and homes with renovations, its a great indication too that the community and neighbourhood you are in is about to get a whole new make-over. Neighbourhoods that put in the time and money to renovate and turn it from shabby to trendy means that it is about to get a whole new face. People like new things, they like trendy things, and when a neighbourhood does a thorough upkeep, the community is poised for an solid turn-around.
Even less well-kept neighbourhoods can get a resurgence by the construction of a new public park, library, recreation centre, and other social public amenities. Old, run-down neighbourhoods can become new again with the right developments - resulting in them becoming the next big hot spot.
A decline in crime rates and heightened safety measures
Emerging neighbourhoods that are in the process of leavings its darker past behind will undergo tremendous changes from deep within its skeletal frame. Declining crime rates is an excellent indication that a neighbourhood is going through significant positive changes. If city officials and residents of an area are making a conscious effort to make a neighbourhood livable and pleasant, you can assume that the quality of life in the neighbourhood will gradually improve. Improve quality of life in an area will result in a surge of property investors and homebuyers. A concerted effort made on revamping a neighbourhood will also mean a spike in the overall property values of the market.
Hong Kong is a great example for identifying the next new hot neighbourhoods because it is such a dense city. The more dense a city is, the higher the demand is for new properties. Areas with too much crime will deter buyers from investing, and turning it in to an up-and-coming hot spot.
Are you looking to invest in property in the next big hot spot in your city? What kind of features have helped you identify past hot neighbourhoods that were on the rise? We would love to hear your comments!