Pokfulam - Neighbourhood Watch & Luxury Home Feature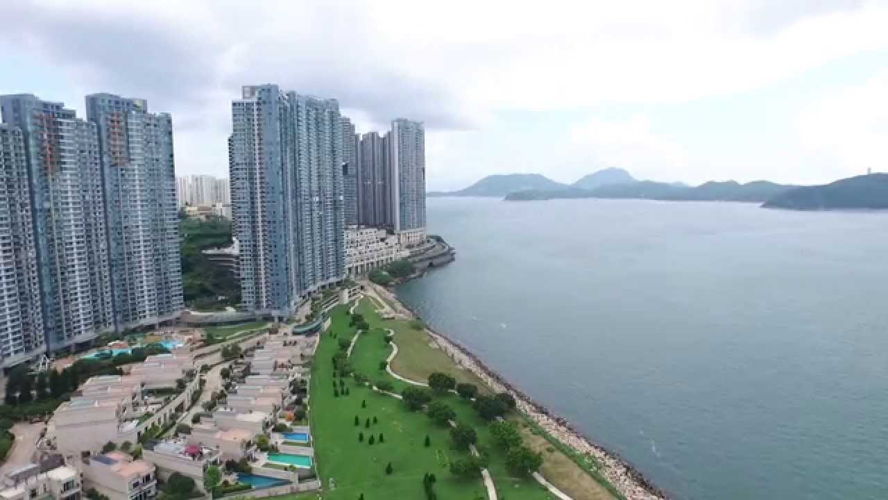 Pokfulam or Pok Fu Lam is one of the oldest and most unique residential neighbourhoods on Hong Kong Island, situated at the very western end of the Southern District. The Pok Fu Lam area is actually a valley between Victoria Peak and Mount Kellet. This neighbourhood offers an upscale standard of living that feels far removed from the urban city life of the mostly bustling areas of Hong Kong Island. For many people in Hong Kong, Pok Fu Lam is still something of an enigma and not really an area that people often venture out to since its further away from the city centre. Pok Fu Lam is a coastal neighbourhood with views of a beautiful waterfront that does not even feel like you are still in Hong Kong. Being in Pok Fu Lam literally transports you to another world - a true residential neighbourhood with strong community feel and a wide choice of both affordable and luxury homes - ranging from high-rise multi-complexes, colonial walk-ups, to stand-alone luxury houses.
While Pok Fu Lam is not the most convenient location in terms of transportation, the neighbourhood's unique and tranquil atmosphere basically sells itself. While this neighbourhood doesn't currently have its own MTR station, there are bus lines and taxis easily found everywhere. Transportation is not as inconvenient as people think. There are a wide range of buses that travel from Cyberport to Central, Causeway Bay, Stanley, and most popular areas in Hong Kong. Minibuses are also available, as well as shuttle busses from various apartment complexes. Taxis are in plentiful supply always. By bus, you can get to Sheung Wan in around 15 minutes and to Central in about 20 minutes.
Reasons to Consider living in Pok Fu Lam:
Resort-style living atmosphere
Pok Fu Lam doesn't feel like a neighbourhood in Hong Kong at all. Located by the ocean, the residences here are met with sweeping views over the South China Sea. This area is greener than most other parts of Hong Kong, and mostly residential without being saturated with all the large-scale shopping malls and commercial buildings. This area is only under 15 minutes away from busy Central, but far enough away that it is very tranquil and serene, with a quality of lifestyle that is very appealing to wealthy expats, locals, families and animal-lovers. This is one of the few places in Hong Kong that's truly dog-friendly, with its own Cyberport Waterfront Dog Park (one of the only proper dog parks in Hong Kong Island). There are plenty of high-end, luxury and spacious apartment complexes and luxury private houses. Pok Fu Lam is unique in that it serves as its own little community, combining beautiful and pleasant environment with convenience. This is a very popular neighbourhood for families especially, with an abundance of options for schools, and recreational activities. Pok Fu Lam is home to Cyberport, a development complex in the southern side of the district where one can find a large shopping mall, cinema, restaurants, coffee shops, bars, leisure and business facilities.
The most attractive thing about Pok Fu Lam is its views. Pretty much anywhere you live in Pok Fu Lam will be guaranteed a good view of the glistening waterfront. The atmosphere living here is very friendly, village-esque, with a strong community vibe. Pok Fu Lam is perfect for you if you are in search of a quieter living arrangement, without the long commute.
Excellent School District
This neighbourhood is nearby Hong Kong and Asia's top-ranked academic institutions, one of which is the University of Hong Kong. There are plenty of other reputable schooling options for families with young and older children. West Island School and Kennedy School are both located in Pok Fu Lam and under Hong Kong's International-Standard English Schools Foundation. Fairly nearby in Aberdeen, South Island School (another ESF school) can also be found.
The things that actual Pokfulam Residents have to say about living in this neighbourhood:
POKFULAM
" We have dogs so the best thing for us is definitely the Cyberport Dog Park. The view is stunning and a great outdoor area to get away from the congestion of Hong Kong city center."
"Pokfulam is very convenient. Almost like a small community here with our own supermarket, indoor shopping centre with a cinema (which is always fairly empty) - unheard of in Hong Kong!"
"Good public transport to Causeway Bay, Central and Quarry Bay. It's useful to have a car but not necessary"
"It's a lovely neighbourhood for all kinds of people, no matter what age you are. It's especially great for families. There is plenty of outdoor space which makes you feel like you are no longer in Hong Kong, but we are actually right next to Central which is phenomenal."
"People think Pokfulam is far but by car, it only takes about 15 minutes to get to Central and 20-25 minutes to get to Causeway Bay. Not bad at all."
"I can't really think of any cons to be honest. I love the area and wouldn't have it any other way. If you want more breathing room and to escape high compressed living, then this is a great choice."
"There's no MTR but it's a pro for me because having a MTR line pass through Pokfulam would bring in congestion that would definitely take away from the beauty the neighbourhood has to offer. We love how serene it is here."
"I moved here for one reason only and it's because of the Cyberport Park which is dog-friendly - this is unheard of in Hong Kong. There is so much outdoor space and you don't even feel like you are in Hong Kong."
FEATURED LUXURY HOME ALERTS:
FAMILY HOME IN POKFULAM
This luxury home is an apartment in Pokfulam consisting of 5 bedrooms, and 4 bathrooms in a living area of approximately 2358 sqft. This featured apartment is currently listed at the market price of 85,000,000 HKD.
This lovely family-style apartment is considered one of the rare townhouses in the area with beautiful mountain views. This home has high ceilings and plenty of outdoor space, making it an ideal residence for families. The fully fitted kitchen is designed with its own central island. All of the bathrooms in the home are renovated with modern finishings. The multi-level layout of the home offers more than enough usable space for double family rooms, study, and even a gym. The three-tier roof terrace is ideal for entertaining and its own private terrace opens off from the living and dining room. Being in Pok Fu Lam, it's helpful to have a car to get around in, and this home offers 2 car parking spaces.
Person of contact: Iris Chum - Iris.Chum@engelvoelkers.com
WOODBURY COURT
This home is an apartment listed for sale on the market, consisting of 4 bedrooms and 3 bathrooms, its own balcony, in a living area of approximately 2549 sqft. This apartment is currently listed at the market price of 74,000,000 HKD.
If Pok Fu Lam is an area of interest to you, we have plenty of choices listed on our website for your viewings.
If we have piqued your interest, do contact our team at Engel & Volkers for more detailed information and viewings of these luxury homes for sale.