Tips For Hong Kong Millennials Who Want To Invest In Real Estate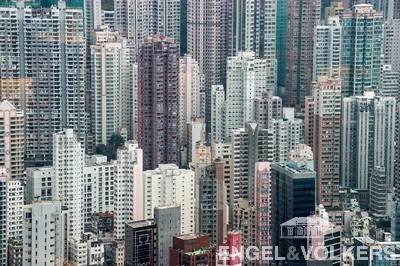 Millennials may have it just a little bit tougher than the previous generations when it comes to investment, but there are ways to do it successfully. There are a variety of ways that even Hong Kong Millennials can start investing in real estate. Like anything in life, it's a step-by-step process. You can't expect to go from no-experience to becoming a millionaire overnight. You also have to take in to consideration your job situation, financial status, credit store, and so on. Millennials, especially Hong Kong Millennials have been dubbed as the most lazy and spoiled generation there ever was, but if we look below the surface layers of Millennials' consumer and investment behaviour, we can understand a great deal more than just what we see at the tip of the iceberg. Millennials are tech saavy, creative, resourceful, intelligent and most importantly, great opportunists. They need to be in order to keep up with the fast-paced speed of our increasingly digitally-connected world. Things are always changing, new ideas and concepts are constantly popping up and they have had to learn how to adapt at a moment's notice. There's a negative message that millennials just sit on their butts and do nothing all day, but statistics speak otherwise, at least when it comes to property investments.
Having a solid portfolio of high-quality property investments can become a powerful wealth building and income generating vehicle for millennial investors, so its no surprise that millennials even in a market as tough as Hong Kong continue to wish to invest in real estate property to secure their future. The hardest truth about living in a city like Hong Kong is the astounding cost and standard of living. Hong kong is one of the most expensive cities to live in, and currently the most expensive city to invest real estate in. Hong kong is a tough market, and the majority of millennials are barely keeping their head above water. Most are living pay-check to pay-check without much left to put in to savings. Since land is so scare in Hong Kong, property prices just keep on climbing with no end in sight. Still, people choose to live in Hong Kong because of the many advantages of living in our beautiful city. There are certain neighbourhoods that Millennials can consider in Hong Kong that can help them save more for future investment opportunities. Areas in Southern Kowloon, Prince Edward, Jordan, Mong Kok, and areas such as Tin Hau, North Point and Fortress Hill are more affordable areas for the millennials income bracket.
According to a survey conducted by Manulife Asset Management of eight Asian Markets last year - Hong Kong, China, Singapore, Indonesia, The Phillipines, Malaysia, Thailand and Taiwan - which included 1,400 Millennials, property and cash are the two major investments undertaken by the 18034 year old group of millennials when planning their retirement. This shows that the investment decisions of millennials aren't that different from their parent's generation.
Michael Dommermuth, head of wealth and asset management, Asia region, for Manulife Asset Management said during an interview with the South China Morning Post, "Millennial investors grew up in an era where they witnessed their parents having earned a lot from their property. It is only natural that they follow the same pattern". He further warns that millennial investors should be cautious because Asian property markets in the following years may not repeat the same high growth that their parents experienced in the past decade. Here are the statistics from the corresponding survey:
51% of millennial investors across Asia want to buy property in their local market in the short term (higher than 57% for investors of all ages).

Indonesia ranked top with 82% of millennial investors wanting to buy property.
Taiwan ranked second with 65% of millennial investors wanting to buy property.
Phillipines ranked third with 59% of millennial investors wanting to buy property.
Hong Kong ranked fourth with 53% of millennial investors wanting to buy property.
Mainland China ranked fifth with 44% of millennial investors wanting to buy property.
The real estate market as well as the economic status of the Asian markets have shifted since the baby boomers generation, which means that millennials looking to invest must also take a different approach to adapt to the changes. If you are a Millennial and new to investing, here are some of our top tips for you to start preparing for your first real estate investment:
Opt to invest in emerging Asian markets as opposed to maturing Asian markets
Mature Asia real estate markets like Hong Kong and Singapore are slowing down, and millennials who are fare if they choose to invest in emerging Asian countries such as Vietnam, Cambodia and Indonesia. Another tip for millennial investors is to choose to diversify their portfolio and invest in different products and different markets to limit the risks involved.
Work on and build up your credit score
Real estate investment is not something that you can start doing and perfect overnight. There are certain necessary steps that you need to take before you buy your first real estate property, and building up your credit score is one of them. Having a solid credit score will give you an advantage when it comes time to invest in your own properties. You need to understand your own personal needs and finances first if you want to start investing. If you don't even understand your own financial status, you won't be able to come up with a thorough plan to become an investor. You have to fully understand your financial needs and purchasing power, and then from there, make sure to only invest within your means. When you have a clear understanding of your personal needs and finances, you can avoid making rash and impulsive decisions that could put you at high risks.
Learn to save a portion of what you earn
All successful investors understand the importance of saving. Instead of living pay-check to pay-check with little to no savings, you need to start saving a certain percentage from all of your earnings if you ever want to be a successful investor. Not only will this teach you the value of a dollar and self-control, it will serve as a stepping stone for you on the path to becoming a property investor. The first step to investing is the accumulation phase - when you are away portions of your money for future growth.
Be confident in yourself and believe that you can achieve the results you dream of
The fear of failure is the main factor that stops most people from every starting to invest. Every investor has to start somewhere, and if you want to succeed, you shouldn't let the fear of failure get in your way. Failure is a part of investment, and you learn your biggest investment lessons through failure. Experience will help you become a successful investor, but if you are so scared that you don't even start the journey, you will never get to where you want to be. You need to believe in yourself, have a vision and work hard to achieve those goals. It's not an easy journey. If it were easy, everybody would be doing it and we would all be multi-millinoaires and billionaires. You are going to hit some dead-ends along the way and make your fair share of mistakes, but the most important thing is that you will learn from them and become wiser going forward. If you want to be in investor, just get out there, learn as much as you can and start investing. You will figure out the rest along the way.As Tony Robbins famously said, "Execution trumps knowledge". Having knowledge can be powerful, but if you never use and execute that knowledge, it is of no use to you.
Start Networking
An important aspect of business and investing is networking - getting to know the right people and surrounding yourself with like-minded people who can help you grow. If you want to learn about an industry, what do you do? You get your feet wet and you experience it first hand. Mentors and seasoned professionals can tell you as much as they can, but you won't truly understand the ins and outs of the industry unless you experience it yourself. In the real estate world, it's so important to meet and get to know the right real estate agents, contractors and other property investors who can help you learn about the industry and broaden your professional circle. Real estate is a team business, and you need to surround yourself with a solid team of people that you can work with. The best thing you can do for yourself is the start building that team before you even start investment. The more contacts you know, the easier your path to success will be.
Follow your logic
There's a very wise quote that everyone, including investors should follow - "Don't ever allow your emotions to overpower your intelligence". When investing, it's easy to make decisions based off of your emotions instead of your logic. In real estate, new investors tend to make this mistake. They follow their heart instead of their head and that's how they get in to trouble. You want to be objective about your investments, and see it for what it is. Getting professional advice is always a smart move when it comes to buying property. Investments aren't about emotions and gut feelings - it's about then numbers, the returns. It's about doing the math and calculating what's feasible.
Study the market
In real estate investment, it's so important to do your research before you take any sort of action. You need to understand the market and you can't understand the market if you don't study the market. People think it can be a quick source of passive income, and that they can do it by chance or luck. Planning and researching the market and industry thoroughly will help you to minimize the risks involved and save you from losing all your money.
Investment can be rewarding but you need to know how to do it right. It's a numbers game, You need to be smart, and you need to be resourceful. Don't let the excitement of investment get to your head and forget all about planning. Studying the market involves a lot of factors - from finding your target price range, seeing what properties in that price range sell, how long those properties take to sell, and much, much more. You also need to take in to consideration the neighbourhoods and real estate markets in your chosen locale, and then look at all the factors that can make or break your investments in this targeted region. Neighbourhood factors can include things like public transportation, school districts, and so on. Investment in real estate is real life, and without proper understanding of the market, you set yourself up to be in a very vulnerable and fragile position at risk of losing millions of dollars and even going bankrupt.
Are you serious about becoming a real estate investor in Hong Kong? Reach out to our professional team at Engel & Voelkers to help guide you through the process. We are here to help you!