Questions You Should Ask A Listing Agent During A Property Viewing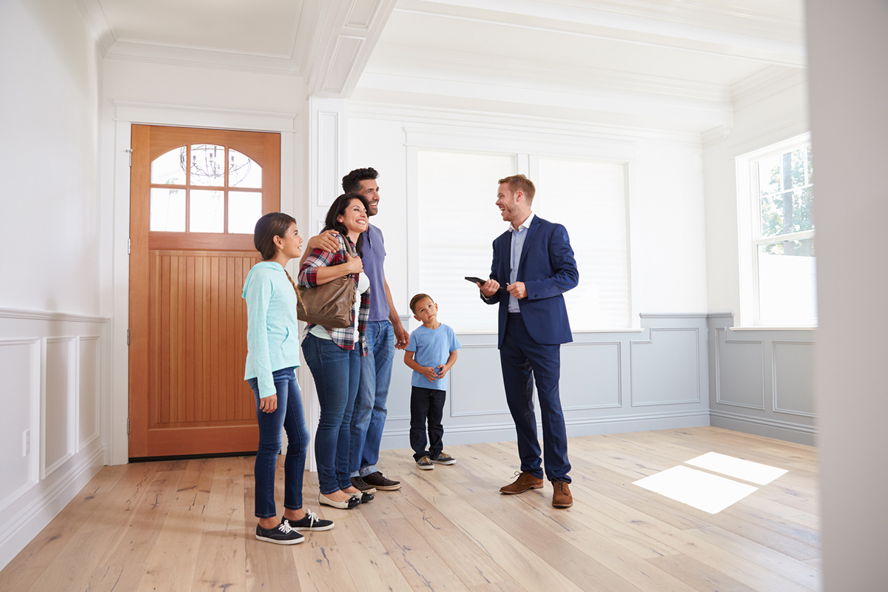 Touring and visiting homes can be full of fun, joy, lots of excitement and a rainbow of emotions. Whether you are viewing open houses or pre-arranged home walk-throughs, it's always helpful to go with intentions set forth. What is your goal? Is it to just to get an idea for what's out on the market, or are you specifically in search for a home to buy? If you are here reading this article, you are probably a serious prospective buyer with actual interest in property investment, in which case you should be prepared with a list of must-asks while on the search for a new home.
Why is it so important to be prepared? Visiting a real estate property should be more than just a casual walk-through of the home. This way you don't waste your own time, the listing agent's time or the home seller's time. Buying a home is a rollercoaster ride of emotions. It's like a psychological game with very high stakes, with both parties trying to keep a poker face during the negotiation process. Here's the thing that some people don't know. Real estate agents are legally bound by law to tell the truth, but here's the catch: they are also ethnically and legally bound to have their clients' best interest at heart. As a buyer, you need to make sure that you ask the right questions to find out and gauge what the real situation is. What are the facts? What's true and what's less than truthful? Knowing how to ask the right questions and be attentive to the answers could make all the difference between landing your dream home or buying a bogus. Asking the right questions to the seller's listing agent could save you a load of wasted time and a fortune. The best way to take advantage of this time is to be prepared, and with that being said, here are the questions you should definitely ask the property's listing agent.
Why are the owners selling the home? How long have the owners lived here?
Why do the sellers want to move? Why are they suddenly selling their home? Knowing why the sellers are moving can help you determine how fitting the home and the neighbourhood is for you. Are the sellers moving because they decided to move to another city? Are they moving because they need to sell the home for financial purposes? Is it because they have outgrown the home? You want to find out the exact reason why the sellers have put the home on the market, because it adds to your negotiation power.

Of course, you have to be prepared that the listing agent may not be entirely forthcoming and open if there are any major issues — with the home, the neighbourhood, the neighbours, etc. However, asking this question can give you a chance to observe the listing agent's reaction. How does the listing agent react immediately when being asked this direct question? When you ask the question, be on the lookout for any hesitation from the agent or an answer that seems less than legitimate. It's basically "people-reading," and you are in a much better position if you are skilled at reading a person's body language, tone, and delivery. You can tell at least get some semblance of an idea as to whether there are any serious hidden problems, even if the agent doesn't say so outright.
If you do notice any hesitation or feel like the agent is not being entirely honest, it is a telling sign for you to consider what the possible problems could be. The important thing is that the red light has gone off in your head, and you can use this as a sign to dig a little deeper towards finding the truth and hopefully get a better idea of what is going on. As we mentioned already, you have to keep in mind that the listing agent is working for the seller therefore his/her interests lay with the seller. Ethnically and lawfully speaking, everything a seller's listing agent says and does should have their clients' best interest at heart, and that can often mean undivided loyalty and confidentiality, even at the cost of withholding pertinent information from the prospective buyers. I will give you an example of how a listing agent might not be entirely direct in answering your question to protect the interests of their client.
Let's say the real reason that a seller needs to move is due to a sickness in the family, which is a grave situation. The seller is in a vulnerable position because he/she needs to urgently sell the home for financial purposes to cope with their medical predicament. In such a case, a real estate listing agent working for the seller would probably not let the buyer know outright the real reason, because this information could impact what the client is able to sell their home for. It's a matter of leverage. You want to place yourself at the better position to get a better asking price.
So, although it's important to ask this question it's even more important to understand that your question might not be answered entirely truthfully. This is just a part of the industry game in real estate, and it is up to you to weigh out whether the answer is the truth or not.
Are there any problems with the home?
What issues does the home come with that I should be aware of? This is one of the more important questions to ask regarding a property because by law, real estate agents are required to disclose any serious problems to potential buyers, things like — structural issues, code violations, etc. Since the real estate agent is the middleman interacting with both the buyer and seller in a transaction, it is possible for the agent to be held liable for both buyer and seller in the event of a violation. In real estate business transactions, full disclosure means being truthful and forthcoming about anything the other party should know regarding any material issues in the process, especially if it may mean the difference between the other party entering or not entering the deal. Any major issue that an agent is aware of that could affect a buyer's purchase decision should be disclosed, especially when asked point blank.
How transparent the agent is in case by case, but it's important that you ask no matter what. It is the agent and the seller's duty to disclose all issues with the home that could affect your purchase decision. There has been ongoing debates about what constitutes as due diligence for disclosure. While there's a general list of universally agreed upon factors that should be disclosed, other factors dance a fine line. Maybe your neighborhood's MTR station is going to close, or there is set to be a new building set for construction beginning, or a structural element within the property that is problematic. These are all things that most agents should and would disclose. But what about more spiritual and historical factors like home hauntings, a convicted murderer's old residence, a suicide incidence or other things? People have been known to move in to homes like these without knowing. It's standard procedure to ask for a written seller's discloser, so always remember to request one. Depending on how talkative the listing agent is, you may be able to find out more information.
If you have any worries and doubts about a home, your best bet is to do some digging around. Google the home address to see if there are any news reports about it, ask the next door neighbours, business owners in the area, security guards, etc. Do some digging on your own. The more you find out, the better position you put yourself in. Having the knowledge and record of the problem areas at your disposal will come in handy later on if and when you are trying to determine your offer. These problems can be factored into the final price of any needed renovations and upgrades.
Have there been any changes in the asking price of the home?
How stable has the price been since the home has been listed? You should ask this questions to get the low-down on any dips in the price of the home and why the price has dropped. This information can help you determine whether the price is negotiable, and the degree to which it is flexible — meaning you may be able to get the home for an even better price. Price changes on a listed property can tell you quite a bit of information. For example, if there are multiple drops in the price over a short period of time, there is probably something inherently wrong with the property. If this is the case, then its a good idea to look more carefully in to the home and why the property is still on the market despite multiple price drops. Maybe the issues at hand are not super obvious on the surface, but have been noticed by other potential buyers that are keeping the home from being sold.
Another characteristic with listed properties with price changes is that it give you leverage to negotiate for a better price. Even if there is nothing significantly wrong with the house, the price drop could perhaps be attributed to the seller listing too high of an initial price in the beginning. You can use this to your advantage and negotiate for a better deal. A seller who keeps dropping the price is not in a position of power, otherwise the home would not still be on the market.
What are the average utility and maintenance costs?
How much do utilities and maintenance upkeep cost? You always want to know the average utility costs to keep the home maintained so you can calculate it in to your overall budget and expenses. Utilities can be costly in certain homes, depending on their energy systems and how efficiently energy is consumed. These are necessary expenses that you should include in your calculations for what you can afford over the long-term. Ask to see utility bills so you can get an idea of what your costs will be like. You want to get the exact amounts of the costs, so talk to the seller if you have to get this information. While these ma seem like small considerations in comparison to the amount you will spend on the home, you have to remember that these are reoccurring expenses that will add to homeownership. You cannot buy a house and then have no money left to pay for utility bills. Often the product is not the biggest issue, it's the maintenance and upkeep that ends up setting the buyers back financially.
How long has the home been listed on the market?
The general rule of thumb is that anything more than three months of being on the market is too long. If the home has been listed on the market for so long and isn't selling, you are going to want to ask the real estate agent why they think it isn't selling. Are there problems that other people have noticed that you haven't? Is it because the home was listed too overpriced in the beginning? Again, a property that's been siting on the market for this long makes for an easier negotiation where the seller would be more open to accepting a lower price. A big advantage for you, the buyer. If a home is listed for too long, it becomes exponentially harder to sell as time goes on, which equates to more bargaining power for you.
Of course, you and your own real estate agent can also dig up this information on your own. Cheers to the power of the Internet! But there might be only so much you can find out online, and only the listing agent is in the position to give you more insight as to how long the home has been on the market and why. You want to find out all the reasons that have stopped the home from being sold so that you can decided whether you still want to go ahead with the purchase (at a better deal) or forgo it altogether. Maybe the factors that are stopping other buyers from buying the property is also a deal-breaker for you.
Have there been and are there currently any offers on the home?
You want to find out if you have any competitors vying for the same property. Usually, listing agents will be open and more than happy to tell you if there are any other offers on the table. They might not tell you how much the offers were, but it works to their advantage to give you a hint that you are not the only interested buyer. And the reason why? Because it can spark a bidding war and drive up the final sale price if multiple parties are interested at the same time.
What kind of time line is the seller aiming for? When do the sellers want to or have to move out?
Knowing what the seller's motivation is for selling can help you plan your negotiation strategy. If the seller is in a rush and wants to move quickly through the transaction, the price might be more flexible. However, if the seller is not in a hurry to sell as fast, it might mean that he or she is not up for bargaining as much. It's good to find out what your seller's plans are so you can react to those plans accordingly.
Have there been any renovations/updates made to the home?
When was the home last updated? Even if you can spot that certain of the appliances and hardware are new (or lack thereof) — you still want to ask if there have been any renovations and upgrades made to the home. As a buyer, it is beneficial for you to know if the home needs structural upgrades. If the home is older, you definitely need to ask. Firstly, you don't want to be stuck with footing the renovation bills later on when you find out that every item in the home is breaking down. Renovating a home is not cheap, especially with fundamental features that make up the structure of a home. Not to mention, it's a terrible hassle to have to deal with. Second, it will give you a piece of mind to know whether any major systems in the home have been updated both for functional and safety purposes. These things can also be factored in to your negotiation later on.
What is the neighbourhood like? What are the neighbours like?
The neighbourhood plays as big of a role as the physical property itself, so it is good to get an idea of what the area is like and the neighbours who are in the proximity. You want to live in a neighbourhood with people of a similar demographic so that it ups the chance of you sharing similar lifestyles and daily habits. Families with children tend to pick neighbourhoods where there are also other families with young children. Like attracts like. Young buyers might want to live in an area that is more lively and accessible to trendy businesses, restaurants, bars, and nightlife. Student communities will want to live in neighbourhoods strong with other student communities. Have there been any complaints against the neighbours? Have the neighbours complained about the current owner's noise levels? If so, these are all things that the listing agent is legally required to tell you if you ask.
How convenient is the neighbourhood? Will you need a car to get around? Are there public transportation lines? How convenient is the area? Are there essentials like supermarkets, shopping malls, medical clinics, banks, hospitals, police station, fire station, and other things around? How safe is the neighbourhood? Is it going to be safe for kids? Will it be safe if you are a young single woman walking around late at night? Are there any schools in the area? What are the schools like? What is the crime rate like? Where is the nearest gas station? Where is the nearest convenience store? These are all things to consider when you are gauging if a neighbourhood will fit in with your lifestyle.
Do take some time to read our previous articles on how to choose the best neighbourhoods to live in. It will give you some insight in to important considerations to think about when buying in to both a neighbourhood and a home. You want to be happy with both choices, not just one. While it's a good start to ask these questions to the listing agent, make sure you do some independent research on your own as well. The internet is full of information, and you can find out so much just from playing around on Google Maps. The idea is to find out as much as you can about the neighbourhood before you put in an offer.
What do the current owners enjoy doing in this neighbourhood? What places do they frequent the most for eating, shopping, and recreational activities?
Knowing as much as you can about your potential neighbourhood is important, so the more questions you ask the better. It's not enough to know the general features regarding a neighbourhood, you also want to know what it would be like to live there and who better to ask than the current residents themselves? These people have probably lived here for years and know the neighbourhood like the back of their hand. By asking what the current owners enjoy most about the neighbourhood and asking for specific examples, you can then do further investigation on your own. Go and check out all the places they mention, and get a feel for what it would be like going out to eat, walk around, and shop if you lived in their home. What better way to know what it's like to live in a place then to try it out for a day or two? You won't know if it will suit your lifestyle until you try it out.
Final Words...
We hope that these questions to ask a listing agent during a home viewing has been helpful to you. Again, the more questions you ask, the better position you put yourself in. You won't know until you ask, and these are some of the most important questions that every home-shopper should get accustomed to asking. Don't be left in the dark about these important issues on your next home-hunt.
Are there any other questions you would ask about a potential new home? What have you asked in the past that we have not covered in this list? We would love to hear your tips and experience.