5 Reasons To Buy Property & Live in Admiralty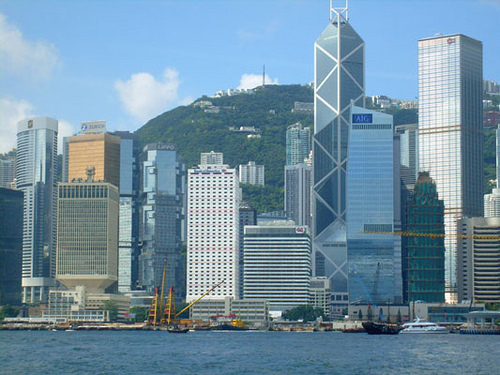 5 reasons why we should move into Admiralty
Moving to a new location to live is an exciting prospect but it can also be daunting to find a suitable place to live, especially for first-time expats. Some places can be more difficult than others. Preferably in Hong Kong Island, there are areas across the territory that cater to almost every need and budget. In Admiralty and Wan Chai, the rising number of the corporate building are gathered in the territories. Therefore, most expats considered the cost of living has increased significantly as a commercial hub around, however, it is no doubt that there are still reasons why we should move into the city centre.


Wide range of accommodation available

Properties around the area are Monmouth Villa, Suncrest Tower, Star Crest, Seaview Mansion and The Mount Austin. Admiralty provides connections between major commercial centres in Wan Chai, Central and Mid-level. The accommodation is normally well-built with the luxurious design that maintains good hygiene. The features of accommodation are always elegant, simple and spacious and provide the resident with a different quality living environment.






Accessibility

Apartments in Admiralty are always a preferred choice for most affluent expats who are looking for luxurious dwellings at all times. The MTR transport system can aid travel between different city points and it is well-located between various financial centres that shorten your travel distance to work. You can commute easily with taxi, buses and trams within Admiralty as well as finding a parking spot easily with shopping centres around.






A community of expat culture

Considering Hong Kong's great quality of life, the increasing number of expatriates live in this small city and the diversity can help any newcomers to blend into the local community. The places in the city centre, such as Admiralty, provides a common experience of settling into a new city and people can adapt to a new culture and a way of life. Many expatriates in Hong Kong can be able to reach out other existing expatriates for further business opportunities. Not surprising, largest expat communities are French, British and Australian that gives the city vibes of uniqueness and dynamics. The networking opportunities are not absent that allows you to build lasting relationships with like-minded expats.






High-end boutiques, restaurants and bars

Pacific place as the major shopping centre linked with Admiralty MTR stations has nearly 140 high-end shops and restaurants in the mall, gives you more choices of high-end consumptions. More than 9 international cosmetics and beauty, fashion brands and department store from different countries guarantee you a satisfying shopping experience. The city's financial district is always a major concentration of luxury goods, high-fashion and restaurants.






Urban landscape with some nature

The well-known public park in Admiralty, Tamar Park, are adjacent to Pacific Place is an open greenery space that enables residents for a simple walk and always has occasional public outdoor events, such as music festivals and yoga community classes. You may find yourself take a break from the concentration of tall buildings and turn to a bustling harbour and mountainous backdrop. There are some visually dramatic urban landscapes in Hong Kong Island as well.