Living in Residence Bel Air in Pok Fu Lam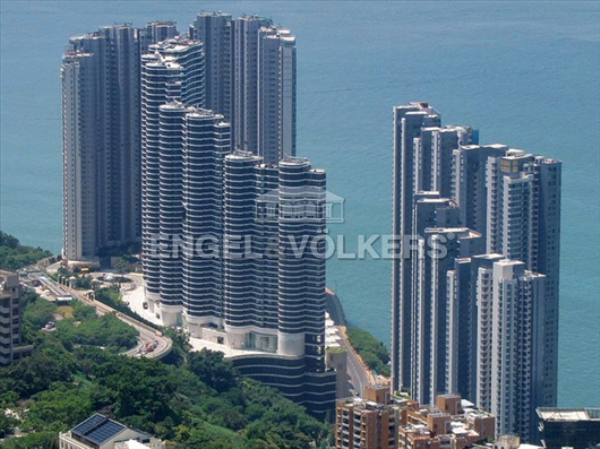 More than luxurious, living in Residence Bel Air
Bel Air is one of the most well-known, luxurious residences, situated in South of Hong Kong Island, was built in 2003. Right adjacent to Cyberport, residents can enjoy an oceanfront, turquoise sea views with a resort-style of living!
The Bel-Air estate comprises of 6 phases and 3 individual clubhouses, surrounded by shops, cinemas, and a boutique hotel. The blocks all have balconies and are well-finished with high-quality fixtures and fittings. It is surely a prestigious large-scale property from the long obtained popularity and scale. Provided with easily accessible facilities, residents can have a sense of contentment living in here!
The surrounding area - Cyberport and Pokfulam
The Arcade, which is the core zone of Cyberport, is a 27000 metres retail and entertainment complex with an international mix of state of the art cinema, restaurants featuring fine cuisines, a variety of lifestyle shops and a supermarket. The Arcade has also launched the 46,000sq ft. Cyberport DigiPlayground that features the Internet, playground and learning venues, including SmartUs game unit, Spin Wheel, and two Football Cages. It can be very suitable for a family with kids to have fun with!
If you are hunting for exclusive goods, there are some fashion labels presence there, such as Daniela Cardia, Gianmarco Lorenzi , and Missoni. The kinds of restaurants you can have cuisines range from Chinese, western, Japanese, Italian and French. It would also be zen to look at some art galleries and bookstores, or even better, a beauty and massage parlours which can offer you superb personal care service to relax your body and mind. This is another pleasant environment to sweep away the weariness of city life.
For a breath of fresh air, take a walk on the promenade outside The Arcade. The 50,000 square metres Cyberport Waterfront Park is a perfect leisure destination for any family. Its promenade is covered with lush green grass, and along with simply spectacular sea view. Besides, Pokfulam is on the western tip of Hong Kong Island and the views always overlook the Lamma Channel or the Pokfulam Country Park. It has no absence of accommodation from high-end townhouses and older-style apartments to modern high-rise estates nearby. Facilities
The resort-style recreation facilities are not limited to just a landscaped garden and a yacht pier, but there are also waterpark, tennis court, children play area, gymnasium, spa, game and billiard room. For two clubhouses within the residence, one is called the Bay Wing, another was named as Peak Wing. Each of them provides a mixture of recreational themed room and fitness amenities that are good for wellness.
Transportation
Residence Bel Air is easily accessible by shuttle bus, bus and minibus. Taxi services are also available within the area of Cyberport. It will only take you about 10-15 minutes to Central or Causeway Bay.
If you would like to live in a place with tranquility as well as comprehensive facilities, Bel-Air could be your best choice among all. Contact our team to reach out for more detailed informations or find out your preference for your ideal dream home.