Sai Kung Property and Living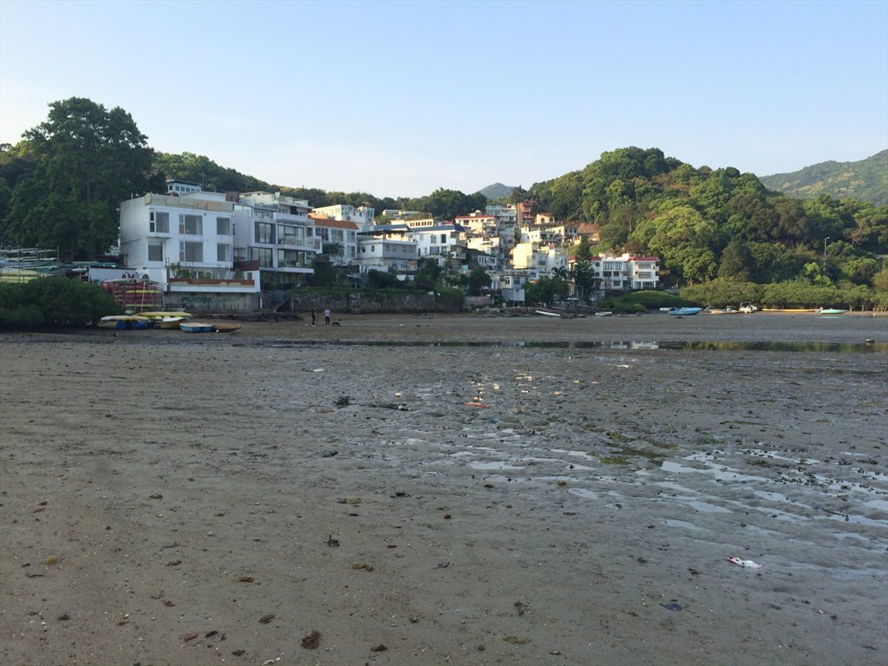 Living in Sai Kung
Sai Kung has been known as a place of leisure and has been a very popular sightseeing spot for tourists as well as local residents. It has a growing popularity in recent years as a seafood center. Sai Kung district is made up of the Sai Kung rural areas, Hang Hau, Tseung Kwan O New Town and over 70 islands of different sizes.
Sai Kung integrates the heritage of traditional rural customs with a modern city's energy and drive. In the process of urbanization, Sai Kung has been able to retain its splendid natural scenery and is known as the "back garden of Hong Kong", and where the Hong Kong National Geopark is located, while the adjacent new town of Tseung Kwan O is the newest and fastest developing town in Hong Kong.
Most expats come from places like the US, UK and other European countries to Hong Kong. Because of the area's seclusiveness and its long history as an expat community, the good news for expats is that Hong Kong is made up of islands and a peninsula, meaning they have the option of staying in a coastline neighborhood that offers a relaxing and vast view of the waters and the premier choice of most expats is Sai Kung. Compared to the US's 800 sq. ft., adjusting to the high-density cityscape of Hong Kong has an average living area per capita of 161 sq. ft.
Living environment
With plenty of open space and a good size of the expat population, Sai Kung. It resembles the landscape of overseas suburbs with a laid-back and relaxing attitude. Sai Kung is a low-density neighborhood full of villages houses, where you can enjoy relatively more living space and an abundance of fresh air. It is suitable for a family especially if you have children. There are international schools in the district, including Clearwater Bay School, ESF Abacus International Kindergarten, and the Hong Kong Academy, offering programmes of pre-kindergarten, primary years and middle years.
Food market
Right next to the sea, there are some seafood restaurants along the promenade and pick what you want to eat straight from the fish tanks. You can also get all sorts of fish and shellfish from the fishing boats at the pier and cook them at home if you prefer to eat-in. Thai food is another favorite for many of the residents and visitors of Sai Kung. Other cuisines available include British, American, French Chinese, Italian and Mediterranean―the list just goes on and on. The area is also covered with various cafes, bakeries, dessert shops and pubs. No matter what you want to eat, you can get it in Sai Kung.
Cultural heritage and natural scenery
Behind the modern architecture, a lot of cultural heritage is retained in Sai Kung. For example, the Hung Shing Temple at Kau Sai Chau, the Tin Hau Temple at Fat Tong Mun and the Che Kung Temple at Ho Chung are historical high spots. In addition, most locals value traditional customs and festivals very much. Events and festivities which bring liveliness and color to the district are frequently held. Apart from the beautiful natural scenery, historical relics and modern developments, Sai Kung is also famous for the delicious food it provides. You can find seafood and diverse specialty dishes in various restaurants, and the pleasant atmosphere of many of the restaurants.
What to do
Going to Sai Kung provides you alternative ways to experience the city and for sports enthusiasts. You can sunbathe, swim and snorkel and kayak at beaches like Hoi Ha Wan and Pak Lap Wan. You can also choose to go hiking at the Sai Kung East and West Country Park. For those who are dog parents, you can spend the day bonding with your furry child as Sai Kung is super pet-friendly with an abundance of pet facilities such as dog parks and swimming pools and restaurants with outdoor seating. Other suggestions for residents are fishing and boat party with friends. If none of the above entices you, you can still walk around downtown and the waterfront promenade just to relax.
Transport
Take the MTR to Hang Hau Station and take green minibus 101M or take the MTR to Diamond Hill Station (Exit C2) and then take bus No. 92 at the bus terminus. Alternative way is to take the MTR to Choi Hung Station (Exit C1) and take green minibus No. 1A. Both of the above bus and green minibus routes head for their respective termini in Sai Kung Town Centre. You may take bus No. 91 at MTR Diamond Hill Station to get to Clearwater Bay in southern Sai Kung.
You can travel to most of the places in the district from the bus and minibus termini in Sai Kung Town Centre. For some of the more remote islets, you may have to hire a sampan at the Sai Kung waterfront. Charges vary, so you may need to bargain. (It is recommended that you take a Cantonese-speaking friend or guide with you.) The rural areas in Sai Kung are very popular hiking places and hikers are recommended to take a map, wear appropriate footwear and clothing and bring plenty of drinking water.