Setting Up Home In These Places Could Help You Become Fitter
Fitness is a lifestyle. It is a live-and-breathe mentality that transcends beyond simple aesthetic markers. We all want to be fit but many of us are not willing to put in the real work to make it happen. Crash diets don't work. Going to the gym once every blue moon doesn't work. There are no shortcuts because being fit and healthy in the most well-rounded sense requires a complete detoxification and makeover of your current toxin-laden routines.
The people who are the healthiest do not train their bodies simply on a one dimensional aesthetic level, because for them, that's just scraping the tip of the iceberg. When you train your body the proper way, you are also learning to train and manage your mind in healthy ways, and how your mind functions and operates is in direct correlation to your physical, emotional,mental and spiritual well being. Our environment moulds us in to who we are. We all know the term "Nature Vs. Nurture". As much as a person's development is predisposed to his innately ingrained DNA, a large part of how we live our lives and become the person we are is greatly influenced by his environment and experiences from said environment.
This begs us to question our lifestyle choices. Could where we choose to live affect our desire to live a health-conscious lifestyle? Could our surroundings motivate or de-motivate us to do certain things? It makes sense entirely that our environment would have a direct impact towards our attitude towards fitness and health and how willing we are to set and achieve our "fit-life" goals.
You don't need to move to the middle of nowhere or take hour long commutes to savour healthy living. Opportunities are right in front of you if you know where to look.
Where are the best areas to live for fitness and health-minded residents? Which areas in the city offer the best accessibility to nature and fitness-centric environment? If you love to be in the "live fit" lifestyle while still appreciating the amenities to big city, urban life, where should you build a home life in our crazed concrete jungle? To come up with our selection of best fitness and health neighbourhoods, we have scoured all Hong Kong neighbourhoods by the following criteria for: the best concentrations of green outdoor living, good air quality, nutritious F&B joints, quality fitness establishments and the enthusiasm level of local residents for staying healthy, active and happy.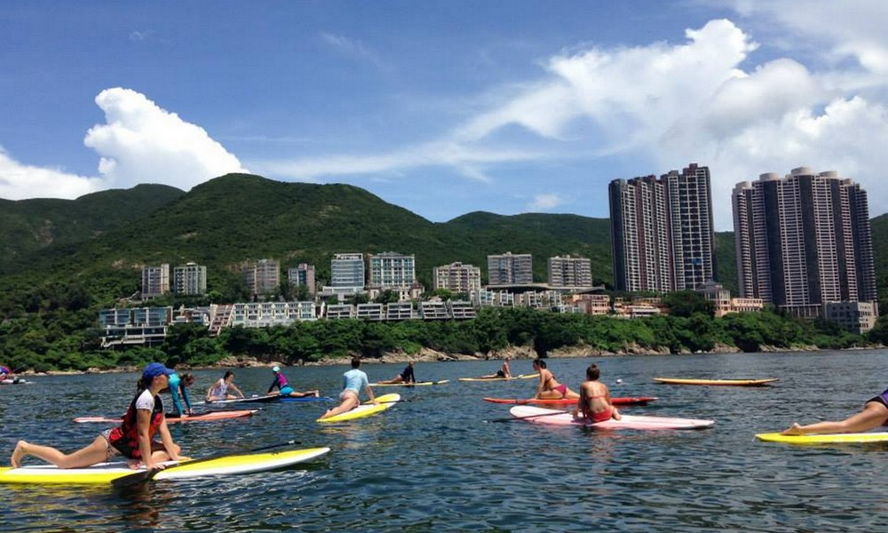 Happy Valley

Happy Valley is prime training arena for fitness and health fanatics. It is nearby plentiful hiking trails and home to the famous Happy Valley Race Track. It is hard to find decent outdoor space to workout in Hong Kong. With the addition of smog and traffic, it can become downright demoralising, inconvenient and even unhealthy. Plus, not everyone likes to exercise within the confines of a gym.At Happy Valley Race Track, you have a proper track that can meet most of your fitness activities, from running, body resistance exercises to circuit training.Not to mention, the view is fantastic and comes with an panoramic view of Hong Kong's show-stopping skyline.
Happy Valley is also full of member's sports club such as The Football club that attract fitness lovers far and wide. The area is populated with athletes, and for good reason!
It's no wonder that fitness enthusiasts flock here to take up residence.
As for eateries,there are plenty of options in the area where one can indulge in healthy eating.
For those who prefer healthy home-cooking, Happy Valley is an ideal place for home chefs.There are a range of supermarkets and health food stores on almost every block.There is even a wet market where you can buy affordably priced produce that cannot be found in regular supermarkets.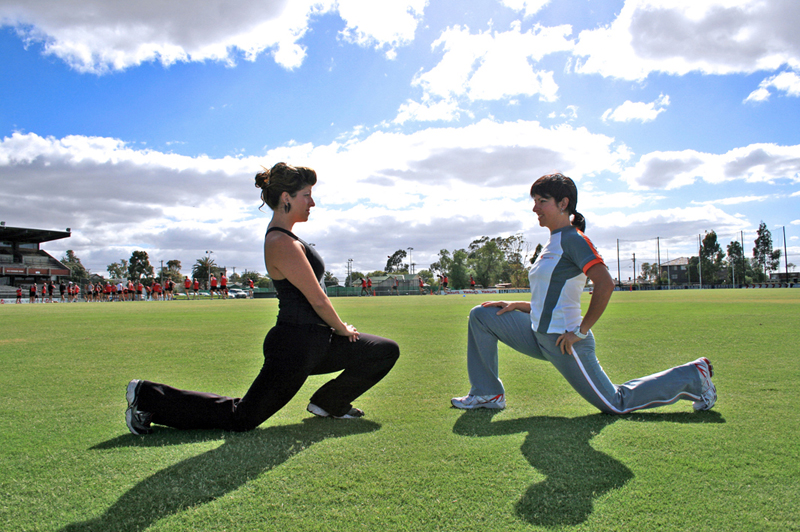 Repulse Bay,Stanley, and Nearby Beaches

It's hard to not want to be healthy when you live right across from the beach. The sun shines brighter, the air smells cleaner, and smiles look more genuine.
Residents in Repulse Bay are literally just steps away from Repulse Bay Beach and promenade,where they can run, swim, and train in all respects.
There is even a Pure Fitness - Pure South - at the Pulse; a hybrid yoga and fitness centre where you can practice yoga and look out in to the ocean.
There are a number of healthy eating options at The Pulse and at Stanley Plaza fit for all taste buds, and a number of great supermarkets stocked with healthy food and drink options.
Moving more towards Stanley, there are more beaches to enjoy outdoor training, beach activities included - from kayaking to SUP classes (Stand up paddle-boarding).The options are limitless.
Pokfulam
Pokfulam is areal heaven with its luscious greenery, fresh air, beautiful waterfront view sand expansive outdoor space. The tranquil environment is a paradise and feels a world away from the craziness that envelops Hong Kong.

It is home to Cyberport Waterfront Park that grows with increasing popularity as more and more people embrace the fitness and healthy culture. The beautiful Waterfront Park can serve as a family area for daytime outings, training grounds for athletes as well as a perfect doggie playground.
There is also a membership gym that offers full weight training, fitness facilities, and a juice bar at the Arcade Cyberport, for all you gym buffs as well!
Central, SheungWan and Surrounding Areas
When you think of Central and surrounding areas, fitness and healthy living doesn't immediately come to mind, unless you count the cardio jaunts up and down LKF starting from post work Happy Hour. Being a financial district, the area is more catered to businesses and nightlife than anything else, but in the recent years, a large number of fitness facilities and boutique gyms have opened up and attracted even more expats to the area.
For a more Al Fresco feel, there are a ton of outdoor workouts where you can do DIY style or be facilitated by trainers at the Peak IFC rooftop, Central Piers and Tamar Park. These workouts come in all forms, from group running classes, triathlon training, marathon training, mountain biking, yoga, to circuit training.
Healthy eateries and juice bars have popped up all over the neighbourhood and has probably the highest concentration of eating options for the health-minded.
Just a little further west in Sai Ying Pun area, we have the gorgeous Sun Yat Sen Park and Sports Centre. The Centre itself provides a wide range of sports facilities,with a public swimming pool included. Throughout the day and in to the night,fitness buffs train in the outdoor park. We see a spectrum of people from all different ages and backgrounds training while enjoying the stunning harbour views looking over to Kowloon Side. The Park is lovely by day and made even more stunning when night time falls. Even a spectator can find motivation in watching the many different types of workouts and exercise programs that people partake there.