Living in Star Street in Wan Chai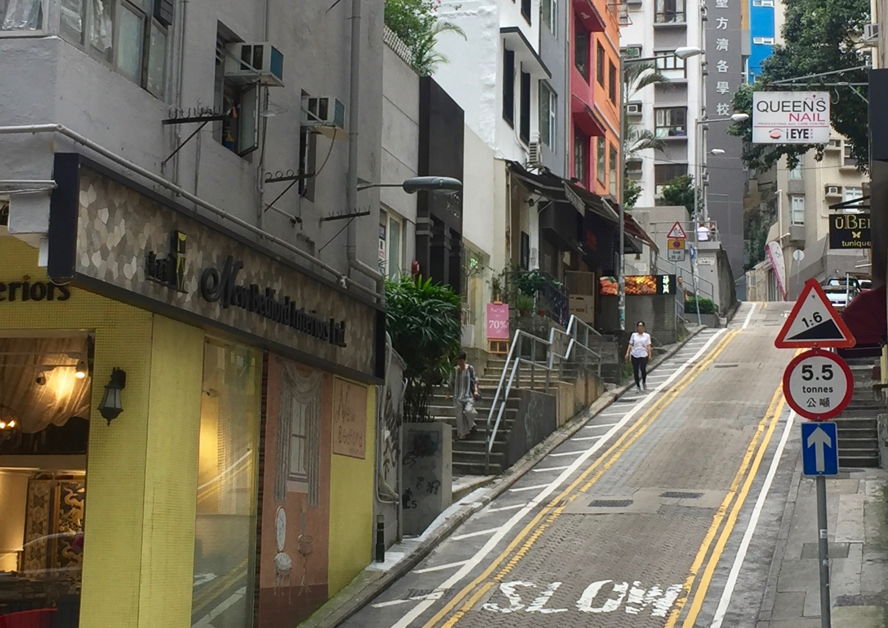 Feel the exquisite elegance living in Star Street
Star Street 5 is located in Wan Chai as a single residential building and part of Swire Property project in that district. It is a 32-storey building managed by Star street management Co Limited. Knowing 5 Star Street was formerly a two-storey tenement house because of the acquisition
from Swire Properties in 2004, and the building was located in the third floor of the Tang Building, and then at the end of 2005, Swire properties acquired another ten-storey tenement house and merged the two places into a residential project.
The property is now located in the Star Street Community which is adjacent to Pacific Place and Admiralty Station. The place has reached a high degree of privacy with 170 units and a total 31 floors and above are public facilities. In addition, it also provides sky garden at second floor and
a terrace. The clubhouse at the 1st floor and 5th floor with a fitness room. That fits a today's lifestyle with healthy individuals.
A chic stroll at Star Street Precinct
Centred around three Pacific Place, the Star Street Precinct comprises mainly Star Street, Moon
Street, Sun Street and Wing Fung Street. It is a place for who loves unique choices. It has
showed up to an emerging dining area with strong artistic designs by a group creative talents,
designers and free thinking restaurateurs. The area is filled with cafes, restaurants, bars,
galleries and home design outlets. Arts and cultural programmes like art exhibitions, charity
events and cultural performances can be seen around the area.The environment is well-
landscaped thoughtfully with a Three Pacific Place Link connects to precinct to the rest of the
Pacific Place complex. And it successfully turns into a lifestyle community.
Pacific Place, a famous shopping mall nearby
The four-level shopping arcade houses nearby are about both lifestyle and high-end shops in areas ranging from entertainment, dining, accessories to apparel. It houses one department store, Harvey Nichols. There are several luxurious restaurants in the basement including Kokomi, Peking Garden, Thai Basil, Tien Yi Chinese Restaurant, Café MET (previously known as Metropolitan Café) and Zelo. And a comfy cinema called AMC Pacific Place that can include 600 audiences. The mall also houses a number of fashion brands including Hermes, Goyard and also jewellery brands like Cartier, Piaget, TIffany & Co. and Bulgari. As well as some famous beauty brands are Chanel, BEYORG, Giorgio Armani, Joyce Beauty, La Mer, Shu
Uemura and Yves Saint Laurent.

Surrounded by high-end serviced apartments
A symbol of a high quality lifestyle with many other high-end serviced apartments, such as Pacific Place apartments, Eight Kwai Fong, and the Staunton suits. That proves the quality of neighborhood as well as the sense of identity in the pursuit of high quality lifestyle. Similar to serviced apartment, Star Street also provides direct access to health club and fitness facilities and allows you to enjoy multicultural diversities within the district. As the central part of Hong Kong, most shops sell international products and organic brands that concerns your taste and wellness.
Nature
There is also an urban park in Admiralty, Tamar Park, covers about 17000 square metres with the concept of "perpetual green". That is no lacking of yoga events and yoga communities who connect people around the area. Another short footpath is Wan Chai Nature Trail and it only takes about 2 hours to complete. Along the way, one can gain knowledge about nature, mainly concerning biological, geological and geographical aspects.
Education
International schools around the area includes Camel School of Hong Kong and Island School as well as some famous top schools such as St Paul Co-educational College. The school provides good quality of education in town that most residents in this area favour to opt. And it is easily accessible to British Council for your children to immerse more in English learning classrooms.
Transport
Most of the buildings are connected through Queensway and Harcourt Road which direct from Central to Wan Chai. Other Street are Rodney Street and Tim Mei Avenue. Trams are running across Admiralty along Queensway. Star Street is well-served by convenient public transportation and right next to Three Pacific Place which is seamlessly connected to MTR Admiralty station and within 3 min walk from any malls around.
If this is what your preference of searching your next home with great convenience and perfect lifestyle, contact our staff Engel & Volkers to check this property's availability and price updates.