Starting A Family in Hong Kong? Here Are Some Neighbourhood Features To Look Out For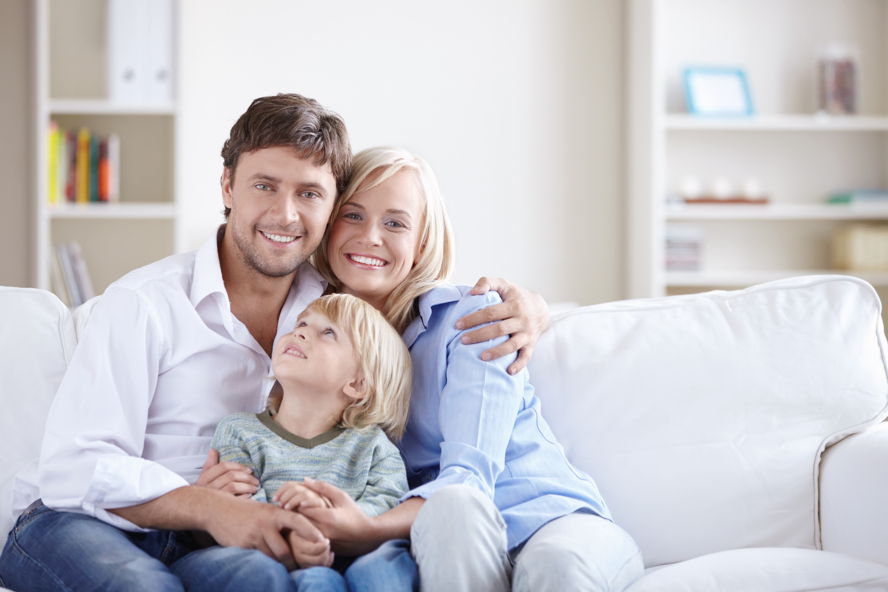 The kind of home we choose in our twenties most likely is not going to be the same as the kind of home we choose in our thirties, fourties, fifities and so on. The type of home we choose to live in will shift at different stages of our lives, with the shifting priorities we are met with. Fresh out of college, landing our first big paying job, we will most likely choose a bachelor/bachelorette's pad - a decent sized home that is perfect for singles and for single-living. When we meet our significant other and want to set up a love nest, we may seek out something bigger and more comfortable in a neighbourhood that is more suitable for couples. Now comes the big step - when you decide to start a family. This is when it starts to really matter for most people, because it's no longer just about us as independent individuals. We are now bringing children in to the picture, and their wellbeing is of the utmost importance. Choosing the best neighbourhood that also complements our work, lifestyle, and budget will be a challenge but a challenge that we welcome and fully accept. Our priorities shift, but most new couples who are looking to start a family have no idea what they need to look out for. Having children in tow means that your life will change, dramatically. What used to matter to you in your bachelor/bachelorette days will become less important with children in mind. The importance of having the trendiest bars, restaurants and nightlife in close proximity to you will be overtaken by things like: the healthiness of a neighbourhood, school districts, crime rates and a sense of community for family living. It's normal for our values to change we grow older and enter different stages of our lives. When we're young and single, we want to live in the most bustling, vibrant cities, close to our friends, with tons of social life, and lots and lots of noise. When we add a husband/wife and children to the mix, suddenly we want something completely different. We want a safe neighbourhood where our children can play safely, we want to own our own space, be surrounded by good, reputable schools, and likeminded family-type neighbours who share our same values.
Most of us understand the concept of a family-friendly neighbourhood but when asked how to actually define and quantify this in to a location, most are stumped. What are some things we should focus on when we decide to start a family? What kind of a home should we be searching for? What kind of neighbourhood will be the most beneficial in raising our new family? In this article, we have compiled a list of qualities that produce a very family-friendly place of residence: excellent school districts, safety from crime, a close-knit community, and ample green outdoor amenities. Let's discuss these features in detail...
Top-rated school districts are everything!
Hand to hand with low crime rate neighbourhoods, being in a place surrounded with good school districts is number one primary concerns of parents and would-be parents. Selecting the best school for children is the driving factor when the choosing the best neighbourhoods to reside in. Parents want to put their children in the top-rated schools that are also close to their home. Some public schools in the world, even in Hong Kong, will only accept a student if he or she lives in close proximity, a certain distance from the school district. If you do not live in that school district, you cannot go to that school no matter how much money you have or how smart your kid is. This is one of the reasons why so many families live close to the schools that they want to put their children in. The school district you choose as a parent will be one of your weightiest decisions in life. Of course, you want your child to go to a school that offers that best environment for education. Once you choose the school district you like, it's important that you visit the neighbourhoods that feed in to that school. Visit the schools in person as well. A school that is rated top ranked will not necessarily translate to the best school for your child, and do visit the schools before you put your payment on a home because not all schools (especially the top rated ones) will take students simply because they want in. There's a lot of politics involved now - another reason why parents are tearing the hair out of their scalps trying to figure out which schools in which neighbourhoods and in which cities to consider setting up base.
Low crime rate and high safety is key.
Without a doubt, safety from crime for our children is of topmost importance as a desired quality in family-family neighbourhoods. Even without children, we would want to live in safe neighbourhoods for ourselves. Add children who cannot fend for themselves in to the equation, we would pay any sums of money for a completely crime-free haven if given the choice. We want our family to be safe, and such neighbourhood qualities are sought after by everyone, not just families with children. We would say that low crime rate is an even more competitive feature than neighbourhoods with great schools systems but slightly higher crime rates. As far as property values are concerned, - homes in safer neighbourhoods are no doubt going to be significantly more expensive as they are so highly sought after by everyone. However, if you are able to land a home that is in an almost crime-free neighbourhood, your chances are reselling later on are that much higher also. More than just crime rate, safety is key when considering any neighbourhood, but especially with little ones in tow. Check to see whether the home you are interested in is located near any dangerous roads, high ways, railroad tracks and so on. Is the house near high traffic areas? Are there tons of bars and nightlife nearby? If so, this is probably not the most ideal location for young children. It's better you swap the bars and clubs for proximity to things like day-care centers, and toy stores when raising a young family. Ask yourself, would you be comfortable with your kids playing outside in the neighbourhood unattended at different hours of the day and night?
Strong and close-knit community network and Large concentrations of other family households with children
Have you ever heard the saying "You are the average of the five people you spend the most time with"? This was a phrase dubbed by motivational speaker Jim Rohn, which basically relates to the theory that when it comes to relationships, we are greatly influenced -whether we like it or not - by those closest to us. They affect our way of thinking and our decisions more than we know. If as adults, we are so greatly influenced subconsciously by those who we keep around us, then it's natural to assume that our even more impressionable children will be even more influenced by those whom we let them be surrounded by. Although it's absolutely normal to keep your childless friends even after you have children, the reality is that your interests will not be as aligned as they once were. With that being said, you will need to build a new network of support for yourself, and your children. This means surrounding yourself with likeminded people who are going through the same life experiences as you. On your home hunt, look for neighbourhoods that have large concentrations of other family households with school-aged children or younger. Not only will your kids have plenty of playmates here, you will also have plenty of other likeminded parents to interact with in the neighbourhood. Look for neighbourhoods where you see children playing on the sidewalks and in parks. Are there strollers, any bikes and children's toys in front of neighbours' homes? Do you see any families taking a stroll out together? All of these are positive signs pointing to a thriving and healthy neighbourhood for families as well as lots of potential friends for you and your children.
You can even be open to neighbourhoods that are comprised of middle-aged couples and the elderly, because that means it is a more settled down area and more stable in nature as opposed to a neighbourhood that is mainly comprised of college kids. Family-friendly neighbourhoods tend to have friendlier people who are open to chatting, so don't hesitate to start a conversation with people you see at the parks or playgrounds to find out what it's like to live in that neighbourhood. Tell them you are considering moving to the area to do some research - people are often quick to brag about the positives and complain about the negatives of where they live very honestly. Talking to other parents is also an excellent way to learn more about the neighbourhoods that you are interested in, and you can even find out about school district information from fellow parents who have their kids already enrolled in the schools you have been looking at. As parents, we all want the best for our kids and we make it our duty to seek out environments that enhance the family life rather than diminish it. Our advice is to choose your price range (budget), location and setting then begin searching for the perfect area for your family's new home
Sidewalks and pedestrian crossings
Most people don't pay enough attention to the little details. Sidewalks and pedestrian crossings are some of the things that are discounted by many. The unassuming sidewalk can speak volumes about how family-friendly a neighbourhood is. If you are a young family with a new baby, the ability to even take your child in a stroller and walk around the neighbourhood on properly designated sidewalks can make or break your daily happiness living there. If you live in an area where you literally have to fight with cars to get enough space to walk down the street with your child, you should think twice even if you are ready to put the money down on what you believe is your dream home. Even as your kids grow older, they will want to play on the streets. They will walk to learn how to ride their bikes, skateboard, walk the dog or just hang out with the other kids. If there aren't even sidewalks or pedestrian crossings to keep children safe from oncoming traffic, you should immediately cross the neighbourhood off your list. The little details count and can make a world of a difference in keeping children safe and your family life stress-free.
Ample parks, playgrounds, green communal spaces, recreational areas and other children-friendly amenities
When you are looking out for family-friendly neighbourhoods, the first important sign is to see if there are actually any families out and about. If there aren't any communal areas such as neighbourhood parks, playgrounds, and recreational spaces, your search might become a bit more challenging. If you cannot locate any communal spaces like these, how will you take your children out to play and meet the neighbourhood's other kids and parents? Where will the kids play after school? Where will you be able to bump in to and mingle with other parents? Family-family neighbourhoods are largely made up of green, communal areas and a variety of kid-friendly amenities that are healthy for the livelihood of young children, so do keep an eye out for it on your next home hunt. Take time to walk through the neighbourhood to scout out any signs of families with kids.
Although moving with children in mind adds another very important criteria to the already stressful house selection process, it's one of those things that cannot be sacrificed. It's not enough to just have a great house in an average location, it's now all about the whole package. It takes patience and time to find the unique places that combine all of these important variables - but if and once you do - you will become the lucky few who sets up a home in a properly family-friendly neighbourhood that is sought after by many. We hope this list helps your search for a family friendly neighbourhood that much easier.
What other qualities do you consider to be important in a family-friendly neighbourhood?