The Most Dog-Friendly Neighborhoods In Hong Kong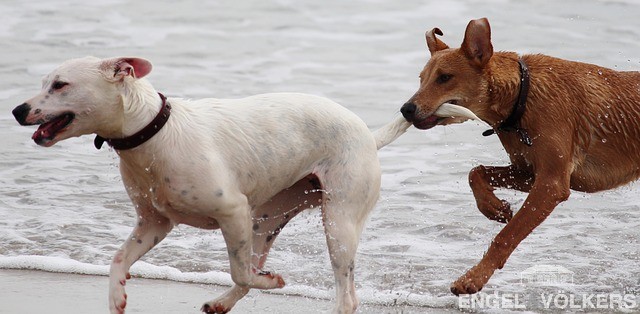 "Are dogs allowed?"
This is one the questions that leasing agents and landlords get asked the most.
Hong Kong can be a tough city when it comes to finding dog-friendly housing options. Landlords have rather stringent rules on pets, period. The easiest options are village houses or older walk-up apartments, because most new buildings have a strict "NO PETS" policy. You can forget about serviced-apartments because there is no chance you will be able to bring your best furry friend with you. Generally speaking, the city is not very pet-friendly but there are certain neighborhoods that are better than others. Obviously, it makes the most sense to live somewhere with ample outdoor space and greenery so you can provide your dog(s)with proper daily exercise and quality living standards.
Our best advice is to pick locations that are in close proximity to hiking trails,dog-friendly parks and beaches.
Some neighborhoods have a much higher concentration of shops and establishments that are catered specifically to the well being of dogs; such as readily available pet supplies stores, veterinarian clinics, grooming boutiques, and dog hotels and boarding facilities. Living in these areas will make you and your pooch's life more convenient and significantly less stressful. Businesses are driven by supply and demand; they will only supply the goods if there is a large community of dog owners driving the demand for their services. Dog lovers obviously flock to these pet-centric neighborhoods, therefore making it super easy to meet like-minded people who can become a part of your social circle.
If you are a current dog owner who cannot live without your pooch, or someone who is considering having a pet in the near future - these are some of our favorite neighborhoods you should definitely consider: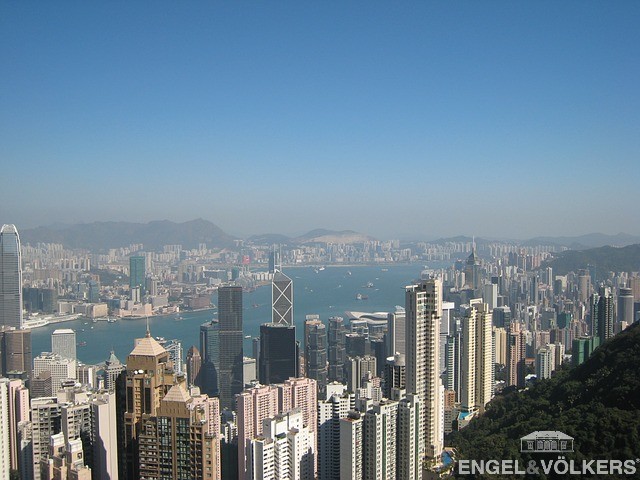 Midlevels - The Peak
The best thing about living in this area is that you are walking distance from the heart of Central and in close vicinity to great hike trails. An added bonus is that it is home to one of the most famous skyline views of Hong Kong. It is absolutely breathtaking once you climb to the top. The most popular hike is up towards The Peak and the Bowen Road trail but be extra careful anywhere around Central when taking your dog for a walk. There have been many deadly incidents of dog poisonings, so don't let your dog eat anything off the road.
This area is targeted for the deep-pocketed, so be prepared to pay hefty prices to be a part of this neighborhood.
Sai Ying Pun
Sai Ying Pun has been a trendy up and coming neighborhood for the past couple of years. It is also an increasingly popular area for dog owners because many of the buildings in the vicinity surprisingly welcome dogs of all breeds and sizes - Island Crest residential building s a prime example. If you prefer buildings of a smaller scale, there are plenty of older walk-up buildings too.
There are a ton of pet shops, dog-grooming boutiques, and dog-friendly cafes and restaurants spread throughout Sai Ying Pun. Just a few minutes walking distance away is a popular dog park where owners and their beloved pooches flock to every day of the week. Did we mention that the dog park opens up to a beautiful view of the waterfront facing Kowloon side and is situated right next to gorgeous Sun Yat Sen Park?
Happy Valley
Although Happy Valley isn't as dog-friendly as it used to be, it is still an area that draws in dog owners. There are a number of pet shops, dog hotels, full-service daycare centers with boarding facilities, and a quaint little dog park as well.
Sadly,a number of local restaurants and bars no longer allow dogs to be within a certain distance of their establishments, but there remain a few that will still happily welcome your pet to sit with you - Classified is one of our favorites and you can be sure to meet other dog owners with the pooches enjoying a cup of coffee here and there.
Pokfulam
A top pick for many dog owners, Pokfulam is a true retreat and a real breath of fresh air. This area is home to a myriad of dog-friendly housing options and let us not forget the beautiful Cyberport Waterfront Park that is (shockingly) dog-friendly. This is really rare because most public parks in Hong Kong do not allow dogs, but Cyberport is a true paradise for dogs and their owners. There are certain areas where you can even let your dog(s) go completely off-leash,which is almost unheard of in Hong Kong.
Pokfulamis only a short distance away from Kennedy Town, Sai Ying Pun, Sheung Wan and Central but you will feel like you have left Hong Kong's hustle bustle behind. It is a prime location for those who need to be close to work but prefer to be away from the city noise.
RepulseBay - South Bay - Stanley - Tai Tam - Redhill
These four famous bays spread along the shores of Island South are stunning locations to live with your pets. These neighborhoods are great for people who want not to stray too far away from the city but still feel a sense of tranquility that is not readily available in the city center of Hong Kong.
Although most of the public beaches don't allow dogs, there are a few dog-friendly locations such as Stanley Promenade and Stanley's private dog beach where your pooch can happily enjoy the plentiful space and cleaner air. The marketplace and all the restaurants along the Stanley Promenade are dog-friendly, so you can take the little ones with you everywhere you go.
Tin Hau
This is a quiet residential neighborhood that sits right next to busy Causeway Bay.Tin Hau is another popular up and coming area of choice with the influx of carefully curated restaurants and cafés loved by foodies and bloggers. It is a pretty dog friendly neighborhood considering the number of pet shops and vet clinics available, as well as the broad range of housing options that allow pets of all sizes.
The great thing about Tin Hau is that it is situated in the heart of Hong Kong Island. You will be mere minutes away from Times Square, one of the most iconic tourist destinations of the city. It's a perfect neighborhood for those who are seeking a healthy work-life balance that can accommodate the needs of their pets as well. More and more young couples and families have moved to this area for the particular reason.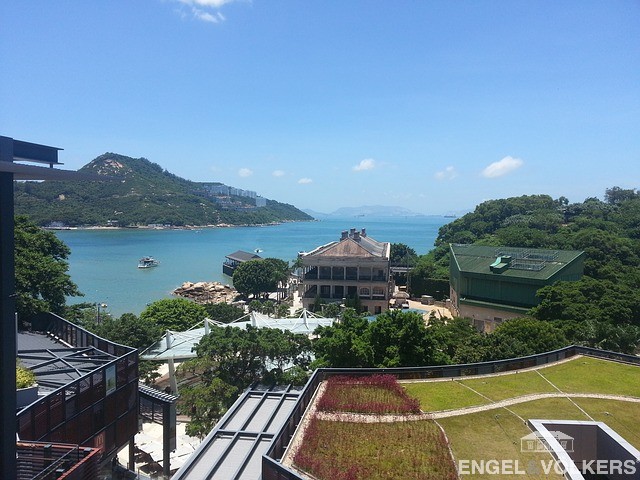 Lamma Island
An expat's paradise, Lamma Island is the home away from home that offers everything your dog is sure to love. There are plentiful beaches, hiking trails, dog-friendly houses and establishments. Lamma is more suitable to those who want to live the relaxed village lifestyle surrounded by nature. It's one of the most dog-friendly parts of Hong Kong.
Transportation may be an issue for some people because to get there, you must board a ferry. But for those who don't mind the distance, it's only a ferry ride away and you can even bring your dog with you as long as they are muzzled on board.
Sai Kung
If your furry friend's happiness is the key driving factor in where you want to live, then look no further. Sai Kung's housing options are plentiful, and range from budget-friendly walk ups to opulent villas and mansions for the wealthy.This area is filled to the brim with outdoor activities - from country parks,beaches, pet shops to the town center's promenade - you can be assured that your dog will have a magnificent time living here. Sai Kung is considered the ultimate front-runner in dog-friendly neighborhoods in Hong Kong.
Again,similar to Lamma and Yuen Long, transportation is the biggest issue for most people. Be ready for long commutes to get in to the city, and having a car is a basic necessity here.
Yuen Long
This location is a bit further away from the city centre but totally worth the slight inconvenience if you crave more space and to be surrounded by nature instead of skyrises. Yuen Long has a lot to offer, especially for pet owners.There are a number of dog-friendly and affordable housing options (apartments and village houses), dog training camps and boarding resorts, and beautiful country parks that will make you forget you are in Hong Kong.
A note of caution: if you work in the city, the commute can be long and costly.