Tips for Planning, and Designing a Customized Home in Hong Kong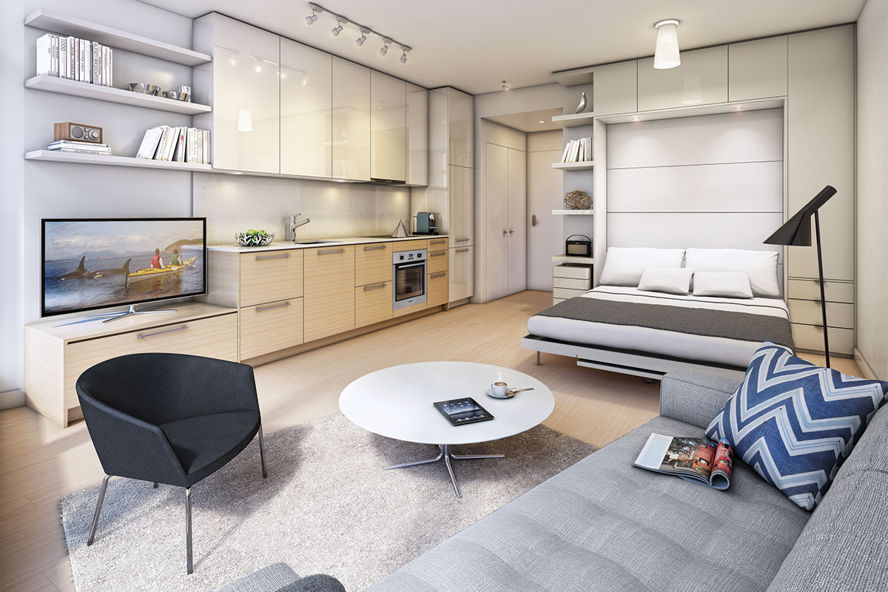 I can't agree more with the popular old adage 'home is the heart of our lives'. Our homes provide us with the convenience and relaxation that we yearn for after a busy day with our daily schedules. A beautiful home helps us to advance our modern lifestyles. It is the place that we run to when we want to escape the worries and the pressures of lives. A good home provides us with the perfect place to rejuvenate our souls and minds after a busy and taxing day. It helps to relief us the stress that we face in our daily commitments. More importantly, a home provides us with a safe haven. I love Maya Angelou perception that emphasizes the importance of homes in providing us with a safe place away from the fears and worries of life – "The ache for home lives in all of us, the safe place where we can go as we are and not be questioned." Indeed our homes accommodate us during our worst times as well as in our best times. What is more joyous than having a home where you run to for comforts when you are mentally and physically taxed?
The home is an important part of your life. It is at the center of your life and contributes significantly to shaping your current life and in enabling you to pursue your future dreams. Therefore there is the need to invest in a beautiful home that helps you to realize your best and unleash your potential. The home, being the center of your life needs to be designed in a manner that provides you with the convenience of advancing your modern life as well as supporting you in your pursuit to achieve your future endeavors.
As the real estate industry in Hong Kong become mature and more attractive to investors, you can't help but notice the increased vigor and desire by Millennials to own home. At one point in your life, you will confess that you had a particular liking and attraction towards a home that you saw on an infomercial, maybe in a magazine or even on the TV. You must have a notion of the 'dream' home that you once yearned for; each of us has ever had a 'dream' home. Yet, you need to question yourself what does it take for you to realize those dreams. How can you be able to own the home that you have ever thought about given that the cost implication of purchasing a home is huge and thus it eludes most young people? Do the Hong Kong millennials have a place of owning homes presently when the cost of purchasing a home or developing one has skyrocketed significantly?
Young people aged between 18-34 years have realized that making an early investment in a home is imperative in enabling them to achieve their dreams. Of course, the most important thing is to have a perfect place that enables us to focus on the important aspect that affects our career, our business and our entire progress towards a brighter future.
Young people are better positioned to achieve their dreams if they undertake to start investing in their dream home as soon as they start generating their first income. It shouldn't come to you as a surprise that today people start investing for their retirement as soon they start generating some income, whether they are employed or not. This is the same things should happen to your considerations of investing in your dream home. You need to commence your plans for a dream home as soon as you start generating a stable and regular income.
Of course, many youths would opt to purchase homes that have already been developed and ready for living. This is always a good idea because a person will save time and hassle that is prevalent in self-development of a home. However, for those who really savor the meaning of having a fully-customized home that mirrors the specific attributes that one loves as well as one's taste and preferences, such a person may opt for the latter option.
Whichever option you decide to choose, the most important aspect as a millennial is to ensure that you have a place to call home; a safe place to run to away from the worries of this world. However, it should be reasoned that since millennials have played a significant role in the architectural changes and variation that are widespread in the Hong Kong property market, most youths would really want to go for a personalized home. It will not only enable you to realize the 'real dream 'home that you have ever yearned for but essentially it will have all the features and attributes that you'd want to be accommodated in the home.
When you are looking forward to having a fully customized home in Hong Kong, it calls for you to employ fully aware of the steps and implications involved in personalizing the home. The home must be developed using the 'Midas Touch' so that it glows and increases the convenience that you so much desire. Additionally, it is important to ensure that perfect creativity and intuition is deployed in design and in the construction of the home.
Steps for Personalizing your Dream Home
Building a perfect personalized home requires good planning. The right space and design will help unleash your productivity and increase the value of your home. The design of the home may not differ much from a normal design of any residential investment. However, there are some aspects that you need to put into consideration in your design so that you can increase the value of your home, enhance the customized features and reduce the need for renovations in future.
Deciding on the Perfect Home Design
One mistake that people make while thinking of the best design for a home is choosing a casual design. It is true that people have different views on the design that they prefer for their home. However, when you truly want a customized home, you need to ensure that the design has been creatively personalized by an expert designer. You need to liaise with an expert designer and share with them your ideas for the home. You should be as detail as possible so that the designer is able to capture all the fine details that you would like to be included in the home design.
Additionally, it is advisable that you provide any support your ideas with images or other multimedia which will help the designer to figure out the exact models that you are looking forward to spotting in your dream home. The reason for doing this is because the costs of hiring an expert designer can be exorbitant and thus you want them to gather all relevant information before they can start working on the developing the design. It is also important if you could insist on having the design customized to be environmentally friendly.
Whatever the motivation, the design of the home space is important in yielding more comfort and adds value. Therefore, it is critical to have a good design of the space that creates the best environment needed to help you unleash your potential
A good home environment is essential to enable you to place a boundary between personal life and work while providing you with the luxury and comfort that is critical for improved relaxation. In addition, it makes it possible for you to attract potential clients when you want to sell your home without having to make major home renovations.
Work with Qualified Developers
Sophisticated home designs can pose challenges to many developers especially those who are used to working on conventional home designs. If you have a sophisticated design, it is vital that you enlist a team of competent and experienced professionals who have the know-how and the expertise of seeing the design into fruition. This means that you should consider having a team comprised of a structural engineer, an architect, developers etc according to the uniqueness of the design. It is critical for the team to have liaised with the home designer so that they can accurately be aware of what is needed from them in bringing the design into reality. You will also need to understand what it takes. Of course, you want to know the extent of the uniqueness of you dream home and what it took to ensure that the home was well developed. Be patients as the team strategizes on the best way forward of implementing the design to produce a magnificent and appealing customized home.
Plan on Good Lighting
Lighting is one of the most important components that a perfect home needs. You will have to evaluate if your home is getting enough natural light energy. Basically, you want to maximize natural light (from the sun) energy in your home because it is the most balanced source of lighting. Therefore, there is the need to plan on a good location for the various rooms to enable the maximum penetration of sunlight.
However, because of winter seasons or cloudy days, there is the need to invest in a quality lighting system. A visit to a reputable electrical and lighting installation business can enable you to install a good lighting system that provides energy-efficient full-spectrum light.
The electrical company can also advise you on the best position to put the lighting system and controls. It is advisable to invest in a lighting system that conserves energy and has good controls to enable you to choose the best brightness and intensity which is favorable for working.
Choosing a Good Home Layout
Compromising on the layout of the home can easily reduce th value of the home and affect any customized feature that you would like implemented. The design of the layout should be standard and enable you to furnish the rooms according to your preferences. You need to have spacious rooms and all furniture used should be properly spaced. Additionally, the placement of the furniture should be enhanced so that you are able to personalize the interior décor to match the theme of the home.
You should also never compromise your health and safety. Ensure that the layout meets all the necessary standards to promote healthy and safe conditions. It is also important to consider the safety of the kids too. Kids can be mischievous and thus to prevent them from encountering any dangers while at home, you need to ensure that all safety and health standards are met. This should include the health of pets if you keep any.
Therefore, the layout should be designed in an organized manner.
Deciding on a Good Painting
The color of your home should be designed to help improve the overall look of the entire house. Colors usually inspire and this can result in increased value of the home. A good painting business can help you to choose and design the best color to paint your house according to your preferences. In most cases use a hue that produces a minimalistic effect and matches the theme of the accent of the interior décor perfectly.
You could undertake to test different hues to establish the suitability of the different colors with the home design that you will be rolling in your new home. You may decide to experiment with different color variations as you seek to find the optimal hue that will appropriately make you home have a charming aesthetical appeal.
Consider Modern Designed Furniture
The homer should be furnished with modern designed furniture and accessories that are timeless and unique appealing. The styles of the furniture should naturally complement the design and interior décor of the home. The importance of suing timeless furniture ensures that the style of the furniture lasts for ages without becoming outdated hence you wouldn't have to worry about the huge expenses involved in the purchase of furniture.
It would be imperative to seek the services of an interior designer to help you in the customization of the interior décor. Let the interior design advice you of the decorations, accessories and the styles of modern furniture that will help advance your modern lifestyles with increased convenience. When you have settled on a unique set of furniture, use a single theme focusing on several focal points to create a stunning and artistic modern-themed home décor.
Plan on a Landscaping Design and Outdoor Décor
Your custom home design can never be complete without personalization of the outdoor décor. You need to ensure that the exterior décor is magnificent and compelling. You need to creatively use an elegant landscaping design that has been tailored to suit the personalized features of the home. It is important to have a unique landscaping style that has been styled by professional and experienced designers who can creatively tailor the landscape design to match the model and features of the home. The landscape project should be themed in attractive styles that require low maintenance. Another important consideration is to use high-quality accessories and artwork that require little maintenance and are versatile and adaptable to the harsh outdoor weather conditions.
The landscape design should emphasize the use of plants and flowers that are drought resistant and require minimal care and maintenance. It is also important to give attention to the focal point of the outdoor décor such as the entranceways and ensure that they are optimally decorated and adorned with pot flowers and other outdoor décor accessories. The landscape design should also be tailored to enhance the view of magnificent and scenic features. It also should include a specific place for outdoor recreation as well as a spot that can be used by guests for outdoor relaxation.
Choosing Reputable Tradesmen
Choose a reputable company that will help you in designing and planning the building or in designing any renovations needed to make your home comfortable for living. Getting the correct advice can help you to come up with a design, which is modern and attractive to potential buyers. Therefore you need to work with licensed and professional tradesmen who have experienced in the design and planning of various home installations and will help you to save cost by suing reliable and high-quality materials. For instance, the advice of qualified electricians on how to make your home energy is important to ensure that you are able to reduce energy expenses hence save cost.