Tips for Successful Investment in the Property Market of Hong Kong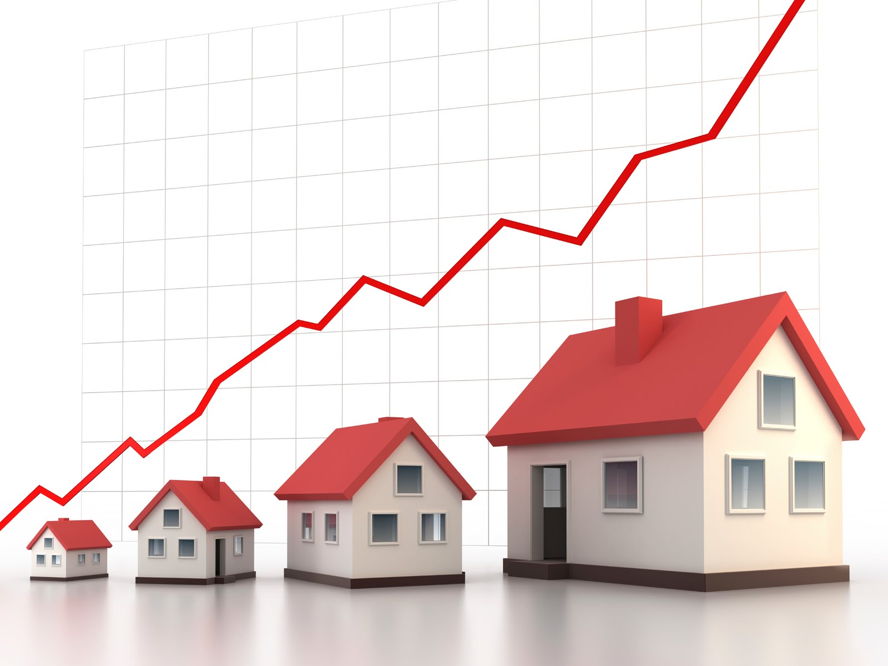 The Real estate industry in Hong Kong offers a very profitable market for property investment that potential investors should be looking forward to especially at a time like today when the industry is experiencing a high growth rate. Yet, many investors still do not know the essentials of an ideal property investment. A property investment that one may consider ideal could be the worst investment decision that one has ever made. This is the reason why investors are usually advised to seek the services of professional realtors before making an investment decision.
Investors across the globe know the benefits of real estate investment as a tool for generating substantial income and creating wealth. Additionally, in most countries, the investment usually attracts significant tax holidays that enable the investors to maximize their returns on investment. The real estate industry of Hong Kong is no exception. Yet, it should be noted that investment in the industry is not for the meek. Even though the success rate is fair across the globe, not every investor can succeed in the industry. The whole process of securing a prime land for property development, the construction of the property, the marketing of the property as well as the transfer of the property requires careful planning of finances and excellent management and coordination of all the processes and activities that will be needed in the different stages. All these tasks are overwhelming and thus the entire investment might seem unfavorable to most would-be investors in Hong Kong.
The investment requires resilience and good planning so that you can be in a position to reap maximum benefits. Real estate investment is a long-term investment that requires one to make sound decisions.
It can be quite challenging to realize success in real estate investments. This is because each day investors are faced with uncertainties in their investments such as unexpected expenses, harsh investment opportunity, and economic downturns, just to name a few. All these uncertainties situations can crumble your investment plans and lead to losses in investment.
The situation may get out of control if you know little about accounting and taxation and thus getting out of debts becomes more challenging and stressful. When you're drowning in the money that you owe, getting a grasp of how to most efficiently meet the demands of you repayment plans isn't always as easy as it seems.
This is the main reason why investors in Toronto are always advised to seek services of professional realtors to help them manage their investment portfolios.
Essential Considerations to Pay Attention to While Investing
Property Investment Should Yield Good Returns
One fact that is indisputable is the fact that real estate investment requires huge funding. This means that an investor should be able to realize a good profit in the long run. However, in instances when one acquires property that does not yield any returns but requires huge funds to cater for expenses, then the investors didn't invest, but just acquired property.
As investors, your ultimate objective is to make good returns as well as grow the equity of the property. Therefore, it is important for you to ensure that you have a clear strategy that guides your investment. You need to ensure that the investment is sounded through close monitoring and reporting. Moreover, you need to minimize the expenses involved in cutting down any unnecessary expenses.
Property Usually Depreciates with Time
Many investors usually overlook depreciation of property. Property that may seem more attractive and perfect today may become outdated in the next 5-10 years. As property depreciates, it may require more money for renovations and other expenses, and it may be unattractive to people looking forward to leasing or rent the property. Therefore, careful planning is ideal to save money need for future renovations as well as maximizing returns when the property is still attractive. You necessarily do not need to strain your financing options by sourcing additional credit to finance renovations. Instead, learn to save the income that you generate from the property.
Make Good Evaluation of the Economy of the Place
Profitable real estate investment largely depends on the overall economy of the regions that you are making your investment. You need to analyze and determine how supportive the economy is and its likelihood of future growth. A vibrant economy is critical in ensuring that the property yield better returns on investment as well as increasing the equity. Positive triggers of economic growth such as government policies on improving infrastructure, significant employment rates, optimal business environment etc will enable the property to produce better long-term returns. Therefore you will have to evaluate the implications of the economy on the overall investment and choose to invest in locations that promise good economic growth and prosperity.
Renovate Property Wisely
Any property that needs renovations should not use more funds than what is budgeted for. It is also advisable to make renovations and repairs that are durable and will last longer without the need for more repairs or renovations
You could also to choose to make any remodels that might helps in reducing the monthly maintenance of the property. However, always ensure that you keep the total costs involved at their minimum. This is because if you keep the costs low, you won't raise the lease, rental fees, or resale prices, hence your property will be attractive to tenants and potential buyers.
You also should strongly consider becoming a DIY investor. I this case, you will be able to minimize the expenses incurred due to the ability execute your own renovation project cheaply as opposed to having to hire scores of experts to handle various renovations activities which are quite expensive in the long-run.
Exercise Patience in Investment
Real estate investing in any part of Hong Kong should be considered a long-term business prospect, especially since the market has been recording and is still recording significant growth. Additionally, you need to know that the property market of Hong Kong is cyclical in nature, therefore, you should be prepared for both positive and negative cycles of the market. During positive cycles, the market will record significant growth which maximizes returns on investment and improves the growth of equity; negative cycles are characterized by a slump in the market which will see prices of property market affected considerably as the value of the property shrinks. Therefore, you will need to be patient as your property appreciates in value while you finance your mortgages and other credit facilities.
In addition, you will need to exercise patience when looking for the perfect property to buy. Haste may make you buy a property at higher prices or you may fail to buy a property that is ideal for your needs. Always wait for the best deal to arrive.
Keep all Credits on Check
Debts always have a way of derailing the positive progress of projects. You need to learn how to control your debts through proper management of your finances. In additions, you need to adhere to your repayment schedules but ensuring that you are not late in making your repayment. Also, you need to refrain from taking further credit or from running to financier every time you face a situation that requires time. External financing usually attracts interest rates and other charges/ fees can tremendously result to the reduction of profitability because of the total costs of the debts. The ability to save when the property is under a positive cycle which helps in maximizing returns can help cushion the investment from future risks that may require further injection of funds to manage your asset or acquire new ones,
It is always advisable to keep all mortgages and credit facilities at their minimum. Obtaining large finances could lead to a troubled investment if the returns that you get are insufficient to repay the loan or during real estate bubbles or negative market cycles.
Ensure that the Property is Profitable
Apart from repaying the finances that you have obtained to purchase a property, you need to realize that you will also be paying for other operating overheads such as maintenance expenses. It is, therefore, paramount to ensure that the property that you invest in is profitable at the end of the day when you have deducted the total deductions.
The property should have the ability to generate positive cash flows and at the end of a financial period, there should be better returns. Moreover, the equity of the property should grow over time. It is important to develop a monitoring strategy that helps you to determine how the property is performing in the market at different stages of its lifecycle. You should be able to determine the best time to flip the asset as well as the ideal time to invest in anther asset.
Mitigate Risks
Prevalent risks limit the growth of the investment and also de-motivate savers from investing their money. There is no much that investors can do to contain risks because they are largely unpredictable. The best strategy that an investor can take is to mitigate the risks involved. You need top evaluate each asset according to its corresponding risk prevalent and come up with sober ways to mitigating the risk while emphasizing on the stability of the value of the investment at the present market. Whatever approach you decide to undertake, it is necessary that you involve experts in the field to enable you to tackle the risks posed by developing better ways of investing such as using the phasing technique for your investment.
Invest in One Line of Property Investment at a Time
This is an advice, which suits first-time investors. Generally, property investment has various categories such as commercial investment, residential etc. All these categories operate differently and have different needs and expenses. It is ideal for an investor to focus on one line of investment and gain the necessary experiences before branching out to others.
Becoming an expert in a certain field helps to increase the returns that you can reap from the investment because you have been empowered with the ability to experiments sound investment strategies. You are also in a position to determine the best time for investment and the best time to call it quits.
Ensure that Property is Protected
The property that you acquire should be protected against any risks that may occur. An investor should consider insuring property against any perils or hazards that may result in property destructions. An insurance cover may appear costly and thus reduce the returns generated by the property, but insurance helps to cushion the assets from potential losses that may occur at any time.
Moreover, another pertinent risk that one should consider involves lawsuits. Real estate property is usually exposed to various lawsuits and it is important for an investor to ensure that he protects his investment against lawsuits. Due diligence should be observed when buying property. In addition, it is necessary to separate investment so that when an investment is involved in a lawsuit, it does not affect other properties.
Consider Safety and Environmental Concerns
The property will attract reliable tenants if it is located in a safe place and is free from environmental hazards. Therefore, it is necessary for a property owner to ensure that he fixes environmental problems such as waste disposal as well as install security measures to ensure that the property is in a perfect condition to attract clients.
General attributes of successful real estate investors
Be passionate on Your Investment
Real estate investment is prone to many challenges that may make an investor de-motivated. If one loses passion because of the challenges faced, there is the likelihood that one may lose focus on the investment and thus disregard some important elements that could change the present situations and lead to increased cash flows.
You need to feel that real estate property is part of your life and that you are committed to sustaining your livelihood through investment in the market. Additionally, you need to reenergize yourself whenever you face challenges or setbacks that may try to derails your progress or change your mind about the investment. Always take heart and work on becoming the best.
Be a Risk Taker
Every profitable investment attracts a proportionate share of risk. Real estate investment has its share too. Borrowing funds to make and investment is a matter of risk and it will work out for an investor who is bond enough to turn the risks into profits eventually. Moreover, using your saving as the starting equity for an investment entails risks taking too. This means that you need to take risks and have the ability to turn those risks into profitable opportunities. Being risk averse or shying from risks may seem desirable, but there is no way that you are going to create wealth if you are too afraid of even taking the slightest risks. However, to be on the safe side, you need to take calculative risks. These are the risks that you take after cleanly monitoring and determining the worst—case scenarios in comparison with the best-case scenarios. Such risks usually have a higher success rate and can help you to become a successful investor.
Learn to Outsource Professionals Advice
An investor can overcome challenges in property investments by outsourcing the services of professionals before making various decisions. For instance, a professional realtor can help an investor to choose a suitable property to invest in as well as handle negotiations in a way that could help one cut the costs of acquiring the property and other expenses involved. Moreover, financing advice should be obtained from professional financial advisers/ institutions so that one can make wise decisions. The same applies to other areas like repairs and renovations, which too need to be outsourced from experts in the field.
Find Ways of Affording the Property
If you are motivated in acquiring property, you should think of ways to afford it. For instance, you could take a mortgage to but a property and rent a room or two so that you can be in a position to manage on repaying the mortgage.
Additionally, you need to learn how to rollover the returns that you generate from your investment. Instead of spending all the returns on personal expense you need to roll them back to expand your investment. However, it is also important that you consider diversifying your investment when making the rollovers so that you can be able to spread risks. Having all your eggs in one basket could be disastrous in the event that a disaster strikes.
Be Motivated by Financial Freedom
Property investment is one of the best strategies to achieve financial freedom if done in the right way. Successful investors usually aspire to lead a wonderful lifestyle complete of financial stress and this is what usually motivates them to invest and reinvest. Motivation will help you choose the right path that can help you attain financial freedom within a short time.