The Top 5 Things You Need To Know When Renting An Apartment In Hong Kong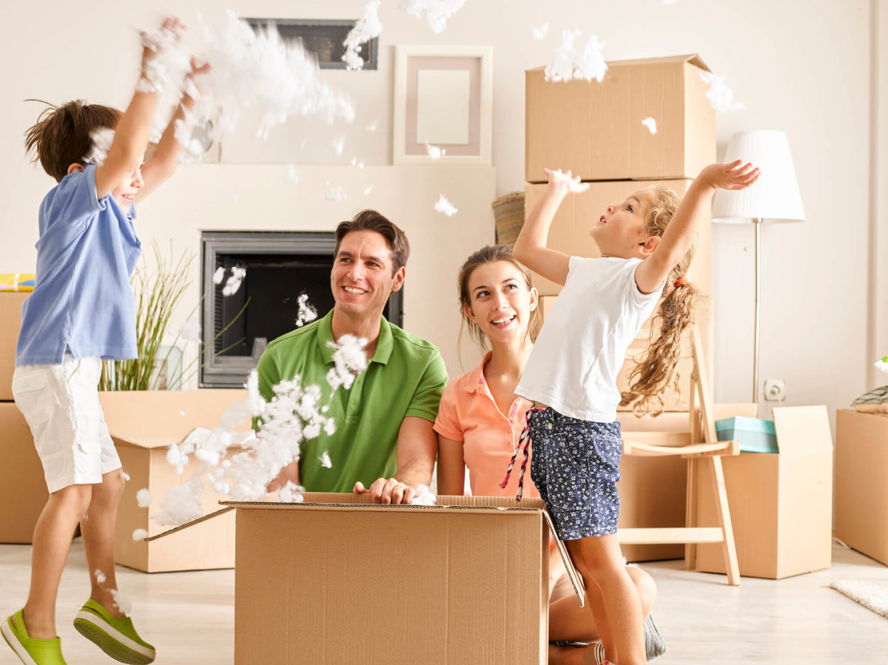 Though moving to a new apartment and a new city can be very exciting, finding a good one to rent can often be quite daunting. Finding a home anywhere is usually not an easy task. We've all been there. It can be overwhelming, exasperating and disheartening when the search for that perfect dream home seems to be so out of reach. Our aim is to help you find your dream apartment with as little headache and worries as possible and there are certain things you can do to make the process run a lot smoother.
Our experience in the real estate industry over the years has taught us that there are certain things you should always do when renting an apartment in Hong Kong. We have compiled the top 5 things you need to know before signing your name on the dotted line and here they are! These are the top five things to remember during your hunt for the perfect apartment in our beloved city of Hong Kong:
Narrowing down the location!
Location, location, location! A phrase that we hear repeatedly when it comes to locating prime real estate. The number of times you probably hear that location is everything when it comes to real estate should be no news to you. After all, it's all about that prime location, even if the concept might seem so obvious. Before you embark on your search, it's crucial to first consider the areas and neighbourhoods in Hong Kong that you actually want to live in. Without a clear idea, it's easy to overwhelm yourself with the limitless options. Furthermore, you will only waste precious time looking in areas that you don't even wish to live in. Hong Kong may be small and dense, but every district and neighbourhood has its own distinct set of features with pros and cons that sets it apart from the rest. What sums up as an ideal place of living for one person is not necessarily true for another, which is why it is so important to first figure out what you are seeking for in a dream neighbourhood. Are you a night owl that craves convenience and a vibrant nightlife? Are you someone who puts a high priority on serenity and quiet residential living? Do you have children to consider? Are you a young, single business professional? Do you want to immerse yourself in local or expat culture? Do you mind commuting a further distance? What is your lifestyle like? Are you in to nature and are seeking to live in an area that provides these benefits? Are you a true city dweller who wants to be in the center of all the bright lights and flashing excitement?
Having self-awareness for who you are will help pinpoint what you want and are searching for. By doing so, you can effectively narrow down your options in deciding which neighbourhoods you most gravitate towards. If you value being close to work, then living in far distance from your area of work will not benefit you in any way. If you value being close to nature and don't mind the commute, then a place farther from the city center could be a choice option. The point here is to figure out what your top values are, whether it is convenience, comfort, a laid-back lifestyle, or some other factor that ranks high on your priority list. The more focused you get on what you want, the easier it is to narrow down a few districts and neighbourhoods to start searching for an apartment. The key is be as targeted as possible in your search, both to save time and energy. After all, apartment hunting can be very exhausting especially if you have a full-time job or other commitments on the side. An great way to figure out what you want is to be descriptive about your persona. Who are you? What are your likes and dislikes? Rank these factors on a scale of most important to the least important, and you are already on your way to a good start.
Let's say for example that convenience to work and friends is your ultimate priority. In this case, you should think about transportation and how accessible the each neighbourhood is in helping you achieve your ultimate goals. If your work is in Central and the majority of your friends live in the area, then it wouldn't make much sense to search for homes in the New Territories or the outlying islands such as Lamma, Lantau, or Discovery Bay. Sure, you will save a fair amount on rent and have a much more relaxed style of living, but is this a sacrifice you are wiling to make if convenience and having a social life are your ultimate goals - goals that rank the highest on your list of priorities? It's not that the commute is impossible (let's face it, Hong Kong is small), but you should consider that you will be commuting day in and day out, which after a while could get exhausting if you are not fully prepared for it. You don't want to get stuck in a lease contract that you end up stressfully trying to get out of later down the road.
Remember, where you live (neighbourhood-wise) can be just as important, if at times, not more important than the actual home you live in. Some people end up choosing one over the other, only to later realize that they have a hard time accepting certain aspects which end up causing them more stress. Better do your homework early, deal with a little bit of stress, than have to try to wrangle your way out of a lease you are not fully happy with.
Choose wisely between furnished or unfurnished
There are many types of apartments in Hong Kong. Of course, you have the traditionally unfurnished apartments and then there are the furnished, and sometimes also serviced apartments. All of these options are popular in Hong Kong, and when considering apartments to rent, you should decide whether you will go for the furnished or unfurnished kind. Do you like to design and own your own space? Furnished is probably not the right choice for you. A furnished apartment provides limited options for you can make the space your home. Unfurnished would be the wiser option in this case, where you can design and decorate according to your preferences (along with the landlord's approval). If you don't want to headache of buying and moving in your own furniture, then a furnished apartment would be a good option for you. A furnished apartment provides convenience, for those who don't feel the need to design and decorate according to their likes and dislikes. If you simply need a space to live in, and don't want to spend the money and worries on buying and moving in your own furniture, it's definitely the better option.
Serviced apartments in Hong Kong are all furnished, and all you have to do is move your belongings in. Of course, there is a price factor when it comes to choosing between furnished and unfurnished. Furnished apartments and serviced apartments are generally more expensive than their unfurnished counterparts. Its necessary to weigh out all your options to decided which you will consider when apartment hunting.
Another factor to consider is if you have pets, because most furnished and serviced apartments do not allow pets. Those who do, which are a dime a dozen in Hong Kong will come with a fairly hefty pet deposit fee. When you are searching for a home, make sure to tell your real estate agent whether you have pets or are considering getting one. This will narrow down your options significantly, but you should never try to sneak in a pet without letting the landlord know.
Size is not necessarily the most important criteria
One of the biggest complaints that Hong Kong residents have is the issue of size in Hong Kong apartments. This is something that is not going to miraculously change. Hong Kong is a vibrantly exciting city to live in, but with every great thing comes with it some negative components. In Hong Kong, some apartments can run small…really small, and there's just the reality we all have to face if we want to live in Hong Kong. Especially for Hong Kong newbies that relocate from overseas, the sudden collapse in the size of their homes can be quite an adjustment. Not to mention, Hong Kong is one of the most expensive places for real estate property in the entire world. Not only are we paying significantly more for smaller sized apartments, we also have to learn to lower our expectations. You need to stop comparing the place you lived in in New York City, Los Angeles, or other overseas location to Hong Kong because they are of a completely different species. If you cannot adjust and lower your expectations, you will have a truly hard time finding a home in Hong Kong.
While all this might seem depressing, we do have good news. Small doesn't always equate to bad. There are plenty of small-spaced apartments that are designed and furnished very beautifully. It's about learning how to live large even if you are in a small space. and we have some pointers for you! Luckily, where there are problems, there are solutions! Although the lack of sizeable housing makes this city one of the least friendly compared to its global real estate counterparts, it is not impossible to create a comfortable space of tranquility where one can call "Home". Just because you have to drastically downsize your square footage does not mean that you must live less comfortably or stylishly. Great design come in all shapes and sizes. All it takes is a mental gear change in learning how to make smarter choices for even the most lilliputian flats.
Do check out our article "How To Live Large Anywhere (Even If You Have A Small Living Space) ; where we talk about all the tricks and inspirations that you can use to help declutter your life and achieve a minimalistic lifestyle that is workable with any kind of space, large or small.
Having a small space is not necessarily a negative. So many people focus only on the square footage and the numbers when apartment hunting, immediately writing off apartments that they consider too small. This can be a mistake because often times the numbers don't necessarily mean that an apartment is not a choice candidate. The square footage of an apartment is not the be all and end all component, rather, it's the layout and design that makes differentiates the good from the bad. Similarly in Hong Kong, there are a number of quality apartments that are located in older buildings which people often neglect to consider. Just because a building is old does not mean that the apartment is not live-able. A lot of these apartments have been refurbished and made anew again, and often designed in creative and intelligent ways that make use of its space at its maximum potential.
The point here is that you should not focus on the numbers, so much as the apartment itself. If you do, you will inadvertently miss a great deal of quality apartments. An apartment that looks good on paper doesn't always mean it's the best, and vice versa.
Always visit in person if possible!
This might sound obvious, but always makes sure you visit the apartment in person before signing any lease contracts if you can. It's surprising how many people commit themselves to one year, two year lease contracts without ever viewing the apartment themselves. There are a number of problems you might find yourself faced with if you do this. First, you might get stuck in an apartment you don't even like once you start living there. Getting in to an apartment is easy, but getting out is the entirely opposite once the papers are signed. Depending on how lenient your landlord is, you can find yourself with a huge problem on your hands if you sign without first viewing.
Photos and even videos listed online can be deceiving, and they don't always portray the apartment as it is. Many photos online are rendered to make the listings appear bigger and more attractive, so never judge the space by photo alone. The best thing to do is visit the space with your own eyes on different occasions. We always advise people two visit apartments and neighbourhoods more than once, and at different times of the day to get a feel for what it's like to actually live there. What you miss on the first visit, you might pick up the second and third visit. What seemed to be the dream apartment when you are full of adrenaline the first time might not necessarily be the case after you visit it a few more times. You might notice that the neighbourhood is too noisy for your lifestyle, or perhaps there's irritating construction sounds during the day, or the neighbours are really loud in the surrounding apartments. Any of these things can be a deal-breaker, which is why it's crucial to visit the apartments in questions in person to carefully analyze if you can live there. Leasing an apartment is not the same as buying an outfit. It's a commitment and you can't just return it when you find that it's not the right fit. Better that you spend a little more time invested during the apartment search to visit each place than to jump on the first potential place you see online.
As the common but true saying goes, "Better safe than sorry!"
Consider your finances carefully
As we have pointed out already, a sad but true fact; Hong Kong rental prices are one of the highest in the world so you need to consider your finances and make a carefully weighted decision on how much you are willing to spend per month. Living in Hong Kong is expensive, especially if you are to live alone.
It could be worth exploring the option of sharing a living space with other people, which is something that a lot of people, both locals and expats do in this city. It significantly cuts down the cost of your rent while allowing you to live in a bigger and nicer place.
Setting a budget is something you need to do right from the get-go. Consider how much you can afford to pay and focus your search according to your budget. Though you may be forced to compromise on certain aspects, such as a bigger apartment or a better neighbourhood, always make sure it's worth spending the extra money. Always make sure it's something that you can actually afford for the length of your lease contract. You also have to consider the other fees that are not included in the rent price, such as utility and management fees. On top of that, you are also liable to pay a minimum of two months rent as a security deposit, plus the first month's rent. Therefore, when considering which apartment to sign a lease contract, you need to carefully weight out your finances to see what is most feasible for your budget. People make the mistake of only considering the price of the rent, but neglecting to calculate all of the other expenses like utility, management fees, security deposits, and in some cases, pet security deposits.
If we have piqued your interest, do feel welcome to contact our team at Engel & Volkers for more detailed information and viewings of the luxury homes for sale and rental. Engel & Voelkers are the leading experts in featuring real estate properties in the best areas of Hong Kong. We assure you that you will find your ideal dream home with our help.