Understanding Mortgage Financing and How it Affects Property Investment in Hong Kong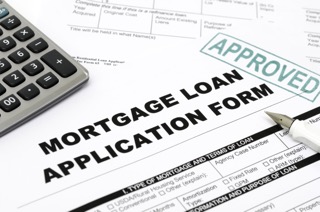 While the average person in may have expressed their interests and taken the necessary steps to invest in a dream home, many first-time homebuyers in Hong Kong are still struggling with the prospect of financing their dream home through mortgage loans. However, the sad situation is occasioned when a person is unable to meet the 30% down payment threshold set for mortgage financing because of the soaring prices of property in real estate and the increments of other expenses associated with homeownership such as taxes, government stamp duty, solicitor fees, agent commission etc. Generally, 10% is the minimum deposit percentage (3% paid during the signing of the provisional purchase and sales agreement and 7% upon signing of the formal purchase and sales agreement later after two weeks), but such a small deposit will require you to provide an extra premium to the Hong Kong Mortgage Corporation Limited along with a proof that you have the ability to repay the mortgage finance advanced; this is applicable to people who purchase homes that whose value is HK$4 million or less. It is difficult to find a good home priced at that amount unless you want to buy a studio apartment or a one-bedroom home which may not be ideal for a family unit. However, you still can negotiate a middle ground and get an exclusive offer to pay 20% down payment but this will also require you to provide an insurance cover as well as proof of sustainable income. Therefore most home buyers usually find that the 30% down payment is a bit friendlier. However, as the property prices in Hong Kong rapidly rise, the down payment amount becomes increasingly too expensive to afford hence making it difficult for common citizens to afford to purchase a perfect property.
It is true that lenders may turn down your requests for a mortgage loan based on your inability to raise the 30% down payment required before your mortgage application is processed. However, even if you cannot raise the minimum deposit needed, you should not worry because you still can secure a good mortgage finance to help in investing in your dream home. It is possible for you to invest in your dream home by obtaining mortgage insurance.
The Hong Kong real estate market is booming and many people are looking forward to investing in different parts of the country. However, before making the decision to invest, there is the need for you to understand everything pertaining to mortgages, the repayment patterns and other costs that may be involved. It is strongly advisable not to commit yourself to investing in a home if you do not have the ability to repay the mortgage. Simply, you need to afford the home. Across the globe, there are several instances of people who later had to forfeit their down payment and have their homes subject to foreclosures simply because they could afford to finance the scheduled repayments. It doesn't matter how cheap the monthly repayments may seem. You need to realize the future interest rates are subject to changes and any increase will definitely have a major impact on your ability to service the mortgage. Let's for instance look at the recent example where potential homeowners had to forfeit the down payment because of increase of the interest rates charged hence a rise in the total amount of repayments that one has to make monthly. The case involved five buyers of flats at Novum West from Henderson Land (0012) who were purchasing either studio apartment or one-bedroom house priced from HK$5.99 million to $HK8.13 million. The total price of the 5 homes was valued at HK$33.6 million and the buyers paid a deposit of 5% which is equivalent to HK$1.68 million. Meanwhile, the Hong Kong Mortgage Corporation raised mortgage insurance charges in response to the new round of mortgage, tightening measures announced by the Hong Kong Monetary Authority. This meant an increase in the payments and the buyers resulted to forfeiting their deposits. In most cases, authorities will certainly try to impose severe guidelines in the instances when they discover that buyers are being allowed to pay paper-thin deposits. This is done mostly to cushion the property market from real estate bubbles which are mostly promoted by the provision of cheap housing to people who can afford to purchase homes in the first place.
'House of Cards'
Consider another scenario in 2007-2008, in the United States of America that involved former US president Bill Clinton and his quest to expand homeownership rate especially to the poor citizens, made him to promote paper-thin down payments and he personally pushed for ways that could influence lenders to provide mortgage loans to first-time buyers and poor people who had very shaky and unsteady incomes or financing options. From the very word go, the homeownership project was incubated out of good will. Of course, President Clinton must have had good intentions of providing homes to the poor citizens of America by increasing the national homeownership rate. But he was making one big mistake. By influencing lenders to provide mortgages against cheap deposits, he was clearly eroding the set lending standards that must at all times be regulated and safeguarded by capable bodies such as the Hong Kong Mortgage Corporation Limited that regulates mortgage lending in Hong Kong. So when President Clinton promoted cheap housing requiring very shallow down payment for people to secure the home, he obviously increased the demand for homes. Who wouldn't want to own a home anyway? However, his measures came to haunt him later because his initiative came to become one of the factors that contributed to the real estate bubble in America and consequently it became a significant contributor to the financial crisis that hit the US and was also experienced globally. Apparently, when he did promote the acquisition of cheap homes, the demand for homeownership increased rapidly. This pushed the prices of homes way beyond the scope. The real estate market in America then became hot and too attractive and investors sunk million of dollars into real estate investment. The high prices had a huge implication to those who had made deposits to acquire homes because they couldn't afford to finance their mortgage repayments with the rapid increase in home prices. As a result, there was a massive wave of defaults by the same people which led to the ultimate crash of the US property market. The market crash led to a devastating wave of foreclosures that drove most of the homeowners, some who even had secured their homes prior to the vouching of President Clinton but were still financing their mortgages, out of their homes. The devastating impact of this wave of foreclosures and the ultimate crash of the market significantly contributed to the US financial crisis of 2008, which had a global impact that was felt even here in Hong Kong. Of course, we can all say that even though President Clinton had a good initiative behind his conscience, he was uniquely guided by motivation blindness which led him to promote homeownership to people who should have big given the opportunity to buy homes in the first place.
These are the reasons why you should never jump to buy a property when it is apparent that you can't afford to finance the property. You'd rather rent and invest the deposit that you have in another profitable venture. Homeownership should be an investment for those who have the ability to finance the venture. Although the minimum deposit is 10%, you'd be in a better position if you could pay at least 25%-30%. Mind you, paying a higher deposit such as 30% is quite beneficial because it enables you to obtain mortgage financing which attracts relatively lower interest rates than if you made a deposit of 20%. Remember that interest rates ultimately increase the total costs of purchasing the home and hence you should try to seek financing which attracts lower interest rates. This doesn't mean that you should not be motivated to purchase property in the hot Hong Kong property market. Let's examine some options that could help you own a home in Hong Kong today.
Understanding Mortgage Insurance
Mortgage insurance is typically required by lenders to help you in qualifying for a mortgage financing by only making a minimum initial down payment of 10% of the value of the home you want to invest in. This is a good strategy to help you invest in your dream home early without having to wait for long to save the 30% down payment required. The mortgage insurance is what is typically known as premium payments that are should be provided to the Hong Kong Mortgage Corporation Limited.
The most exciting thing about mortgage insurance is the fact that in not only helps you to secure the financing needed, but you will still enjoy the same interest rate with those who were able to secure the required down payment of 30%. This means that you will be in a position to invest in Hong Kong real estate without having to strain in making the payments.
A mortgage insurance also commonly referred to as mortgage loan insurance or mortgage default insurance is required by your lender to help protect them from any event which might lead to your mortgage default or other losses such as foreclosures. Some lender will secure the mortgage insurance for you by paying the premium payments required and eventually pass the costs of the premiums to your mortgage payment. You may choose to pay off the mortgage insurance costs in one lump or alternatively have the premiums distributed in your monthly mortgage repayments. If the mortgage insurance payments are distributed in your mortgage repayments, then you will repay your mortgage for more months to cover the total costs involved. Overall, it makes it affordable for you to invest in your dream home making it possible to be part of the Toronto real estate.
Determining the Cost of Mortgage Insurance
The mortgage insurance amount is usually determined by the actual price of the mortgage finance that you have applied for and the amount of initial mortgage down payments that you are able to rise.
It is important not to confuse mortgage insurance with other types of insurance which are associated with mortgages such as the mortgage life insurance which is obtained to cover the homeowner in the event of his/her death.
It is, therefore, advisable for you to consult with your lender or to seek the services of a mortgage professional to help you get a better understanding of the mortgage insurance coverage and to decide which coverage will be more appropriate to suit your mortgage needs.
It is imperative that you consider securing a mortgage insurance to help you to qualify for a mortgage loan for you home if you do not have the 30% down payment required. This makes it easy for you to invest in your dream home in Hong Kong.
Types of Mortgage Financing Common in the Real Estate Industry
Real estate investment requires a lot of financing for an investor to secure the property that he/she desires. Therefore, it is not possible for common investors to be able to raise the funds needed for a profitable property investment without approaching lenders.
However, it is important for an investor to clearly understand the various financing option available so that one can choose the type that will cater fully for the investment while attracting favorable repayment rates. As a potential homeowner, you need to determine the most applicable mortgage financing option that will be beneficial to your investment. You need to determine the suitability of the finance. This means that your first step is to outline your plan of what home you really want. Here are some questions that could help you make a decision of the finance that you need for your home ownership project.
Do you need to purchase a home that has already been constructed?

Do you intend to secure land and develop your own home?
What costs will you save by developing you own as opposed to buying a finished one?
What extra charges are incurred in obtaining finances to purchase an already built home?
Are there any extra charges incurred in initiating your own construction project?
Do you have any personal preferences that you'd love to be deployed in customizing your home?
Does the completed home sold in a market meet the quality standards?
These questions can help in making the right decisions about your future homeownership strategies and hence guide you to seek the best mortgage fiancé that is sustainable for your homeownership project.
The mortgage financing options available in Hong Kong include:
Construction Credit or Loan
This type of financing is availed to investors who are developing property. The financing may be made available in bits while the construction is in progressing and upon completion of the construction project, the loan is converted to a mortgage to be paid in bits.
This credit financing is suitable if you have made a decision to construct your own home. Foremost, before you decide using this option, it is critical that you evaluate the total costs that you will incur in your project. This means that you need to engage developers, designers, engineers, regulating authorities etc so that you can evaluate the total amount needed. However, the advantage here is that the loan is provided in bits, which makes it clear that you will still obtain the amount needed to finance the project. However, remember that knowing the totals costs that will be incurred is suitable to help you know for certain if the undertaking it worth. Remember that at the end of the day, you will still be required to repay the mortgage. So you shouldn't be overwhelmed because you can obtain the finance to build your dream home and end up in huge debts just because you failed to make a good calculation that was required.
This is a type of credit whereby a homeowner uses the real equity of the real estate property as collateral to acquire additional financing for home renovations. At times investors use it to purchase another home. The equity of the home is usually the difference between the present value of the home and the debt that is yet to be paid for the property i.e. the market price of the home minus the total amount of mortgage repayments that you are yet to be paid.
This type of financing is appropriate if you already have another home or property and you have repaid almost the entire mortgage. For instance, if your home has a current market value of HK$10 million (of course the remaining mortgage repayment are subject to future interest rate changes, so they could be more or less) and the total amount of mortgage repayment that you should amount to around HK$2 million, then you current home equity is HK$8 million. This means that you can obtain finance equivalent to HK$8 million which you could use to purchase another property.
The home equity loan is popular because it is the easiest to obtain since you collateralize your present home thus your risk of default is very low and lender will certainly be willing to provide the loan at extremely competitive and cheap interest rates as opposed to the rates that could have been applied had you opted to secure a personal loan using the same house as a collateral. However, it is advisable that you should never take a home equity loan to finance your personal expenses. Let the loans be used for real estate investment purposes only.
Remember, you still can obtain a small home equity loan to make renovation that adds value if you are looking forward to selling the house for a good profit. for instance from our above example, if you have a buyer who is ready to purchase the house for let say HK$17, but the buyer insists that you need to make some structural adjustments to the house first that would costs a total of let say HK$2 million, you can obtain a small finance of the HK$2 million. The finance will help you renovate the home and thus when you add the costs of the renovations to the market value of the home which is HK$10 million to total to HK$12 million, you will finally realize that you have made a profit of HK$10 million without even calculating the profit gained from the initial purchase of the home which must have been low.
This is a type of financing which covers more than one project. The credit is popular due to the fact that it comes with a partial release provision that enables an investor to remove the lien attached to a single property separately once it is sold so that only a portion of the sales realized from the property is paid to the financier. This goes on until all property is sold.
This loan is perfect if you are a large scale investor who specializes in buying large tracts of lands; subdivides the lands into small pieces, builds home and then sells the individual parcels of property one at a time. As explained above, the finance is attractive due to the fact that after selling an individual parcel, you are not required to remit all the proceeds from the sales to clear the loan. Instead, you are able to realize profits by just paying a certain percentage of the proceeds and the remaining is your profit to the bank.
This is a type of financing which covers personal property such as furniture, which is being sold together with a real estate property. This loan is ideal for people looking to buy already furnished homes.
This finance is suitable if you have a personal preference of ultra modern home furniture, fittings and advanced consumer and electronic goods that are quite expensive to afford. Remember that owning a home is just one step and furnishing the home is another. Some furniture is too costly to afford and if you can't just wait to save money to purchase them, why not apply for such financing.
This is a type of financing which can be paid earlier than normal without attracting any penalties. There are usually situations when an earlier payment of mortgages attracts a prepayment penalty, but in this case, the borrower is never charged a penalty.
There isn't anything special with this loan because it is just like the normal mortgage except that is comes with a provision of enabling you to repay the loan in advance. One thing that you need to know is that lenders provide financing with the purpose of making a profit in the form of interest rates charged on the financing. Therefore, most of the lenders would love to discourage you from making prepayment that is paying the loan in advance because you definitely will reduce the interest rates charged and thus their profitability. Lenders discourage advance payments by penalizing any earlier payments. Yet, times may change and your income may increase suddenly, maybe you even on a bonus or ventured into a lucrative business and thus you find yourself left with more money each month hence you may consider increasing your repayment amounts so that you can complete paying the credit advanced earlier. In such situations, this mortgage credit would be beneficial. However, you need not worry because these days it is rare to find a lender in Hong Kong who penalizes prepayments.
This is a type of financing whereby the credit can be reopened and borrowed against part of what has already been paid. Therefore, if a borrower pays part of the mortgage, one is entitled to apply for a new credit with a certain limit.
The financing is suitable in the instance when you need some extra money to make some adjustments to your current home but you have not completed servicing the mortgage. It is similar to home equity in a way, but in this aces, the loan is borrowed according to the amount of repayments that you have made as well as your repayment behavior such as making timely payments.
This is not a credit but can be used as a source of financing. In a sales leaseback, a property investor sells the property to another investor with an agreement to remain in the property under a lease. Therefore, the investor gets the financing that he needs but stays as a tenant for the new property buyer.
This is common in instances where you seek to get financing to purchase another property and you want to avoid the extra charges that stem from interest rates and other expenses incurred in taking loans from the bank.
Some Final Words…
It is important for you to know that you will eventually be required to repay the financing that you obtain to purchase a real estate property. Therefore, always develop a clear plan of how you will afford to make the payment. You need to scrutinize your current income and determine how secure it is and develop a concrete option B that will safeguard you from the worst that could happen in future. For instance, you could lose your job just a few years after taking the loans and thus you might not afford to make the payments. You need to determine what you can do to solve such a situation. In conclusion, I will reiterate that you should never consider obtaining a finance to own a home if you can't afford to make payments in future.