Vista Mount Davis Apartments and Living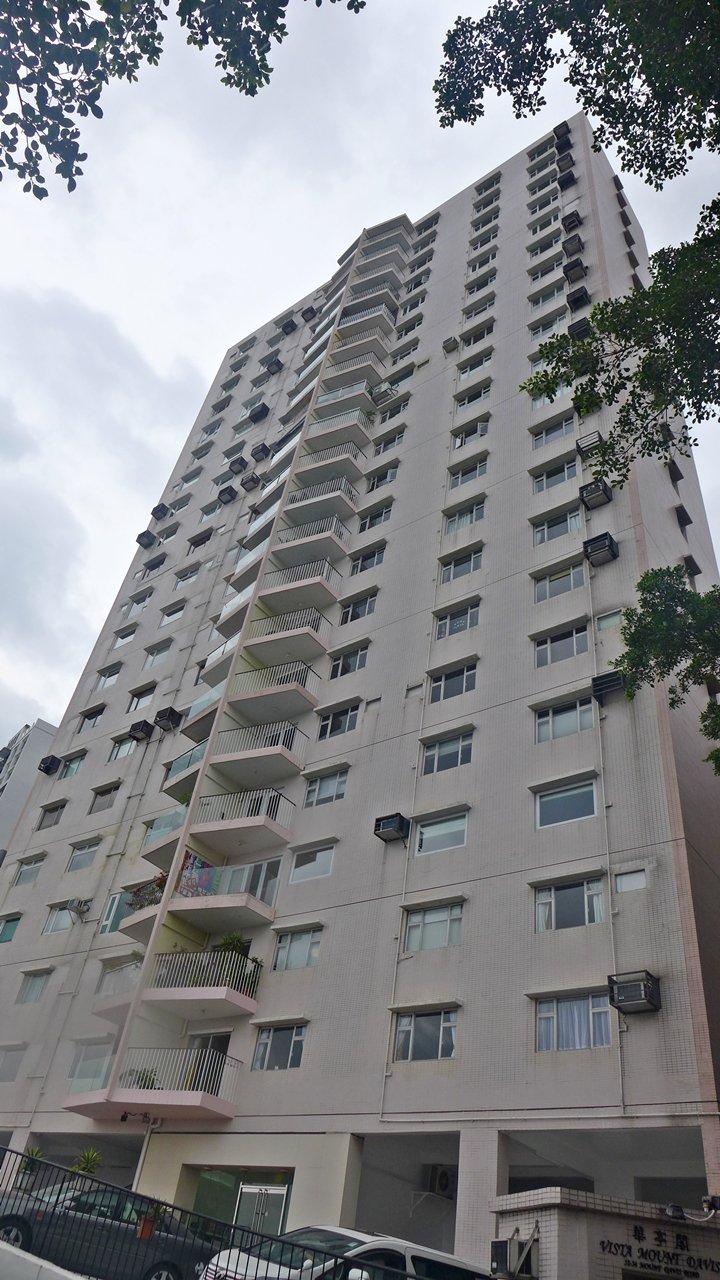 Vista Mount Davis, an alternative living experience
Vista Mount Davis is a 20-storey high rise apartment building, located in a serene and desirable part of Hong Kong. The apartments offer both sea and mountain views and are completed in 1985. From the apartment, fascinating views of the deep blue sea at the front while looking down onto the green or a lush mountain view at the rear of the apartment.
The apartment features on spacious and bright living and dining rooms that enjoy a full sea view from the huge windows. All the bedrooms are of the very good size and master bedroom with two aspect views can comfortably fit a king bed plus other furniture. Other two rooms suit double or queen beds and wardrobes. The apartment has a kitchen comes with all essential appliances and plentiful cabinets and well-maintained bathrooms. It would be useful for a laundry and storage area. For sale it is unfurnished, but it is with the living and dining room and a balcony.
Mount Davis, an area surrounding and including the westernmost hill on Hong Kong Island. Home to mostly luxury residences, Mount Davis was originally settled after the construction of Victoria Road, Hong Kong that prominent Hong Kong families have an alternative choice than living on the Peak. The summit is reached via Mt Davis Path, which comes off Mt Davis Road and Victoria Road.
Vista Mount Davis features a car park and is well served by local transportation. The property also offers convenient access to local and international schools, including the English Schools Foundation's Kennedy School and West Island School.While Kennedy Town is on the north side, the southern and western sides are mostly low-rise developments, primarily residential but also home to West Island School.
Hiking on Mount Davis Path
Mount Davis Path is a great off-road option on the western side of Hong Kong, off Victoria Rd. There are a few options here. From Victoria Rd. heading south, bear left on Mount Davis Path, just before Mt. Davis Rd. After 0.1m, where the path can go right or left, go left to head to the summit. At the 0.6 mile mark is a "shortcut", a set of stairs leading to the Jockey Club/Mount Davis Youth Hostel. At 0.85 miles, there's another fork. Bear left to go to the youth hostel, until the end of the path, at 1.25 miles, or go straight, where the path ends at the summit, at 1.27 miles. It is a steady, modest climb the whole way, but runnable.
Pokfulam
Pokfulam is a residential area on Hong Kong Island, at the western end of the Southern District. It is a valley between Victoria Peak and Mount Kellet. It is also the first site for Hong Kong's first reservoir, Pokfulam Reservoir. Pok Fu Lam is connected to the Mid-levels, Sai Ying Pun, and Aberdeen by the Pok Fu Lam Road. Pok Fu Lam also outlooks Lamma Island. Pok Fu Lam is connected to Kennedy Town. And you may find a vocational education centre and two large housing complexes: Chi Fu Fa Yuen and Pokfulam Gardens around the area.
Kennedy Town
Kennedy Town has drummed up a number of family-friendly activities and countless restaurants and cafés, hidden around little corners of Hong Kong. Kennedy Town's gentrification has brought with it a host of new restaurants, many of them run by the restaurant groups that dominate Central. That includes a new, neighbourhood-oriented version of Tivo, Aqua Group's Wyndham Street lounge. It is another rapidly growing hotspot for young professionals. In general, the vibe here is similar to Sai Ying Pun's. You can enjoy a taste of Hong Kong's growing craft beer here, with breweries, bottle shops, and gastropubs setting up shops in Kennedy Town.
Transport
For the bus, you can take 54S, 54 and 40M. It is easily accessible to Sheung Wan, Kennedy Town, and Cyberport. The nearest station is Kennedy Town MTR station. To arrive at the Pokfulam area. It has buses and minibusses that serve the spot. The following bus numbers come from Pokfulam. Buses 30X, 37A, 37B, 4, 40, 43X, 7, 71, 73, 90B, 91, 970 & 971. Minibus routes 8, 10, 28 & 69 serve this area. And many taxis can also be found around Queen Mary Hospital area that grants you an easy access to the area.