What to know about renting a home in Hong Kong (Getting To Know Your Areas and Districts)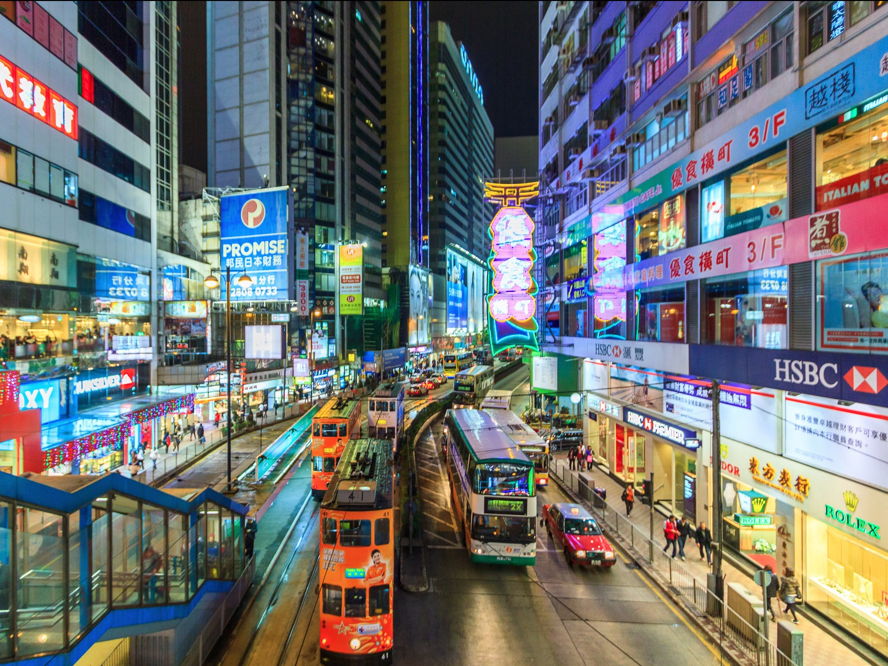 Hong Kong is a truly exciting city - to work, to live, to explore - especially for international young people and expats. One of the most stressful part of relocating to a new city is searching for and finding somewhere to live. It's insanely overwhelming and you are most definitely not alone!
The rental market in Hong Kong is dense, fully alive and flourishing. It's an expensive city to live in, to invest property in, but the good news is that there are thousands to hundreds of thousands of amazing properties to choose from, if you know how and where to look.
If you have not yet relocated to Hong Kong but are considering or on the move to, you should understand some general background information that anyone who lives in Hong Kong should be well-informed about. Hong Kong is an international hub, with tons of people from all over the world coming in and out every day. Most expats who have resided here for years and ended up building businesses and families here all have similar stories. They come here for a holiday and ten years later, they are still here and loving life. Hong Kong is magnificent. It's magical. It's alluring. It's captivating, and it will keep you here just because it's one of those places that stamp a special place in people's hearts due to its unique qualities of the perfect balance between tradition and innovation and influences of the East and the West. There is a highly transient expat community in Hong Kong, especially because it was a former British Colony until 1997. There is a huge population of expats in compact little Hong Kong, which adds up to two things:
Prices are always high (ranking number 1 most expensive city in real estate in the world many times over). Rents in Hong Kong are expensive! There's just no sugar-coating that. If you have never lived in Hong Kong before, you will find the rent to be an exorbitant sum of money for monthly rent, but these prices are pretty standard for Hong Kong.

Any quality properties get taken off the market really fast!
This shouldn't be surprising since Hong Kong is all about the fast-paced life. Nothing is ever slow in Hong Kong. People don't stop to take in the urban city views or hang out on the side of the street to have a conversation just because. It is a crazy metropolis that can be summed up by two words: Hustle and Efficient. If you want things done fast, it will be done fast, which is one of those things that foreigners take some time to get used to in the beginning but end up loving it.
Hong Kong is small if you simply quantify it and calculate its area size, but the city is big and vibrant if you calculate it by the numerous different neighbourhoods and residential areas spread all over the Islands. Hong Kong can be categorized in to three main areas, from its famous city central's trademark hectic spaces to its less known, laid-back and serene outlying islands that seems a world away.
When people first come to Hong Kong, one questions always trumps their mind - "Where do I stay?" A simple analogy would be a comparison to New York, where the city is separated in to five different boroughs (The Bronx, Brooklyn, Manhattan, Queens, and Staten Island) each with its own unique characteristics and city culture. Our beautiful city of Hong Kong can be separated in to three distinct locations: Hong Kong Island, Kowloon, and The New Territories. Location is key but even more so in Hong Kong. It makes a world of a difference where you choose to live in Hong Kong. There are so many different areas and districts, each with its own totally unique personalities that may or not not be suitable for you. Exploring the different areas is important because it takes some time to really find the right area for you. The best thing to do is to first narrow down which Island you want to start your home-hunt. Don't try to view homes in every area and every neighbourhood of Hong Kong, if you do that, you will never find a place. There are just too many options so narrowing down according to your work and lifestyle choices is the best way to go about the process.
Hong Kong Island
Hong Kong Island is comprised of numerous suburbs and localities, and each of these neighbourhoods have residential areas for rent and to buy. Hong Kong Island is featured by lots of business, commercial and financial centers, high-end luxury shopping malls, nightlife, convenient transportation and really vibrant expat community.
Aberdeen
Admiralty
Ap Lei Chau
Causeway Bay
Central
Chai Wan
Cyberport
Deep Water Bay
Mid-Levels Central
Fortress Hill
Happy Valley
Kennedy Town
Mount Davis
North Point
Pok Fu Lam
Quarry Bay
Repulse Bay
Sai Wan Ho
Sai Wan
Sai Ying Pun
Sandy Bay
Shau Kei Wan
Shek O
Shek Tong Tsui
Sheung Wan
Siu Sai Wan
So Kon Po
Stanley
Tai Hang
Tai Tam
Tin Hau
Victoria Park
Wanchai
Wong Chuk Hang
The great thing about Hong Kong is that it is so easily accessible everywhere by public transport and more and more MTR (underground railway networks) are being built and opened, which makes getting anywhere in Hong Kong extremely efficient. In this article, we are only going to focus on the main and most popular areas that expats choose to live in and to give you a little 411 of those neighbourhoods. In the following weeks, we will introduce a new neighbourhood in each blog article to introduce you to the authentic ins and outs of Hong Kong to help you choose the most suitable residential area for yourself. Do keep up with us to get the insider scoop for all things real estate in Hong Kong coming forth!
Central and The Mid-Levels - Central is like love-child of New York's Wall Street financial district, Soho and The Meatpacking district all jammed in to one area. It's a great popular location for young professionals and expats who want to be close to all the fortune 500 companies, the nightlife and the around-the-clock hustle bustle of nonstop excitement. It's neighbour just up the hills in Mid-Levels is a perfect option for families because of its prominent area surrounded by luxury residences, quality International school and prime location being close enough to the action but far away enough to not be in the heat of it. If you choose to live in the Mid-levels, expect to pay upper-echelon price points for accommodation prices.
The Peak - The Peak is probably the most expensive and luxurious area to live in Hong Kong, with its plentiful skyline views and cream of the crop residential options. There are not many apartments at The Peak, but tons of houses, mansions, and low-story single residences. The Peak is where the affluent most like to reside.
Wan Chai - You cannot get more central than Wanchai. Wan Chai is interesting in that it's a perfect juxtaposition of new and old, western and local. It's central location on Hong Kong Island makes it a very busy neighbourhood with tons and all types of housing options but generally in high-rise buildings and serviced-apartments.
Happy Valley and Jardine's Lookout - Happy Valley is another choice and prime location for expats who enjoy more luxurious living accommodations surrounded by more greenery and outdoor spaces. It's less congested than other areas of Hong Kong and closer to nature where a lot of the beautiful hiking trails are. This is another great area for expats and International demographics due to all the top-quality International schools in the area - but residences with the price tag to match.
North Point - North Point is close to Causeway Bay (similar to the Times Square Of New York City), and is an area that is more integrated with the locals community. There are a lot less expats here than in areas like Central and Wanchai. This area is a lot more quiet and residential, without all the big city lights and noise. The residential prices here are cheaper than the other areas we have talked about so far and makes a great choice for new comers who are just exploring the city.
Repulse Bay, Stanley and South Bay - This is beachside living at its best in Hong Kong - akin to the Malibu of Los Angeles. It is a beautiful area that wraps its way around the many beaches and bays of Hong Kong Island. A very expensive area but highly popular with the expat community. As its further out, there are no MTR lines and can be about a 45 minute commute in to the city center during rush hour. Nothing beats having the beaches right on your doorstep though and the entire South Side area has been being developed more with lots of cool and quaint beach-side restaurants, cafés, bars and fitness facilities.
Kowloon Island
Kowloon is the adjacent island right across the ocean from Hong Kong Island. It is an urban area in Hong Kong comprising of the Kowloon Peninsula and New Kowloon. Kowloon is much less international community wise than Hong Kong Island. Over 94.2% of Kowloon's residents are of Cantonese ethnicity. The Kowloon Island comprises of the following locales:
Tsim Sha Tsui, Kwun Chung, Yau Ma Tei, Mong Kok, Prince Edward, West Kowloon, Tai Kok Tsui, Sham Shui Po, Cheung Sha Wan, Lai Chi Kok, Shek Kip Mei, Kowloon Tong, Kowloon City, Kai Tak, To Kwa Wan, Ma Tau Wai, Hung Hom, Ho Man Tin, Wong Tai Sin, San Po Kong, Hammer Hill, Ngau Chi Wan, Tsz Wan Shan, Diamond Hill, Kowloon Bay, Ngau Tau Kok, Kwun Tong, Sau Mau Ping, Lam Tin, Yau Tong, Tiu Kang Leng, Cha Kwo Ling, Lei Yue Mun.
Again, we will focus on the main areas of Hong Kong where expats and the international community like to live:
West Kowloon - Kowloon may seem like a world away from Hong Kong Island but the reality is that it's only a 10-15 minute ride from Hong Kong Island by MTR and only a less than 10 minute ride by the Star Ferry (a passenger ferry service operator and tourist attraction in Hong Kong which shuttles across the famous Victoria Harbour, between Hong Kong Island and Kowloon). Kowloon is becoming an increasingly popular location for people to set up residences due to its cheaper options and decent accommodations. There are a broad range of housing options from older walk-up buildings to very fancy high-rises in West Kowloon.
Kowloon Tong - By Hong Kong noise levels standards, Kowloon Tong is considered one of the quietest residential areas with large open spaces where you can actually walk down the street without being shoulder to shoulder with other pedestrians. There are plenty of famous International Schools near by and is also only a 15-minute or so MTR ride to city Central. The residences and accommodation options here are fairly pricey and is mostly comprised of stand-alone homes and mansions. The price tag is steep but the homes are phenomenal by Hong Kong standards - a definite up and comer.
The New Territories
The New Territories is one of the areas where nobody really ventures out to unless its for a weekend hike or camping adventure. This has changed in the recent years, with more and more expats and International communities of people moving out to the New Territories to set up home. There is much more open space in the outlying islands, along with significantly more affordable housing options which has created a welcoming niche and surge of expats living in this area. The New Territories can be featured by its much quieter environment away from the busy city life, plentiful nature, relatively cheaper cost of living and wonderful local dining options that makes Hong Kong so full of character.
Sai Kung - Sai Kung is a quaint and beautiful former fishing village with lots of cute restaurants and cafes. There are no MTR lines, therefore owning a private car or relying on road-side public transport like buses and taxis are essential. There are a ton of beautiful luxury homes by alongside the waterfront and an ideal residential location for people who don't mind the 45-minute ferry commute to Hong Kong Central.
Clearwater Bay - Clearwater Bay is all about the crystal clear water and glistening beaches. There are large expanses of green outdoor spaces and is not saturated with high-rise buildings and density of people. Although there are not too many public amenities in Clearwater Bay, most people who live here find it to be fairly self-sufficient. There are numerous stunning homes in this area - another reason why people don't mind the commute to the city at all. Who can complain when the accommodations and surroundings are so luxurious?
Lantau Island - Lantau Island is the largest of the Hong Kong Islands, very laid back, serene, tranquil and surrounded by bountiful green and blue scenery, lovely beaches and options of all kinds of accommodations. Although the commute is a long ferry ride away, many find that the advantages of living in Lantau are entirely worth the small trade-off.
Each week from now on, we will journey in to a different neighbourhood in Hong Kong and get the real authentic experience of what its like to live there by fellow residents, so keep up with us if you want to get to know Hong Kong better than a local.
A word of advice for our final words: Whatever you do, never sign a lease contract in Hong Kong without actually physically seeing the property. Always go and view the property in person. What you see and hear in advertisements is not the full story and many have fallen prey to this by signing a lease without ever seeing the home and by then its too late and you have already committed to a one-to-two year lease term. Pictures can also be deceiving and don't listen to what the landlords or real estate agents tell you over the phone. Always go and check the facts for yourself to make sure that it matches your expectations and standards. Hong Kong is an efficient city and things can get done with the snap of a finger. You can sign a new lease and move in to a new home in a day if you wanted to, but its best to be careful and not make any rash decisions in a new city.
If you need any help with hunting for your next cozy home in Hong Kong, our professional team at Engel & Volkers are always here to answer your questions and help you along your journey to find the best suitable match for you tastes and needs.