Where Are The Best School Districts In Hong Kong?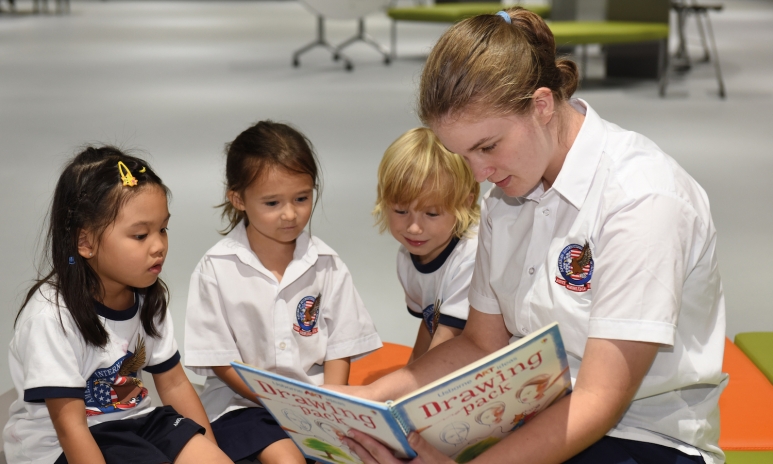 It's time to move. You just secured a promising job in a new city and the whole family is moving together to a new city. It can be a nerve-racking and exciting time. Maybe the kids are getting older and the school district they are in now just isn't cutting it anymore. Or perhaps, you are looking for that ideal city with the best schooling system where your children can grow to their fullest potential. You search and search, far and wide. Before long, you find yourself googling through endless lists of neighborhood and schools, tearing your hair out in frustration trying to weigh out the pros and cons between each one with no end in sight. Does this sound all too familiar?
Even as a fully grown adult, moving, relocation, the whole process of packing up your life to start from scratch again is never easy. It is hard enough moving as a single individual, but then throw kids, especially young ones in to the mix and it can layer on a whole new level of surplus pressure. Being a parent is challenging enough without all the stress of helping your family acclimate to changing environments, which can get real tricky without the right mindset and preparation. Think about how difficult it is to transition from one job to the next. The process of transitioning from the familiar to the unknown can be a testing time for adults, couples, and children alike. Not only do you have to factor in all of the micro lifestyle changes, there are also the macro life-changing decisions to carefully consider, with one of the most important ones being education. There are not a great number of things more important in shaping a person's early childhood development than education. The emotional, social, mental, and physical development of young children has a direct and salient effect on their overall development as they grow in to adulthood. That is why understanding the need to invest in young children's education is so important, so as to maximize their future well-being. So it's no surprise that parents with children in tow will scope out a neighborhood's school districts first before hitting on all the other checkpoints during the search for a home. Parents will always have their children's best interest in mind, but the truth is parents are not always perceptive to the needs and going-ons of a young child's life. It is an unspoken fact that all parents want to send their kids to the best schools. That's why they flock to cities and neighborhoods that purport to have the best school districts — sometimes paying exorbitant sums of money just to live there. But what does a "good school district" really mean? Is it really about the test scores and the rankings? Rankings can only tell us a small narrative of how good or bad a school is, but it can hardly tell us if it will make our children happy. At the end of the day, isn't happiness the key to a life well-lived?
Most expat and international kids that end up in Hong Kong are what we call "Third Culture Kids," short-form "TCK". Third culture kids are children who have been raised or grown up in a culture or multiple cultures outside of their parents' culture during the most significant part of their early development years. These kids are generally unique individuals, with a high ability to adapt to different environments readily, but often suffer from self-identity crisis and confusion. I was a third culture kid who grew up in more places than I can count, and I can tell you from first person experience just how important it is to choose the right schools during these strenuous moves. I have gone to schools that I loved and to schools that I hated so much I would beg to be shipped off to a boarding school rather than endure through the torture of everyday school life. Am I grateful for these interesting experiences? Most definitely! It was character building, and the very formula that transformed me from fragility to pure resilience. But would I have done things different as a parent? I would have to go with yes. You see, most parents choose schools according to ranks and statistics without considering all the other emotionally and psychologically driven factors like:
Will my children find his/her place in the school amongst the other students?

Will this school system complement my children's strengths and weaknesses?
Is this the right demographic and environment of which I want my children to grow up in?
As expat parents, you can sit there digesting school statistics and rankings to find the best schools on paper for your children, or you can take a more active role in learning which school districts are actually the right fit for each child. Just as human beings come in all shapes and sizes, children all have different needs and wants depending on their genetic make up. What I'm trying to say is that it's not a one size fits all. Google cannot tell you where you should live, what school to put your child in or how happy you will be if you live in certain neighborhoods. It would be a lie for me to sit here and tell you that this school district is the best, and that one is the worst, to put your children in this school and not in that school. What is a good school district for one family may not be so for another family.
Instead of ranking school districts from best to worst, we decided to go with a more practical approach by compiling a list of:
How you can find the right school districts fit for your own children's needs, and
Schools/school districts in Hong Kong according to their characteristics — what their strengths and weaknesses are. Read on to make your own decision based on our findings.
Methods to Researching the Right Schools
Start With The EBC - Education Bureau of The Government of the Hong Kong Special Administrative Region
The Hong Kong Education Bureau (http://www.edb.gov.hk/en/) offers publications, reports, statistics and other helpful data tools to help you keep up with the education news in Hong Kong and help you find the best school for your children. This is a good place to start as it will give you a general overview of everything that has to do with education in Hong Kong. You can find out about all the schools (both public and private, local and international, level of education) that are registered in Hong Kong, and it even allows you to search by districts, separated in to the following categories:
Hong Kong - Central & Western, Eastern, Southern, Islands, Wan Chai
Kowloon - Kowloon City, Kwun Tong, Sai Kung, Sham Shi Po, Wong Tai Sin, Yau Tsim Mong
New Territories West - Kwai Tsing, Tsuen Wan, Tuen Mun, Yuen Long
New Territories East - North, Sha Tin, Tai Po
You can search schools by where they are located on the map, which will offer you a more visual idea of where everything is located according to the preferences of neighborhoods that you may want to live in.
We advise you to also check out other websites online. There is a treasure trove of informational on the Internet and you can literally find out anything you want to - district overviews, school environment, test scores, parent reviews, enrollment statistics, racial demographics, student-teacher ratios, teacher ratings, homes of sale in the area and other detailed information.
Talk To Other Moms
Who better to get insider information from than other moms or parents? The awesome thing about the Internet is that you can now access all kinds of online groups and discussion forums composed of parents throughout the city in which you are moving or currently living in. These groups are always very welcoming, supportive and helpful It's a great way to get honest, uncensored opinions from parents who actually live in the district. It's the best way to learn more about the schools in the area. Statistics and reports can only tell you so much. The best source of information about school districts is parents.
Facebook currently has a very popular group called "Hong Kong Moms" with 46,054 active members and increasing. It is a forum for Hong Kong moms to share information that will only be visible to other members of "Hong Kong Moms". Tips such as where to find something, how to get somewhere, what classes to take, recommendations for restaurants, etc. But this group is more than just what is description claims. You can in all literal sense find out anything you want to know about the happenings in Hong Kong because moms are the best source of reliable and trustworthy information. If you ask about the different schools in Hong Kong, you are sure to get hundreds of responses from parents who all have great insight to tell. These active parents on the group have children of all different racial, social backgrounds, ages, sex, needs, lifestyle, so you will definitely connect with people that can possibly even become friends. You'll often find discussions about school districts and neighborhoods on these threads.
Since kids all have access to the Internet these days, you can even talk to the kids themselves about what they like or dislike about the school that they go to. Parents are a great source of information but an even better source of information or the children themselves. They have first-hand knowledge about what day to day life is like attending their schools, what it is like as a kid to be living in their neighborhood, whether it is a kid-friendly environment, and so on. There are a lot of details that even parents don't know. Parents are often busy with their own lives, trying to juggle caring for the family and balancing work responsibilities at the same time. Things can go unnoticed. If you really want to find out from a kid's perspective, the best strategy is to have a conversation with the kids in your district/neighborhood of interest.
Work Together With Your Real Estate Agent
After you have done substantial research about all the different schools, districts and neighborhoods, your next step is to have a thorough conversation with your real estate agent. Your real estate agent is a very good person to talk to because he/she must have past and current clients who also have children. Your real estate agent can provide quality information on local neighborhoods, the options that might be a good fit for your children, whether public or private is the way to go, the safety and crime rate of different neighborhoods, etc. If you prefer private schools in Hong Kong, you may have more flexibility picking the location of your new home, since you won't be confined to choosing a place located within a particular school district's boundaries. If you choose to place your kids in public, government-funded schools, you will need to be aware of the boundaries of different schools districts as you narrow down the search on your hunt for a home. Public schools only allow you to attend if you live within their designated boundaries within the city. So before you start picking neighborhoods and going to home-visits, it's best to first figure out which schools you are most interested in then take it to your real estate agent to find the best homes for you in those areas.
You can also ask your real estate agent for references from past and current clients, parents who you can talk to about specific neighborhoods and school districts.
Visit Schools With Your Children
Once you have narrowed down your top choices, set up meetings with the teachers, principals, and admin staff. Don't be afraid to ask questions to get a true feel for the school. A lot of the time, parents look at a school from their perspective without thinking about how their children feel about it. As much as you may love the school, you are not the one who will be attending the school for how ever many years. You are not the one who will have to mingle with the other children on a daily basis. You won't be taking the curriculum, or the extra-curricular activities. The most important person whose opinion you need is that your child's, so make sure to include him/her in on the process. Actually experiencing the school is the best way to inspect the vibe and energy of the teachers, the students, and the overall school environment. Do the students looks happy or sad? Is there a sense of excitable energy or lethargy? Do the teachers look happy to be there? Are the staff helpful or dismissive? Does the area in which the school is located in seem safe for kids? Would your heart be at ease if you enroll your kids in this school?
Before you buy a home, you must absolutely visit the school and make sure both you and your kids are happy with the choice. There is nothing worst than having buyer's remorse, especially on what is often considered one of the biggest investments in life. Don't buy a home in a school district unless you are confident it's a good fit for your child. If you are hesitant, test the neighborhood out first by getting a rental home instead of purchasing one. Once you get a good feel for the sense of the community, you can then consider making it a more permanent home.
These Are The Most Popular International Schools In Hong Kong
Hong Kong has one of the best learning institutions in the world, and most expatriate parents who move here consistently put their kids in to some of these globally recognized International schools. Local schools are not a common choice for expat and international parents because of the language barrier, and academic system of teaching. Local schools focus on teaching in Chinese, whereas International schools are typically taught in standardized English with a focus on preparation for high education overseas. With so many options of international schools to choose from in Hong Kong, it can be a long and difficult process to narrow down to the most befitting choices. To make the process easier, we have put together a list of the best international schools in Hong Kong, including what they are known for, their strengths, weaknesses, education style, district location and more.
These are some of the top choices for International Schools in Hong Kong to get you started on your search, but is not an exhaustive list. There are a number of quality schools to choose from that are not on this list.
Chinese International School
Chinese International School is a private coeducational school in Hong Kong for students in Pre-Kindergarten all the way up to Year 13 or Grade 12.
Location: 1 Hau Yuen Path, Braemar Hill, Hong Kong
Curriculum: The most defining characteristic and strength of Chinese International School is its focus on bilingual programme taught in both English and Chinese Mandarin. Students come from diverse backgrounds, with over 30 nationalities represented. At the Secondary level, students pursue the International Baccalaureate (IB) Middle Years and Diploma programmes.
Campus & Facilities: The campus is located in the residential neighborhood of Braemar Hill in North Point, adjacent to country park green areas. The school's campus is made up of seven buildings with facilities such as, specialized labs and studios for the sciences, information and design technology, and the arts, a 200-seat auditorium, a 200-seat black-box drama studio, four gymnasiums, a 25 meter indoor swimming pool, fitness room, outdoor climbing wall and outdoor sports field equipped with a football pitch and two multipurpose ball courts for tennis, basketball, volleyball and netball.
Parent Testimonials:
The greatest strength about CIS is that it is a bilingual international school. It focuses on Chinese history as well as international history. It has a good schooling system and is considered one of the best schools in Hong Kong.
Great faculty, motivated students, engaged parents, and a commitment to positive education.
Great teaching staff, and terrific students. The downsides are that the location is a bit out of the way from public transport, the campus has fewer facilities and the management and admin staff have communication difficulties.
CIS is considered to be the place where the really wealthy send their children. It is unique because of its bilingual approach. All the classes have an English and a Chinese teacher. It is a very rigorous and competitive school. Graduating students all go on to good universities around the world.
Hong Kong International School
Hong Kong International School (HKIS) is an international Christian private school in Tai Tam and Repulse Bay and is considered to be one of the premier destinations for international families in the city.
Location:
Curriculum:
The school follows an American-styled curriculum, offering various Advanced Placement courses and 3 foreign languages in Middle School and High School: French, Spanish and Chinese. Chinese language study is mandatory for R1-G5 students.
Students in the High School division are required to study interdisciplinary Humanities, United States History, Biblical Studies, Life Sciences, Physical Sciences, Mathematics, and also meet various requirements in Fine Arts, Information Technology, Asian Studies, and Physical Education & Health. Religious education is a compulsory element of the curriculum.
Independent Study and Senior Option, where students design their own coursework and present their studies to faculty advisors, are also offered.HKIS students constantly outperform the US SAT results.
Campus & Facilities: Hong Kong International School is located in probably the most beautiful areas of Hong Kong and has a world-class campus with facilities that rival the standards of universities overseas.
Parent/Student Testimonials:
The teachers really care about the students and both the academic and extracurricular programs are excellent. The campus is amazing, there's a lot of diversity in the school, and it makes the transition to overseas Universities very smooth.
HKIS has a very strong educational program. Academically, they're far better than the majority of schools in the US, and they're very competitive with other international schools in HK. They also emphasize a lot of outdoor and cultural activities. When I went, they had a program called Interim where students took two weeks off to go to various places around Asia, doing activities ranging from mountain biking in Nepal to serving at an orphanage in Thailand. There's a definite Christian influence, but it's not like they're brainwashing you. I am not religious, and got along fine. The downside? It's expensive. Really expensive.
I am currently in HKIS, which many here believe to be filled with rich spoiled kids. It is true that my father did pay for the debenture here, but if there is honestly one thing I have noticed since moving here from New York is that there is not really any extremely snobbish and cocky rich kids. The bottom line is that if you are able to attend these school, you are high-class in Hong Kong. Your kids will be fine in HKIS, I can guarantee it. People hear things, but a lot of them are not true. I enjoy HKIS very much as it is a very competitive academic and athletic school, set in the serene area. It is worth every dime as another thing I have noticed is that you get what you pay for.
Australian International School
Australian International School Hong Kong is a co-educational international school located in Kowloon Tong. It is considered to be one of the most prestigious international schools in Hong Kong.
Location: 3A Norfolk Road, Kowloon Tong
Curriculum: The school follows the New South Wales curriculum where senior students in Years 11 and 12 can either pursue the Higher School Certificate of the New South Wales Board of Studies or the International Baccalaureate (IB) Diploma Programme. The school operates on an Australian school years (late January to mid December) and aims to facilitate an easier higher education transition for those students entering from, or returning to Australia or Southern Hemisphere schools and institutions.
Campus & Facilities: Located close to American International School of Hong Kong, the Australia International School campus is ten stories high with facilities such as an artificially turfed sports field, a gymnasium, a multi-purpose hall, a K-12 library, an auditorium, an aquatic centre with a 25-metre swimming pool and, located on the tenth floor, a green roof. The campus building was the winner of the 2001 HKIA Medal of the Year, Hong Kong's foremost architectural award.
Parent Testimonials:
The student body is made up of over 70% Australian and New Zealand citizenship. It's good if diversity is not a big focus for you. The younger AIS years have a good balance of both Australian and local kids.
The teachers are great. They are very professional and have good energy. The curriculum follows the New South Wales standardized programme which is great for us because we are Australian, so I can relate well to what my kids are learning and the teaching methodology. The teachers are pretty much all from Australia or New Zealand, relatively young and enthusiastic, and there is a good school community, which, if you get involved, will help you get more quickly settled in to Hong Kong.
My kids absolutely love going to school at Australia International School. I think it's nice that they have other Australian/New Zealand kids to connect with, and the transition back to our home when they graduate won't be so tough on them. The school has a very Aussie feel about it, so kids learn about Australian history, Aborigines, etc. There is a sense of continuity both educationally and culturally.
Time to travel from the island depends on where you are going to live. The vast majority of families who attend this school live in Kowloon as it is closer to the campus. A number of families live in Sai Kung, Clear Water Bay, Kowloon Tong, and near the Kowloon Cricket Club in Jordan, which seems to be the club of choice for many AIS families.
The only negative I have is that the sports program is not particularly good or diverse, as it doesn't have the sort of emphasis on sports one would expect from an Australian school. But there are other ways to access sports such as through the clubs around Hong Kong.
The American International School of Hong Kong
The American International School is a private, independent, international school that delivers US standards-based educational program for students from early childhood through grade 12.
Location: 125 Waterloo Road, Kowloon Tong
Curriculum: American: American system with Advanced Placement courses in High School, and the AIS High School Diploma.
Campus & Facilities: The school is divided in to three sectors: elementary school, middle school, and high school. Each sector of the school is headed by its own principal and administration, but the entire school is overseen by the Head of School. The campus has continued to grow over the years with redevelopment projects, from building 14 new high-school classrooms, two fully equipped science labs, new all-weather volleyball and basketball courts, increased recess space, and a new 25-metre outdoor swimming pool.
Parent Testimonials:
The school is located on a major street in Kowloon Tong and takes about 10 minutes to walk from the MTR to the campus. The school is surrounded by high walls and barbed wire, and not the most aesthetically pleasing compared to other International schools I have seen in Hong Kong.
The school is pretty large and it has elementary, junior and high schools all on the same campus. It's great that there is a continuous path from primary all the way to high school so I don't have to worry about helping my kids switch schools.
The biggest downside for us was that the school is located really far away from the city center, but other than that we are quite happy with the school. The school demographic is about 50% local and mainland Chinese while the other 50% are made up of foreigners, providing a pretty good balance in terms of diversity.
Most teachers are American and some are from Europe. They teach in American English.
The French International School of Hong Kong
French International School of Hong Kong or Lycée Français International is the only accredited French school in Hong Kong and known to be one of the most renowned international schools in Asia.
Location: French International School has four different campus in Hong Kong: Chai Wan (Primary), Hung Hom (Primary), Jardine's Lookout (Kindergarten and Secondary), Happy Valley (Secondary) with another one in Tseung Kwan O (Primary) opening soon.
Curriculum: The school offers two streams of teaching, The French and the International. The French programme follows the French National Education curriculum which leads to the "diplôme national du brevet" and the French "Baccalauréat". The "Option Internationale du Baccalauréat (OID), offers advanced level study in English. The international programme is based on the UK curriculum and leads to IGCSE (University of Cambridge International Examinations) in Form 5, and the International Baccalaureate (IB) in Form 6. FIS graduates have been admitted to top universities around the world (UK, France, Canada, USA, Hong Kong).
Campus & Facilities: The Blue Pool Road Campus in Happy Valley houses the school administration and the secondary school. The Jardine's Lookout Campus houses primary school classes. The Chai Wan Campus is located in the former Meng Tak Catholic School in Chai Wan; this campus opened in September 2011 and houses primary school students. The Hung Hom Campus houses primary school students; it opened in September 2014. A new campus in Area 67 of Tseung Kwan O is scheduled to open in 2018.
Parent Testimonials:
As an former student of French International School, I can certainly say that it is a great school. The waiting list is often long however and it is very competitive.
Our kids go there and we are very pleased with the education system. We like the international program. It seems to be the most culturally diverse.
The school follows a very academic system which is good.
German Swiss International School
The German Swiss International School (GSIS) Hong Kong focuses on education for German/Swiss students looking for bilingual German-English teaching in an international setting.
Location: 11 Guilford Road, The Peak, Hong Kong / 162 Pok Ful Lam Road, Pok Ful Lam, Hong Kong
Curriculum: GSIS enrolls students from kindergarten to secondary in two parallel streams known as the English Stream and the German Stream. It also has a Business College (German Wirtschaftskolleg), which offers Wholesale & Foreign Trade and Transport & Logistics Management training programmes.
Campus & Facilities: There is the Peak Campus and the Pok Fu Lam Campus. The Pok Fu Lam campus is the permanent home of the Kindergarten, Lower Primary and Business College.
Parent Testimonials:
GSIS is a great school and their academics are top-notch. The school is more strict in than most other international schools, so it depends on what you want for you kids.
GSIS is where I grew up for the first 10 years of my life, I made many life long friends and mentors at this school. It is considered one of the best international schools in Hong Kong with a very good academic program. The teachers really push you to be the best so it's not wonder that it is so competitive to enter.
I have nothing but good things to say about GSIS. The teachers are exceptional. All the classes, subjects, and facilities provided by the school were excellent and implemented with the best intentions to provide the best learning environment for the students there. There is an English stream and a German stream. This means that the students who were int he English stream are mainly English students who learned German, but the majority of classes are taught in English. Whereas in the German stream, students are taught primarily in German and had English classes.
After school activities are vast. Students can learn anything from chess, to ballet, to jazz dancing to tennis. There is a wide spectrum for students to gravitate towards what interests them most. Most of the students who graduate from GSIS end up in the top universities around the world, including Ivy League schools.
Are you on the search for a good school district to move in to with your kids? Our team at Engel & Volkers is happy to help you on your hunt for the perfect home. Feel free to contact us to start this exciting process!