Real estate jobs in Bolzano - We are hiring new real estate agents.
Engel & Völkers provides its real estate agents in Bolzano everything to boost their career. Next to the strong brand and the global network you will be amazed by the unique platform and the rewarding provisions. Become one of our Office Managers, real estate agents, team assistants or interns and experience the open, pleasant, warm and respectful corporate culture. Would you like to join us too?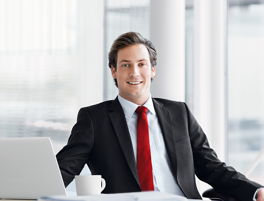 Real Estate Agent (m/f)
You have an affinity for exclusive real estate and a strong service mentality. You have a "knack" for the acquisition and sale of high-quality real estate. You have a special feeling for the wishes of your clientele and can inspire them. You want to get things moving and get off to a good start? Then come to Engel & Völkers and benefit from the strong brand with access to an exclusive clientele!.

Intern (m/f)
You are keen to gain an insight into the exciting world of real estate and the Engel & Völkers brand? You want to further your personal development and stand out from the crowd with your highly motivated attitude and likeable manner? If you are interested and enthusiastic about the prospect of supporting us for at least two months and familiarising yourself with the wide range of operations within a real estate company, then Engel & Völkers is the right address for you!