A charming street in the center of florence: Vi dei Bardi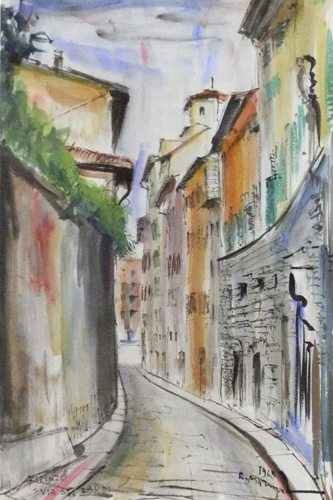 The road is very old and follows the route of the Via Cassia Vetus that crossed the Arno in proximity to the Ponte Vecchio. The street takes its name from the Bardi, one of the richest of the Florentine banking families, which in this area possessed numerous buildings and lands. Saint Francis D 'Assisi stopped to pray in this street and help the sick . The writer Papini and Francesco Redi lived there.
It is a long and narrow street parallel to Lungarno Torrigiani, full of churches, residences and palaces of historical importance, among which the building of Niccolò da Uzzano, built in the first half of the' 400 by Donatello and Lorenzo di Bicci.
In this context, it is located one of our real estate interesting proposal: W-024NMQ
https://www.engelvoelkers.com/en-it/property/beautiful-apartment-near-ponte-vecchio-3576482.1142358_exp/