CELEBRATING ST. JOHN THE BAPTIST AND THE ARRIVAL OF SUMMER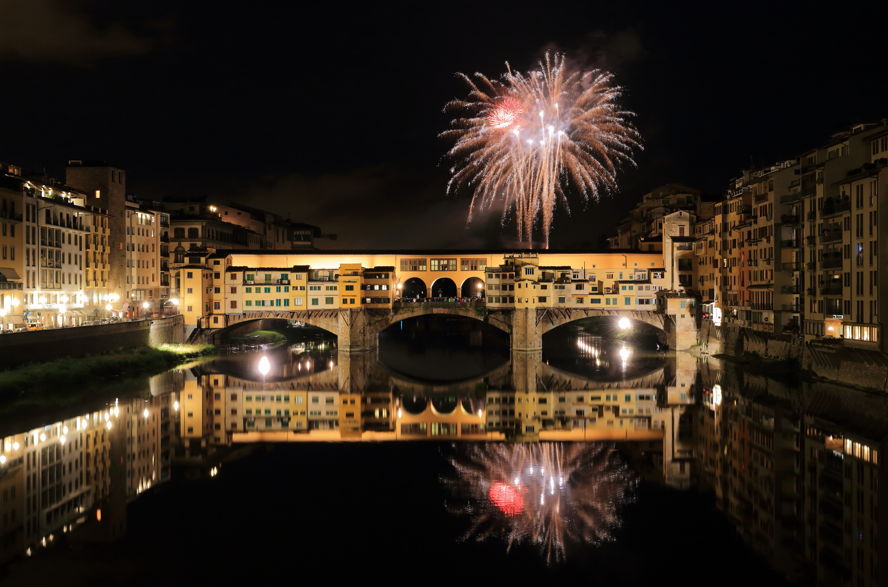 Every year, on the 24th of june, the skies of Florence sparkle with fireworks to honour St. John, patron of the city. This day, back in the Christian times, St. John took the place of the former protector, The God of Mars - who, according to tradition, celebrated the summer solstice. Florence has preserved this tradition since the 1800s and glorifies the day's sunset with "Fochi d'allegrezza"

Precisely, the tradition of fireworks dates back to 1826 when the festivities took place in Piazza della Signoria; Today, the show can be seen over Piazzale Michelangelo and is organized and financed by the company of San Giovanni.

The best view to enjoy the spectacle is alongside the Arno to the right of the river, and in particular from Ponte Santa Trinita where the fireworks are the backdrop to the iconic bridge of Ponte Vecchio. Another great location would be Via Vecchia Fiesolana, where the fireworks illuminate the skyline of Florence.