Engel & Völkers talks about Italy: Venice

Italy is one of the most beautiful places in all Europe; its rich of beauties: the Alps, the sea that surrounds it, all the artistic beauties, the most famous architectures of the past, food and wine, the warmt of the Italians and so on...a sheet would not suffice to speak about Italy.
In all this beauty some cities stand out more than others: one of the most famous and beautiful is Venice, the "Serenissima".
Venice is located in the North Est of Italy and overlooks the Adriatic sea. Venice is part of the hystory of Italy and in the past has been one of the most famous Maritime Republic and one of the richest cities of Europe; its richness is not about gold or money but especially about art, architecture, sculpture and culture.
Piazza San Marco could be definded the heart of Venice: from this spectacoular place begin many alleys called "Calle" that cross the old town of Venice and that opens into many different little squares, each one with its particoular beauty. In Piazza San Marco stands, with its grandeur the famous Basilica di San Marco: it represents the living heritage of Roman, Byzantine and Venetian culture. If you are here you can't see, in the "Museo della Basilica", the Four Horses of San Marco, a famous sculpture coming from the ancient Costantinopoli.
Together with the homonymous square and basilica, the "Campanile di San Marco" is an unmissable stop for a visit to Venice and is also famous for the "Volo dell'Angelo" that opens the Venice Carnival.

3800 meters long, the Grand Canal - "Canalaso" as the Venetians call it - is still the main axis for transport in the city. A ride by vaporetto or, better still, by gondola is therefore a must. Ponte di Rialto, the oldest - and most famous - of the four bridges that cross the Grand Canal, has been the subject of numerous works of art over the centuries. Among these, "Casanova" film of 1976 by Federico Fellini.
Are you falling in love with Venice? So come closer and discover this amazing property on sale in the heart of Venice: you'll be speachless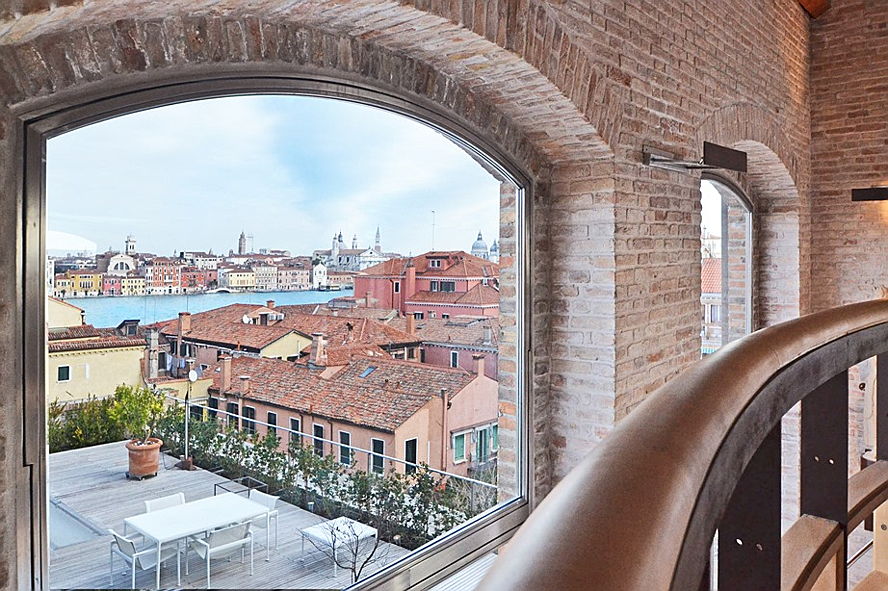 This is the most stunning architecturally designed contemporary property in Venice, created inside a 19th century industrial building on Giudecca Island. Designed by the International Architect Michael Carapetian is a stunning loft-penthouse, with amazing views over Venice and its lagoon, beautiful designed open spaces, and a fascinating oval design within the original Industrial loft space.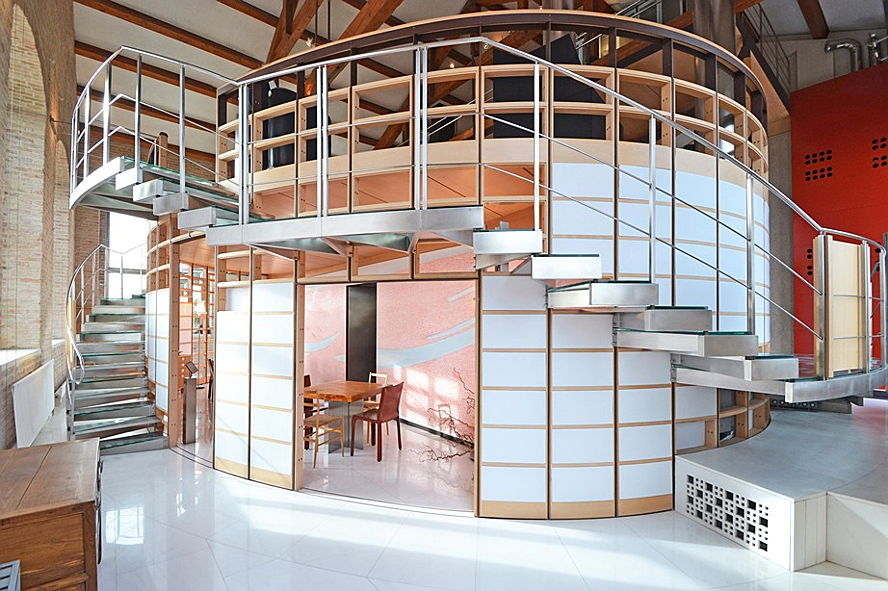 The property has 9 huge windows as well as two large garden-terraces, one facing north with stunning views over the city of Venice and the other facing south over the Lagoon, with decorative pools.

This property is incredible and is the perfect place to enjoy the authentic beauty of Venice, one of the most beautiful cities of Italy.
Discover more, contact us!