Engel & Voelkers Insider Market Report: Top Italian lakeside property
The overwhelming majority of searches for Italian lake property for sale are in the areas of Lake Como, Lake Garda, Lago Maggiore, and Lake Iseo. These are understandably some of the most privileged areas in Italy regarding natural beauty, history, and cultural heritage.
In this report, we take a look at the various real estate markets of these areas and explore the possibilities of investment benefits and lifestyle conveniences of some of the lesser-known but equally attractive Northern Italian Lakeside areas.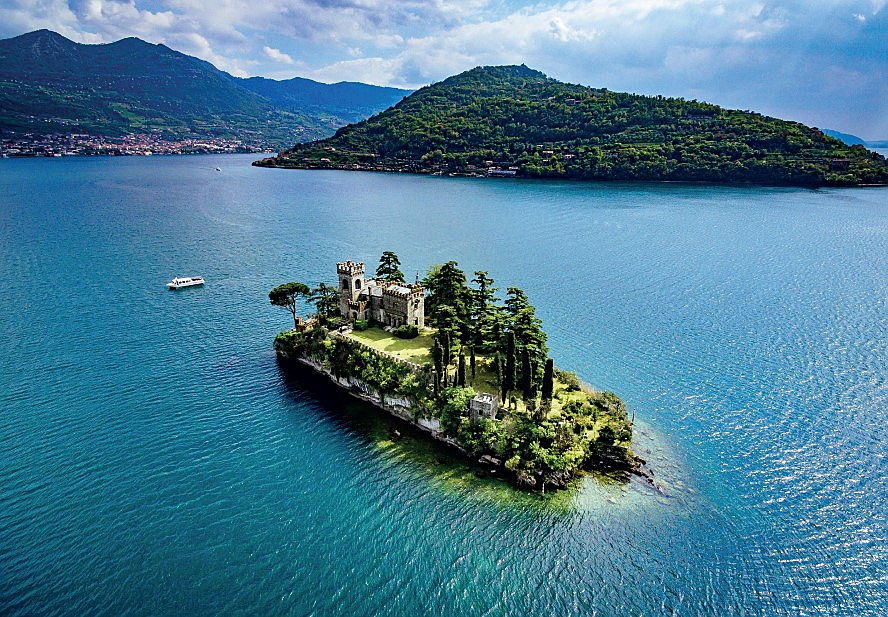 1. Real estate market Lake Iseo

For real estate investors, the property market of lake Iseo is probably the most dynamic and interesting of the Northern Italian lake areas.
While average property prices per sqm meter for luxury homes are lower than many other lake areas, in many cases there is a greater offering of important lifestyle benefits: easier access to services, commercial centres, surrounding cities, and airports. In addition, there is a more refined tourism industry and a wealth of art, history, culture, beauty, and tranquility.

Lakeside real estate for sale Iseo
Supply has remained steady for the last few years while demand has increased significantly. Interest from foreign buyers has grown significantly (60% of all real estate transactions for the last year), and specifically in the areas of Sarnico, Iseo, Lovere, and the Brescia side of Lake Iseo where a larger number of lakeside homes can be found.
The area from Sulzano to Marone is also greatly requested due to its convenient access to the transport routes connecting Brescia, Bergamo, and Milan.

a) Most searched property types
Lakeside and lake view property either as a second home or as an investment. Property sizes tend to be quite large > 150 sqm.
We have also seen strong demand for apartments between 50 sqm and 90 sqm.
b) Buyer demographics
The most prolific foreign investors include British and US citizens, Germans, Dutch, and investors from the Scandinavian countries.
Italian buyers are mostly focused on finding a primary home in the Franciacorta region or a second home near the lake.

c) Property characteristics
The most requested property characteristics are modern, new build, views (lake or countryside), balcony, and terrace.

d) Prices
New or renovated lakeside homes or lake view properties in primary locations average between 3.500€/sqm and 4.500 €/sqm.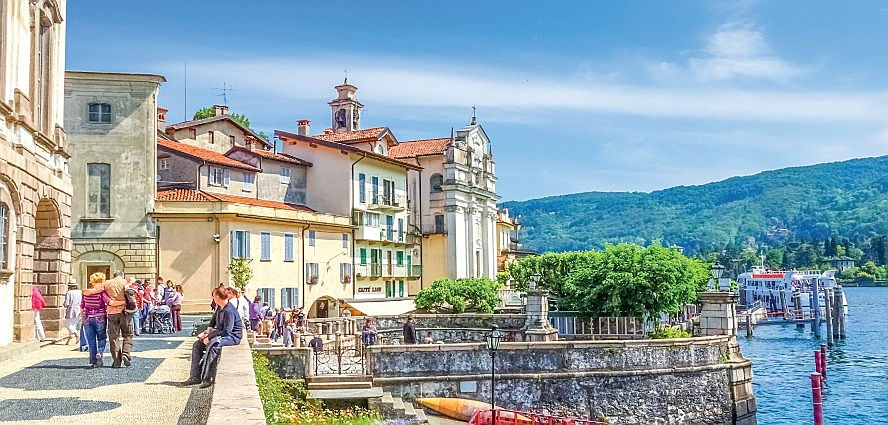 2. Real estate market Lago Maggiore

a) Most searched property types
There is strong demand (+26% last year) for apartments and studios of less than 50 sqm. The main motivator for purchase is investment or holiday accommodation. Penthouses and luxury homes > 120 sqm continue to see significant demand.

b) Most popular areas
The most sought-after areas in the Laveno region of Lake Maggiore are Laveno, Porto Valtravaglia, Ranco, Maccagno, and Brezzo di Bedero. Buyers' budgets have increased on average, compared to three years ago, and the most requested property price range with Engel & Voelkers is now €600.000 and up.

In the Verbania area, the most appreciated and popular towns are Verbania, Cannobio, Cannero, and Stresa, with the majority of requests aimed at properties priced more than €700.000.

In the Arona area, the most popular locations continue to be Arona, Sesto Calende, Lesa, Meina, and Lake Orta.
Sales demand is focused on private villas with access to the lake, or apartments with a lake view.

The most common buyer budget sits between €500.000 and €1.200.000. While supply is low, there is an increasingly strong demand for historic buildings in need of renovation.

c) Buyer demographics
The most common buyer profiles purchasing homes through Engel & Voelkers Lake Maggiore are families with children and middle-aged couples between 45 and 65 years. Foreign buyers purchased 85% of all property sold in Lake Maggiore with the majority being from Germany, France, Belgium, Switzerland, the UK, and the Netherlands.

d) Prices
Prices for prime and luxury property in the best locations range between 3.800 €/sqm and 6.700 €/sqm. For properties in a good location that need to be renovated prices can range between 2.500€/sqm and 3.300 €/sqm.

e) Property characteristics
The most demanded property characteristics are lake views, balcony, terrace, garage, and parking space.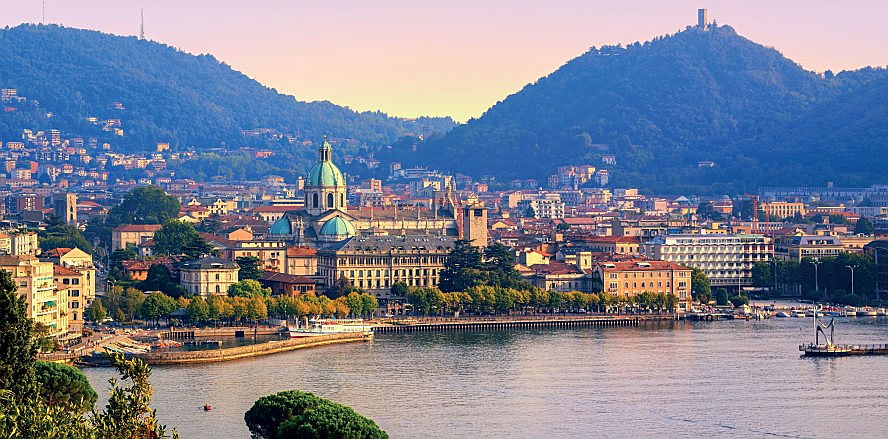 3. Real estate market Lake Como

a) Most searched property types

The demand for lake view villas in Como is far greater than the actual supply. For hillside and mountainside property with country views the supply and demand are more or less balanced. There is also a strong demand for historic homes, mansions, new build properties, and modern apartments.

Regarding Engel & Voelker's statistics for the last year, around 60% of the demand was directed towards apartments, while around 30% was for freestanding villas.
b) Most popular areas
On Lake Como, demand in the real estate market is mostly focused in and around the towns of Cernobbio, Carate Urio, Moltrasio, Laglio, Bellagio, Tremezzina, Menaggio, Gravedona, Varenna, Porlezza and Valsolda, with a growing interest in Como and Lecco.

c) Buyer demographics
Foreign buyers (mostly families) from Germany, Switzerland, the United States, Russia, and the UK accounted for 80% of all real estate sales in Como.

d) Prices
Location is the main force driving most of the markets around Como.
The strong demand for either lakeside homes or lake view luxury properties in primary locations has seen sales prices average between 6.000€/sqm and 15.000 €/sqm. On the other hand, homes in good locations average between 3.000 €/sqm and 6.000 €/sqm.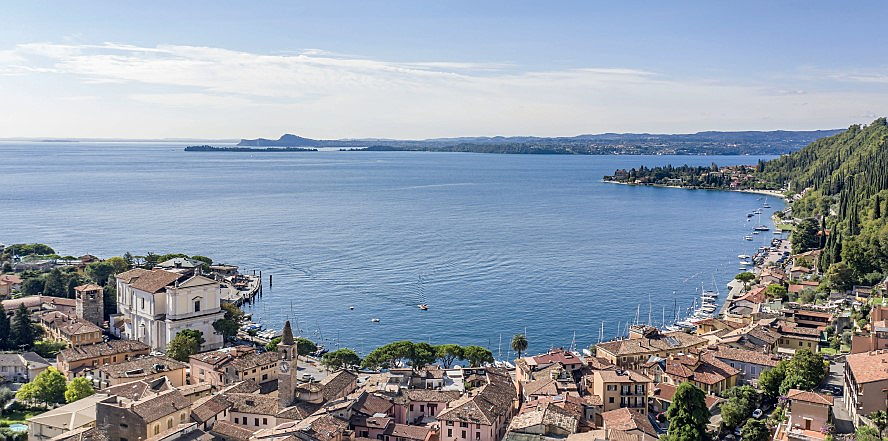 4. Real estate market Lake Garda - West Shore (Brescia side).
a) Most popular areas
The most requested areas by both foreigners (Germans and Austrians) and Italians are Desenzano, Gargnano, Gardone, Padenghe, Salò, and Sirmione.

b) Most searched property types and characteristics
In great demand are new build homes with a top energy efficiency grade, renovation projects, and historic-style properties.
Desenzano-Salò area: 2 - 3 bedroom apartments with a balcony and / or terrace.

c) Buyer demographics
Italians accounted for 30% of all purchases in the last year while foreign buyers made 70% of all property transactions.
The most prolific foreign investors come mostly from Germany (30% of all sales) Austria, Switzerland, Holland, Belgium, the United States, and recently, more interest from Poland and the Czech republic.

d) Prices
New properties in prime locations average between 6.500€/sqm and 7.500 €/sqm, while good properties in top locations average between 4.000€/sqm and 4.800 €/sqm

Lake View property for sale Northern Italy
5. Real estate market Lake Garda - East Shore (Verona side).
a) Most popular areas

The most requested towns around Lake Garda are Bardolino, Costermano, Garda, Lazise, Malcesine, Peschiera and Torri del Benaco.

b) Most searched property types
Large homes, bigger than 150 sqm. Foreigners will often request lake views.
2 - 3 bedroom apartments, bigger than 90 sqm.
New units in residential complexes with terrace and swimming pool.

c) Buyer demographics
Couples with children and foreign pensioners.
Foreigners account for 80% of all purchases in the area, and these include mostly Germans, Austrians, Dutch and some US citizens.

d) Prices
New properties in prime locations average between 4.000€/sqm and 5.500 €/sqm, while good properties in top locations average between 4.000€/sqm and 4.500 €/sqm

Contact us now
Engel & Völkers
Licence Partner Lake Iseo - Franciacorta - Ponte di Legno
Via Roma 61

Email: lagodiseo@engelvoelkers.com
Monday-Friday:
9.00-13.00
15.00-19.00