Market Report Roma Milano Second Half 2017

Market Report Milan - Rome II semester 2017 and outlook 2018.

Discover the market data, the prices per square meter for the sale and lease of the second half of 2017.

Engel & Völkers, with the scientific support of the Nomisma economic research firm, has created and published the second Market Report of 2017 on the performance of the prestigious real estate market in Milan and Rome, a study that analyzes the main sector trends of the two cities Italian.

Download the online version of the Milan - Rome 2017 Market Report.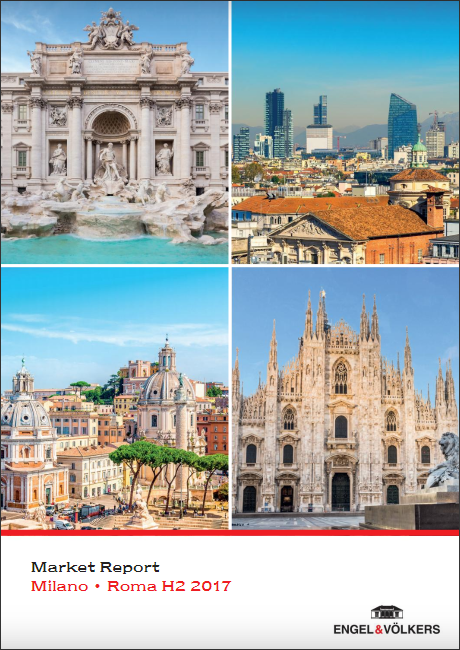 Milan is confirmed as a global city able to attract capital and brains. The high level of services and infrastructures and the great urban transformations make the capital of Lombardy the most advanced and liquid real estate market in Italy.

The picture that emerges sees very positive data, with Milan stating as the highest and most liquid real estate market in Italy, with constantly increasing demand and transactions and quick sales. Sales and purchases have increased steadily over the last 6 years, with a significant increase in transactions over the last 30 months.




Contact us for more information.