Luci in Vigna - Lights in the Vineyard
The first light art installation among the rows of grapevine of Villa Cerna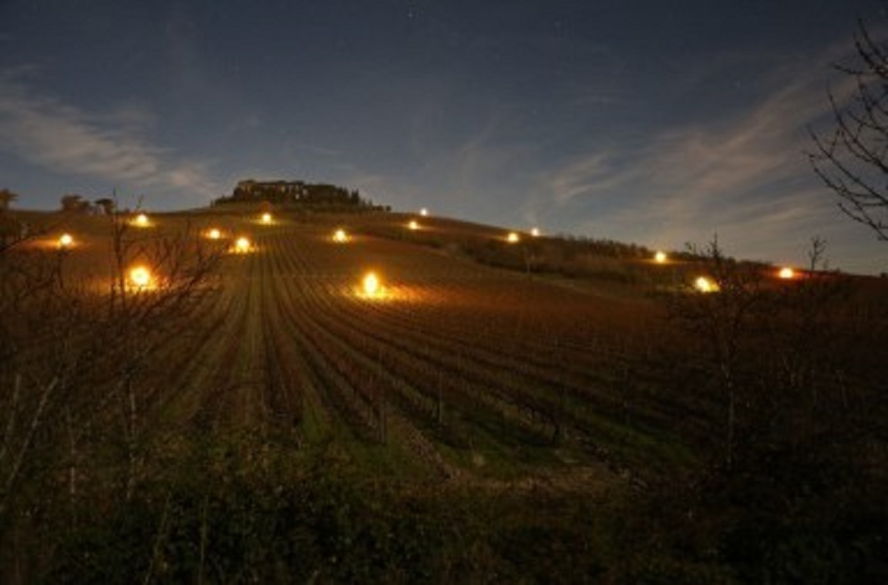 Villa Cerna is one of the gates to the heart of Chianti Classico. Its strategic location made this town a place of absolute importance in the geography and history of Chianti. The first information that lead us to Cerna date back to 1001 in a document related to the founding of the Abbey of San Salvatore, in the small village Abbadia Isola, through the work of the noblewoman Ava Lambardi of Staggia.
Inaugurated in these days "Luci in Vigna" (Lights in the Vineyard), the "site specific" light art installation built by Cecchi Family, created by the artist Angela Nocentini, designed and produced by Riccardo Cioni of La Buccia Clonwerk, the "smart community" of the events.This important and evocative work is located along the Via Chiantigiana, climbing from Castellina Scalo towards Castellina in Chianti. Immediately after the Cantine Cecchi, just in front of the Foresteria di Villa Cerna, renowned restaurant where you can enjoy the scents and the flavors of Tuscan cuisine, and where, from inside can also enjoy the view of the illuminated hill.
"This - Andrea Cecchi hoped - could become a natural stage of Chianti. I hope that these 15 leaves illuminate the future, in a word of mouth that arises from little things like this. Things that can give more vitality to the Chianti. Even in different seasons."