Discover Luxembourg urban history in Lëtzebuerg City Museum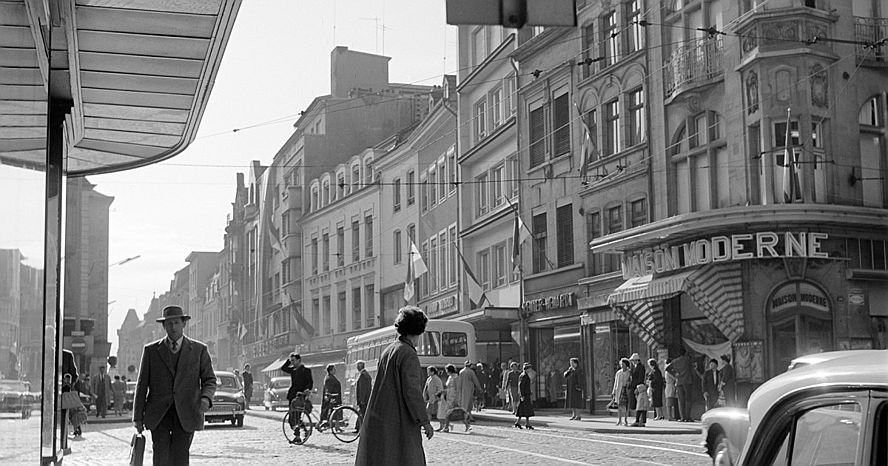 At the heart of the old-city, "Lëtzebuerg City Museum" is the perfect place to discover Luxembourg history travelling across time and discovering great moments that have marked the history of our city. The permanent exhibition reviews the urban history of Luxembourg over more than 1000 years. "The Luxembourg Story" is wonderfully completed by a temporary photo exhibition which illustrates the daily life in the Luxembourg streets from 1950 to the current day.
The permanent exhbition « The Luxembourg Story »
Lëtzebuerg City Museum depicts a permanent exhibition called "The Luxembourg Story". More than 2200sqm are dedicated to the fascinating story of Luxembourg-city, from the beginning of Xth century to the present day. The aim is to give local people and visitors a global image of the city's history towards objects, pictures and other multimedia supports. Divided in four chronological periods and 17 themes, the exhibition illustrates the most stricking aspects of each period in the history of Luxembourg. It offers a beautiful overview to the newcomers whereas people who already know the city's history can explore it minutely by immersing themselves in all different times.
The section "Perspectives d'avenir" models the urban space organization. A wonderful model allows visitors to become familiar with current urban environment and to question themselves about the future of our city where the real estate market is knowing an unparalleled expansion. For more information, you can read our article about real estate market trends in Luxembourg by clicking here.
The temporary exhibition « Leit an der Stad »
Through 200 photographs, the exhibition depicts the daily life of Luxembourg's streets. Spontaneity of pictures allows visitors to experience a real journey in the Luxebourg daily life from 1950 to the current day. Indeed, the staging gives the impression to hang out through seven eventful decades.
Don't miss one of the Engel & Völkers Luxembourg crushes in Lëtzebuerg City Museum until 3st March 2019!