The new property search app
Our property search app can be used to quickly and easily search for dream properties via smartphone. Users have access to
over 70,000 property advertisements worldwide. It is also possible to filter the search for commercial properties and yachts.
Property search: Convenient and easy!
Find a suitable property quickly and easily with just a few clicks! Anywhere, anytime, with just a smartphone.

The intuitive user interface allows for easy operation.
Enter the desired location into the white field to obtain search results.
You can then filter the results to narrow them down.
They can be narrowed by property type, price and features.
Set up a search alert to be informed about new properties at regular intervals. You can also contact an Engel & Völkers agent directly.
Keep track of everything, and share properties with friends or acquaintances.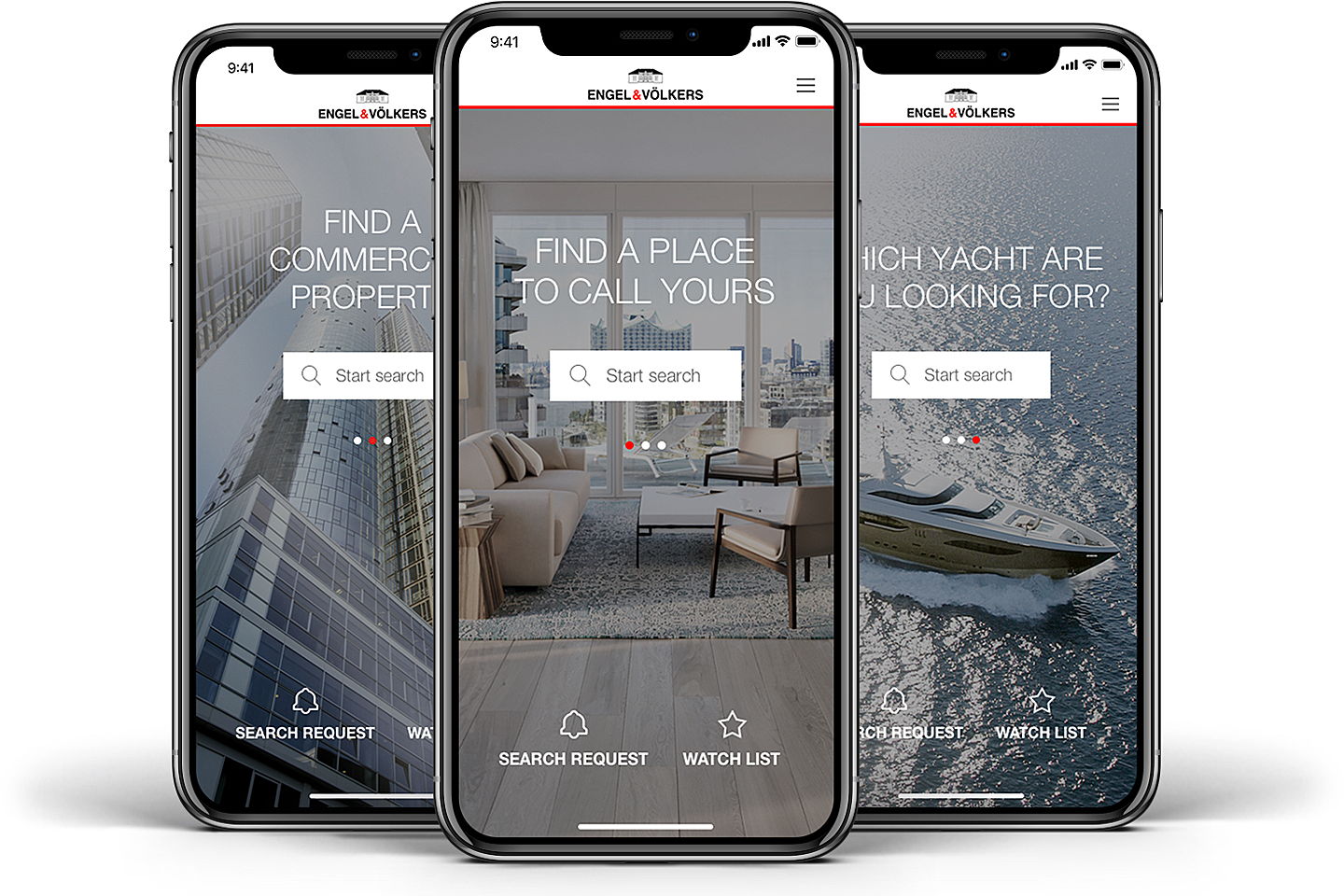 Use our app to access our entire portfolio! 60,000 properties and over 6,000 real estate agents: We have the right property for you!

Access your dream properties with just a few clicks - anywhere, anytime - and never again miss out on any offers.

Download the new Engel & Völkers App now in the App store or in Google Play – we wish you success in your search!
Contact us now
Engel & Völkers
Licence Partner Luxembourg