Buy or sell real estate in Limpertsberg easily
In cooperation with our expert real estate agents from Engel & Völkers Luxembourg, you can realize your sales or purchase project in the central Limpertsberg district. Whether a noble villa, town house in the "Belle Epoque" style or a unique old town apartment: sell, buy, rent or lease your dream property in an urban environment with us.


In Limpertsberg, owners of house or apartment sales benefit from the excellent infrastructure
According to our experienced real estate agents in the Limpertsberg district of Luxembourg, beautiful residential areas in a sublime location inspire international buyer target groups such as families or expats. In contrast to other areas of the state capital, the sales area has a number of old building properties and opulent houses in traditional architecture, which contrast with the largely green and open spaces. Anyone interested in buying a townhouse, a semi-detached house or a modern apartment is literally investing in the sunny side of life in Limpertsberg. Because of its location on a plateau in the center of Luxembourg, Limpertsberg benefits from a large number of hours of sunshine, which supports a high quality of life and living. In combination with the proximity to the city center and the Kirchberg business district, with a mixed development of residential and commercial buildings and a fantastic infrastructure, real estate transactions in the top locations of Limpertsberg represent a safe and promising investment. The convenient location, the variety of public transport, Various vel'OH! stations and the constant expansion of the road network are just a few advantages at the property location that speak for the purchase and sale of houses and apartments.

In addition, our real estate agents emphasize the fantastic educational structure for children and adolescents of all ages, which includes private schools as well as international secondary schools such as the Lycée Michel Lucius and not only make Limpertsberg a popular residential area, but also a popular school district.
In this portrait of the district, our expert real estate agents will show you what advantages the Limpertsberg sales area offers for leisure activities and why a purchase or sale with Engel & Völkers Luxembourgis worthwhile. In our portfolio you will already discover our current selection of houses and apartments that are available for sale in Limpertsberg.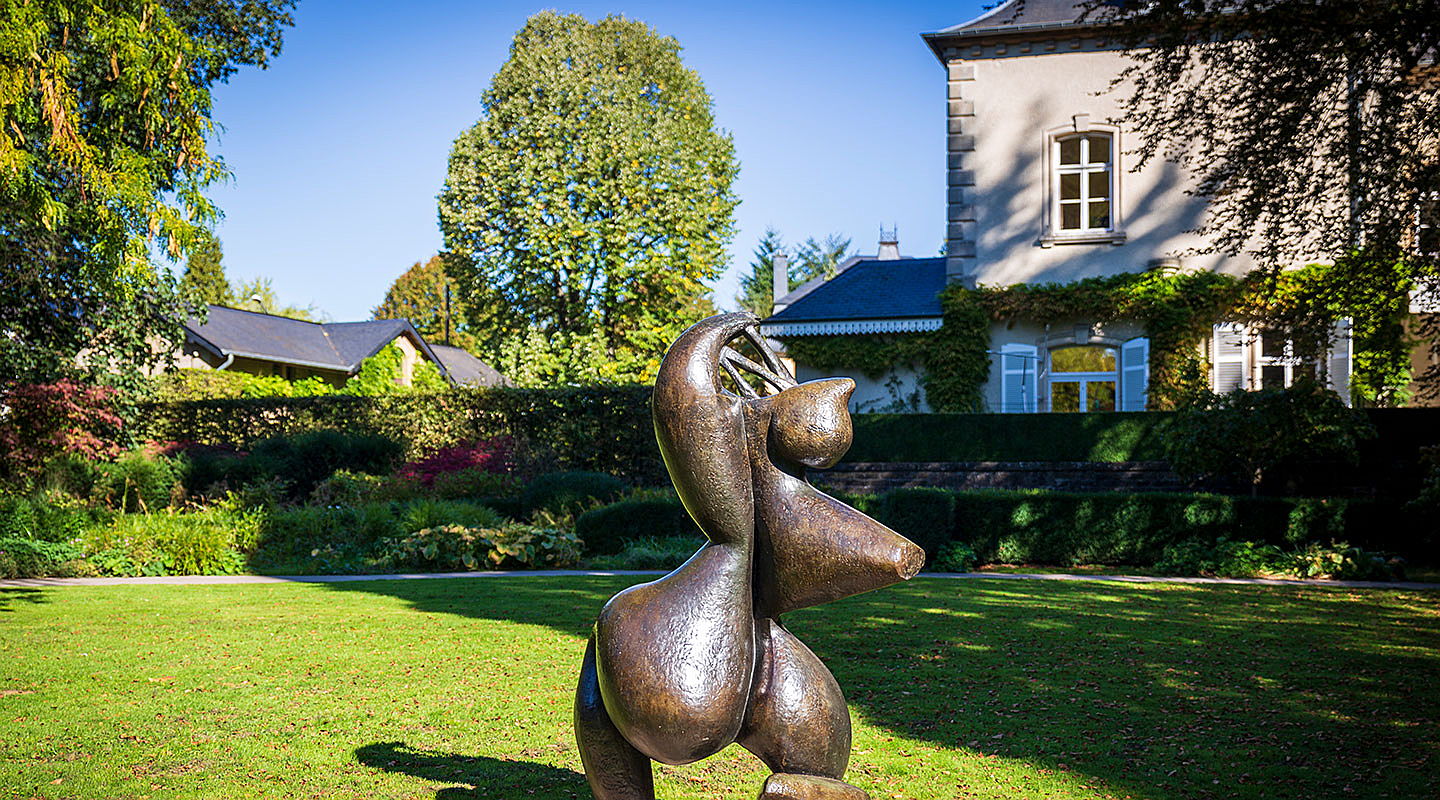 Your real estate agent in Limpertsberg recommends: Generate lucrative income with your sale in the cultural center of Luxembourg!
Limpertsberg is not only the seat of a large number of embassies and consulates, but has also established itself as a cultural center in Luxembourg. The most popular cultural centers not far from tasteful single-family houses or apartments in the old town are, on the one hand, the event rooms of Hall Victor Hugo or Tramsschapp. On the other hand, the metropolitan "Grand Théâtre" or the traditional cinema "Cine Utopia" favor homeowners in the sale of their property. A top-class cultural experience is offered in the school of the Zaltimbanq 'circus, where students can, for example, complete an apprenticeship as a clown or artist. Those who prefer to attend a performance as a spectator will especially get their money's worth at the annual Advent Circus.
In addition, the traditional awareness of the Limpertsberg district can also be seen in events such as the monthly Sunday market "Glacismaart" or the city fair "Schueberfouer" on the Glacis field. Anyone who longs for relaxation after buying their Engel & Völkers property will find what they are looking for on the numerous green spaces and natural spaces of the property location on the recommendation of our real estate agents. Whether the Roudebierg with its mix of green idyll and traditional architecture, the beautiful Tony Neuman Park or relaxed gardening in the communal garden: In the central natural spaces, property prospects enjoy a break from everyday life. But there is also a lot on offer in the Limpertsberg sales area for sporting activities on the pulse of nature and on the two tennis courts in the municipality.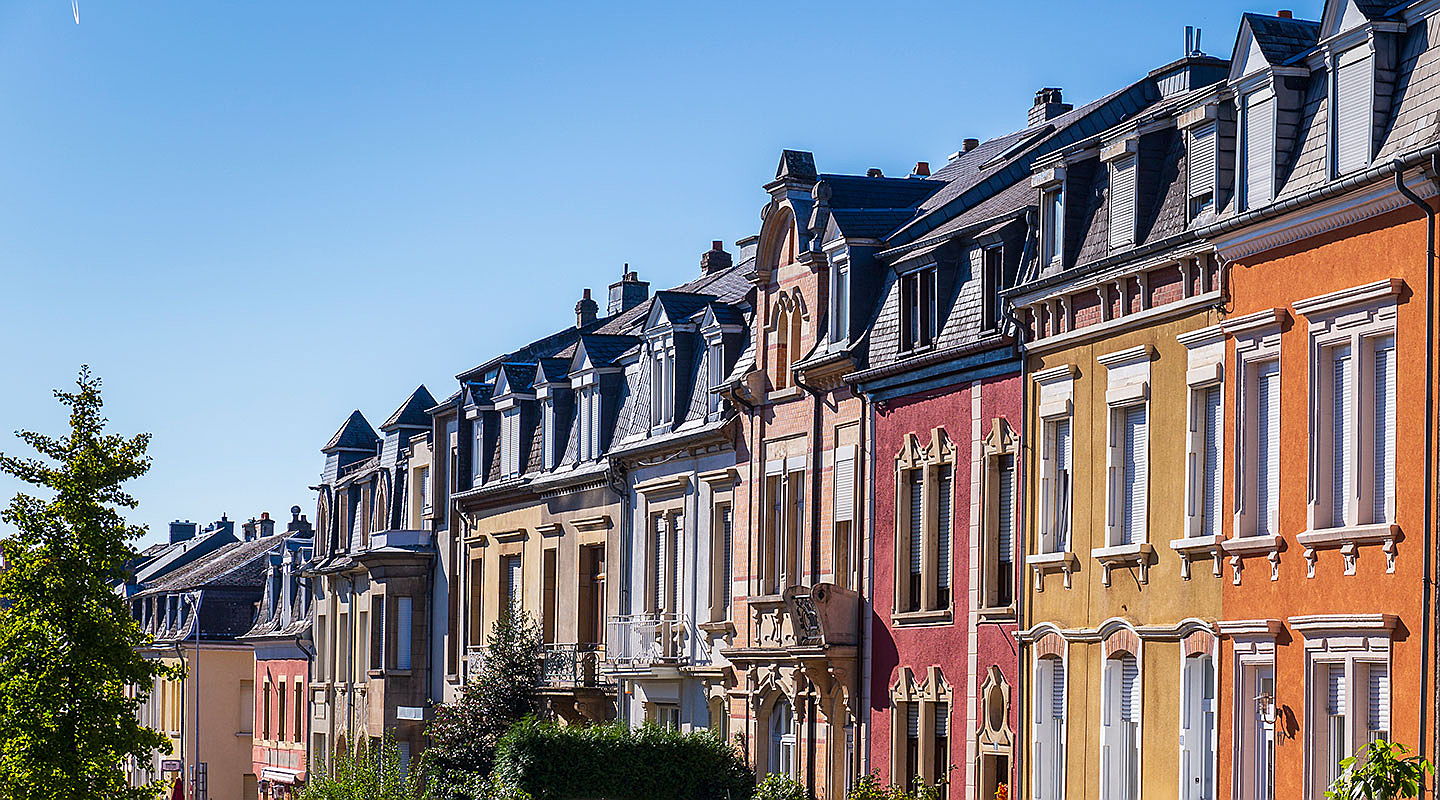 Why a property sale or purchase in Limpertsberg with Engel & Völkers Luxembourg is worthwhile
Years of expertise, the latest specialist and market knowledge as well as access to an international network of potential real estate buyers and reliable partners are just a few of the qualifications of our real estate agents that will benefit you in your sales or purchase project in Limpertsberg. In addition to professional advice, the free and non-binding market price assessment of your high-quality villa, your family-friendly town house or your modern condominium, the design of attractive exposées and the conception of a targeted marketing strategy are part of our comprehensive real estate service. But even if you are interested in buying, renting or leasing a residential property in Limpertsberg, we are your ideal contact. Arrange your non-binding consultation in our real estate office in Luxembourg City to find out more market details such as current price levels or top locations from our real estate agents.
Sell ​​your property in Limpertsberg with us!
Real estate for sale and rent in Luxembourg
We also offer our services at the following locations:
Contact us now
Engel & Völkers
Licence Partner Luxembourg