Master Craft - Creating Dream Interiors by Michela Reverberi
The Italian designer Michela Reverberi is a master of her craft – creating dream interiors for countless superyachts including Stella Maris.

Mrs. Reverberi, what are the challenges involved in designing the interior of a yacht?
Each project begins by looking for ways to bring together the many different elements that usually lie in front of us: Owners' desires and tastes, structural features of the boat, and technological challenges. These considerations differ for every project but they all need pertinent solutions to achieve maximum impact. For me it is very important to study the flows, in order to create highly functional and efficient layouts that genuinely make the most of the potential quality of life to be had on board. All while respecting the different environments the vessel will pass through in its lifetime.

How important is the collaboration with the owner of the yacht?
Collaboration is extremely important. The success of every project lies in achieving the greatest possible union between the owner's desires and expectations and the architect's capability to realise them. This process is always dictated in part by overriding rules and technical hurdles, but it also presents the opportunity to push the boundaries further and take on more and more interesting projects.

Could you tell us a little about your professional background?
After finishing my university studies, I went on to pursue my irresistible attraction to the world of yachting. Having worked for many years together with Studio Sturchio, I founded my own studio in 2000. My design efforts have focused mainly on yachts since then, although I have always continued to take on design projects for luxury residences, villas and buildings. I believe in exploring the value of crossover elements, avoiding the desire to provoke, with an open approach free from any preconceptions, in order to draw on all the natural and technical resources available. I also apply an approach aimed at incorporating elements that are not typically the expression of a particular sector or of yacht designs, as can be seen with Stella Maris and Quinta Essentia (2016) or – by way of an inverse example – in the case of the skyscraper built in Hong Kong with Vitruvius Yachts.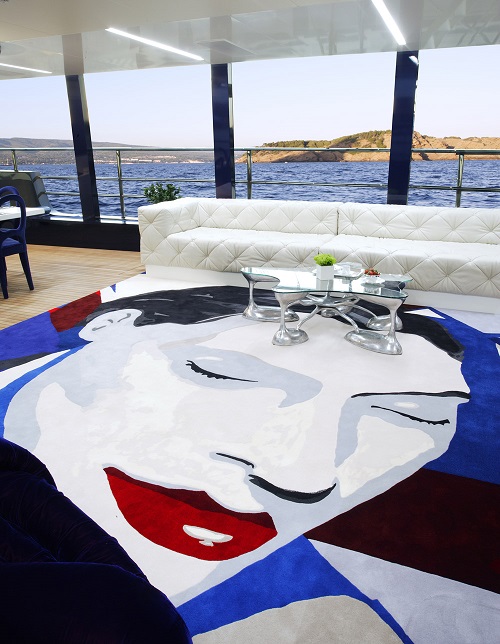 Could you name a 'dream project'?
A dream project in my eyes is one that sees the interior designer engaged from the very outset, in the early phases while the hull and the structure are being envisaged and developed. I strongly believe in the need to overcome the traditional approach that entrusts the designers of the exterior with the realisation of the spaces, which are then delivered to the interior designer, who then finds themselves confronted with structures and limitations already in place.

What projects are you currently working on?
In terms of yachts, I am working right now on an 81 m MY and a 67 m MY that are under construction at the Turquoise Shipyard in Turkey. Aside from that I'm involved in the design of the clubhouse for a skyscraper being built in Hong Kong, together with Vitruvius Yachts, and a luxury sea-house in Tuscany with architect Massimo Gentileschi