Why Choose Us?
Engel & Völkers has been around for almost 40 years in the luxury market. Understanding the clientele's needs and utmost desires is our speciality.
A yacht is one of the most luxurious pleasures that can be bought, but a yacht is not simply just a purchase, it's a way of life that provides continuous once-in-a-lifetime moments with those closest to you in circumstances that are almost dream-like.

As a brand, Engel & Völkers is the ultimate luxury service company and Engel & Völkers Yachting is another entity that bolsters the same exceptional service and market knowledge to the yachting industry.
Our team is made up of professionals and experts that specialize in yachting who can offer you the services you need.
The difference with Engel & Völkers Yachting is that we not only continue to grow our network within the yachting industry, but we are the only brokerage with a network of over 11,260 salespeople talking to potential clients all over the world in roughly 33 different countries. There is no other brokerage company that can give more exposure than Engel & Völkers Yachting.

Another one of our specialities is luxury marketing; we advertise in the top yachting outlets and portals as other top brokerages do, but we also have our own initiatives including our in-house magazine, GG, that is distributed to over 300,000 of Engel & Völkers' clients, who could very well be your next buyer.
Our brand allows us to offer you opportunities that no other brokerage can, and the big difference is that Engel & Völkers do not ask the yacht owner to pay for that.

Reach out to us today, and let us know what your needs and desires are: we are here to make sure they happen.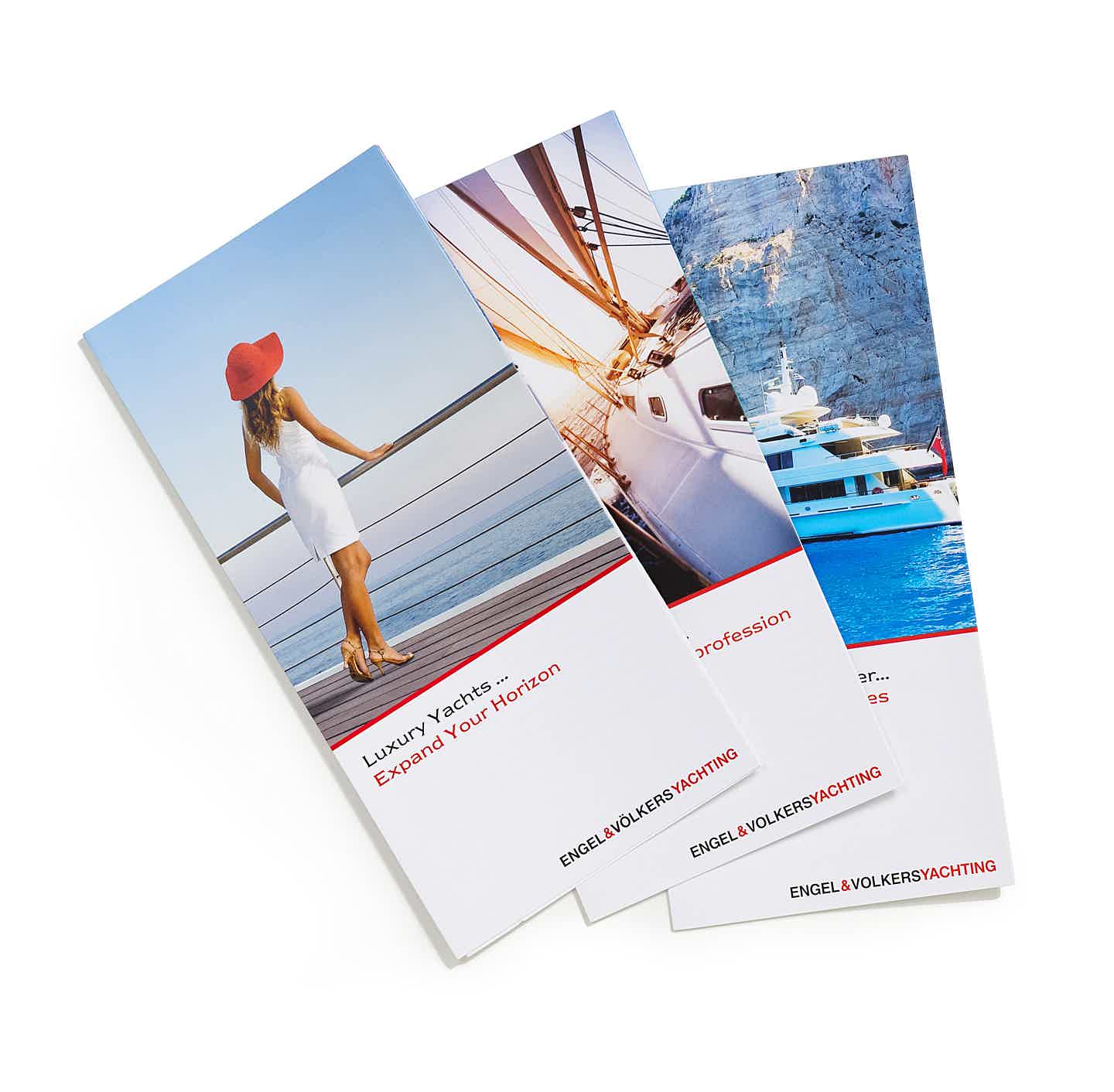 Contact us now
Engel & Völkers
Licence Partner Yachting